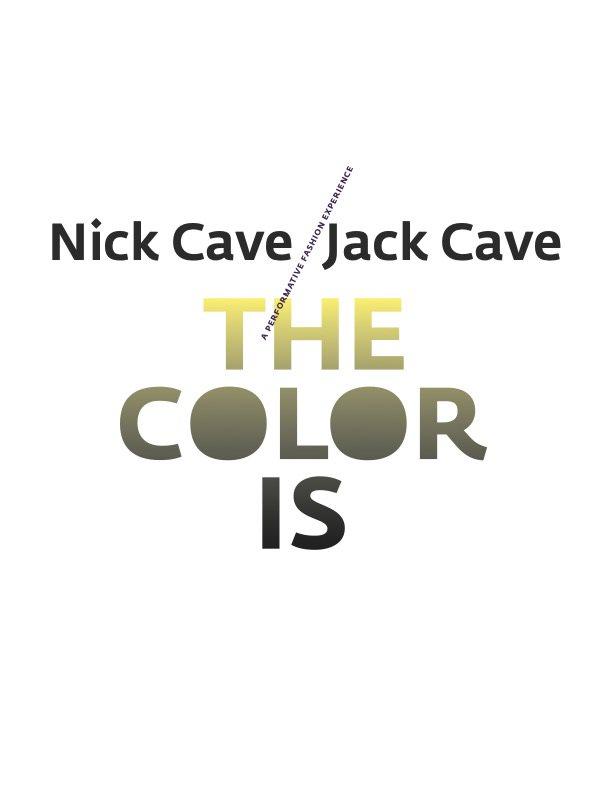 ArtEdge: Nick Cave and Jack Cave, The Color Is
ArtEdge, Chicago's premier gala, builds upon the MCA's legacy of unforgettable events dedicated to celebrating contemporary art in Chicago.
About the Event
In 2022, we will continue this tradition as we celebrate The Color Is by Nick Cave and Jack Cave with special guests Labelle at the DuSable Museum of African American History Roundhouse. Presented on the occasion of the MCA exhibition Nick Cave: Forothermore, The Color Is features original fashion design, dance choreography, and a one-night performance by legendary Labelle.
Proceeds from this event will support the MCA's collaborative efforts to provide a platform for living artists, in pursuit of a creative and diverse future.
ArtEdge Partners and Cochairs
Partners
The Museum of Contemporary Art Chicago is thrilled to partner with the DuSable Museum of African American History.
Learn more about The Color Is public performances.
ArtEdge Cochairs
Julie Bernstein
Marc Brooks
Ellen-Blair Chube
Marilyn and Larry Fields
Nickol Hackett
Jana Hees
Ashley Netzky
Ilan Shalit
Tarrah Cooper Wright
Erick Williams
The Museum of Contemporary Art Chicago is grateful to partner with owner and Executive Chef at Virtue Restaurant & Bar in Chicago, Chef Erick Williams, who will compose the menu for the ArtEdge Gala. Williams describes his passion for cooking in the simplest context. "It was once said to me by my father that the search for equality is found through common ground, and sharing a meal is a universal expression of respect and dignity." With an incredible amount of persistence and incomparable drive to attain standards in food and overall dining experiences, Williams has continued to create a niche within the restaurant industry.
Virtue has been lauded nationwide, and Williams has received recognition for his first solo concept including two Award nominations by the James Beard Foundation in the Best Chef Great Lakes category and being named Chef of the Year at the 2022 Jean Banchet Awards. In late 2021, inspired by serving takeout and delivery out of Virtue during the pandemic lockdown, Williams opened Mustard Seed Kitchen, a takeout and delivery only concept serving everyday American eats that are approachable and affordable.
Outside of the kitchen, he is devoted to making a positive impact advocating for equality for the Black community for which he received Chicago Mayor Lori Lightfoot's Mayoral Medal of Honor in 2021 for his efforts.
The Color Is Sponsors
Support
Lead support is provided by Kenneth C. Griffin, Jack Shainman Gallery, Anne L. Kaplan, Ashley Hemphill Netzky and Pamela Netzky, Cari and Michael Sacks, Rebekah and Ilan Shalit, and the Zell Family Foundation.
Major support is provided by The Bluhm Family, Ellen-Blair Chube, Nancy and Steve Crown, Lois and Steve Eisen and the Eisen Family Foundation, Agnes Gund, Caryn and King Harris, The Kovler Family Foundation, Liz and Eric Lefkofsky, Northern Trust, Nathaniel Robinson, and Karyn and Bill Silverstein, and Anonymous.
Generous support is provided by Christie's, Marilyn and Larry Fields, Nancy and Nicholas Giampietro, Jana Hees, Susie Karkomi and Marvin Leavitt, D. Elizabeth Price, Catherine Ross and Chris Liguori, Tarrah Cooper Wright and Jeffrey Wright.
---


Gala
Lead Sponsors

Kenneth C. Griffin
Anne L. Kaplan
Ashley Hemphill Netzky and Pamela Netzky
Cari and Michael Sacks
Rebekah and Ilan Shalit
Zell Family Foundation

Major Sponsors

The Bluhm Family
Ellen-Blair Chube
Nancy and Steve Crown
Caryn and King Harris
The Kovler Family Foundation
Liz and Eric Lefkofsky
Karyn and Bill Silverstein

Gold Tables

Julie and Larry Bernstein
Marlene Breslow-Blitstein and Berle Blitstein
Ebs Burnough/Desiree Rogers
Susan and Michael Canmann/Shawna and Jay Owen
Marilyn and Larry Fields
Nickol and Darrel Hackett
Jana and Bernardo Hees
Jennifer and Alec Litowitz
Carol Prins and John Hart/The Jessica Fund

Silver Tables

Erica Barrish/Gary Metzner and Scott Johnson
Dr. Anita Blanchard and Martin Nesbitt
Julie and Larry Bernstein
BMO Harris
Marc Brooks and Dr. Tiffany Lue
Robert J. Buford
Lois and Steve Eisen
Dr. Julius Few
Wendy Fisher
Gagosian Art Advisory
Nancy and Nicholas Giampietro
Stephanie and John Harris
Laura and Craig Martin
Nathaniel Robinson
Northern Trust
Tiffany & Co.
Van Cleef & Arpels
Tarrah Cooper Wright and Jeffrey Wright
Joyce Yaung and Matt Bayer
Make a donation to ArtEdge