Talk Andrea Bowers
with Charles Gaines
and Rodney McMillian
About the Event
Join a lively and intimate conversation between Andrea Bowers, whose mid-career survey is currently on view at the MCA, and two of her close friends, artists Charles Gaines and Rodney McMillian.
The artists will share memories of their early history together, when both McMillian and Bowers were students of Gaines at CalArts, and chat casually about topics related to their lives, relationships, and varied artistic practices.
The exhibition Andrea Bowers is currently on view at the MCA Chicago. This talk is organized by MCA Curator January Parkos Arnall with Otez Gary, Curatorial Assistant.
The Antje B. and John J. Jelinek Endowed Lecture and Symposium on Contemporary Art is made possible through a generous gift to the Chicago Contemporary Campaign.
About the Speakers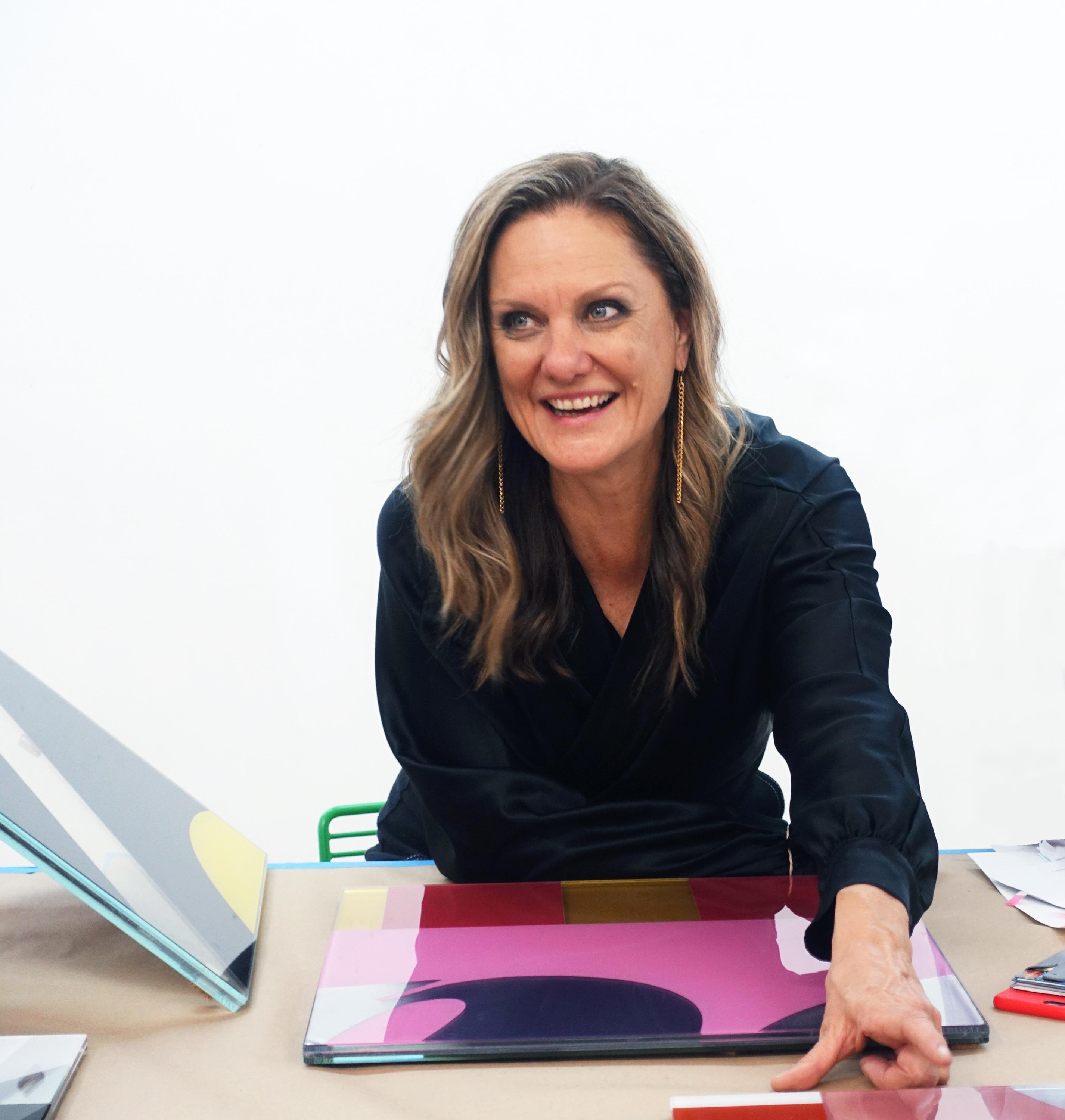 For over thirty years, multidisciplinary visual artist Andrea Bowers (American, b. 1965) has made art that activates. Bowers works in a variety of mediums, from video to colored pencil to installation art, and explores pressing national and international issues. Her work combines an artistic practice with activism and advocacy, speaking to deeply entrenched social and political inequities as well as the generations of activists working to create a fairer and more just world.
Born in Wilmington, Ohio, Bowers received her MFA from the California Institute of the Arts in 1992 and currently lives and works in Los Angeles. She built an international reputation as a chronicler of contemporary history, documenting activism as it unfolds and collecting research on the frontlines of protest through an empathetic and labor-intensive practice. Her subject matter contends with issues like immigration rights, workers' rights, climate justice, women's rights, and more, illustrating the shared pursuit of justice that connects these issues.
The exhibition Andrea Bowers is the first museum retrospective surveying over two decades of Bowers's practice. Highlights of the exhibition include Memorial to Arcadia Woodlands Clear-Cut(2013) andMy Name Means Future (2020). These two works, both focused on issues related to environmental justice, highlight the range of mediums employed by the artist. The former is a large-scale sculpture based on her involvement with tree-sitting activists protesting the destruction of old-growth trees in California; the latter is a video that features Tokata Iron Eyes, a young Indigenous rights activist whose ancestral lands have been threatened by the Dakota Access Pipeline project.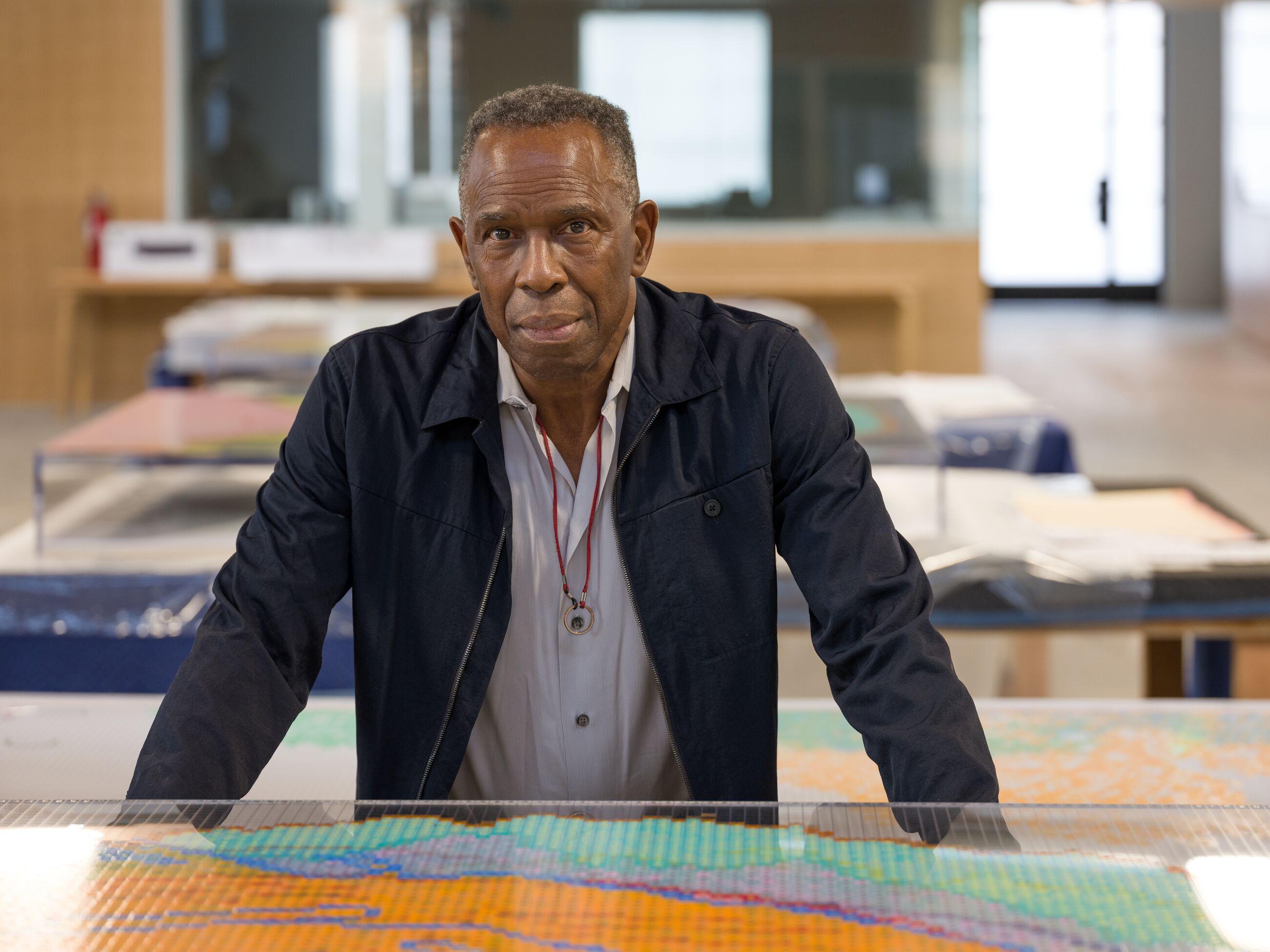 Charles Gaines A pivotal figure in the field of conceptual art, Charles Gaines has long employed a generative process to create series of works in a variety of mediums. By creating space between a specific symbol and the systems applied to its representation through measurable values of color, Gaines's distinctive approach forges a critical link between first generation American conceptualists and subsequent generations of artists who are pushing the limits of conceptualism today. Charles Gaines lives and works in Los Angeles, where he has been a member of the California Institute of Arts faculty since 1989. Gaines' work is currently the subject of a solo exhibitions at Dia. Other notable exhibitions include an exhibition of new work at the San Francisco Museum of Modern Art (2021), a museum survey of his Gridwork at The Studio Museum, Harlem NY (2014), and Hammer Museum, Los Angeles CA (2015), as well as a mid-career survey at the Pomona College Museum of Art and the Pitzer College Art Gallery in Claremont CA (2012). His work has also been presented at the 1975 Whitney Biennial and the Venice Biennale in 2007 and 2015. In addition to his artistic practice, Gaines has published several essays on contemporary art, including 'Theater of Refusal: Black Art and Mainstream Criticism' (University of California, Irvine, 1993) and 'The New Cosmopolitanism' (California State University, Fullerton, 2008). In 2019, Gaines received the 60th Edward MacDowell Medal.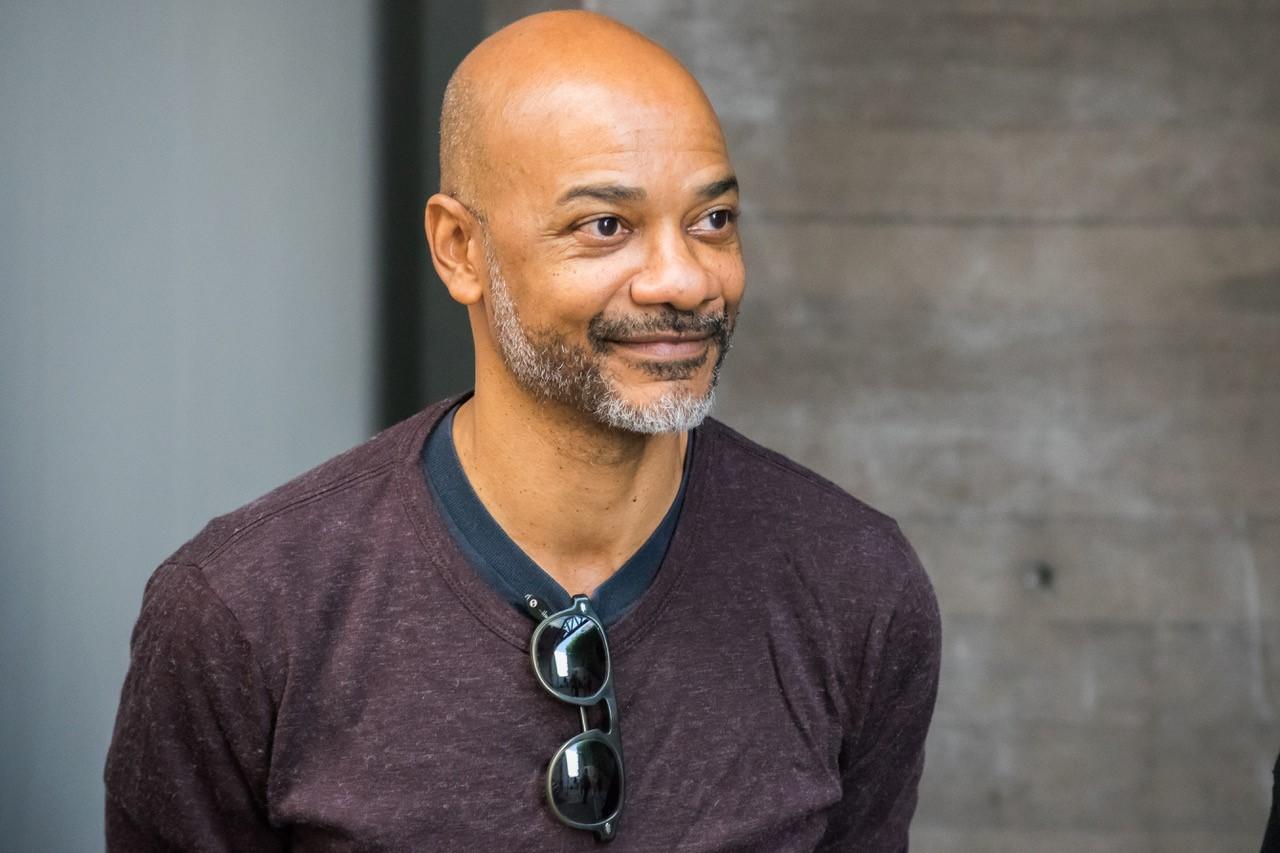 Rodney McMillian (b. 1969) lives and works in Los Angeles, CA. He received an MFA from the California Institute of the Arts in 2002. In 2019, his solo exhibition at the Underground Museum in Los Angeles featured several video works originally presented in his 2016 solo exhibition at the ICA Philadelphia as well as the first West Coast presentation of McMillian's Opera, Hanging with Clarence, which was staged at the Bethlehem Baptist Church. His monumental installation In this land, 2019 was on view as part of the New Work series at the San Francisco Museum of Modern Art from February 9 – June 9, 2019. He received the Contemporary Austin's first Suzanne Deal Booth Art Prize in 2016, and the resulting solo exhibition Against a Civic Death was on view in 2018. His work is currently on view at the Museum of Contemporary Art Los Angeles in Our House: Selections from the Museum's Collection and in Prospect 5: Yesterday we said tomorrow in New Orleans.
In 2016, McMillian had solo exhibitions at the ICA Philadelphia, the Studio Museum in Harlem, and MoMA PS.1. Each of these exhibitions highlighted a particular set of material and conceptual concerns in McMillian's multivalent practice. The MoMA PS.1 exhibition, Landscape Paintings originated at the Aspen Art Museum, CO (2015) and was curated by Heidi Zuckerman. McMillian's work was featured in the 2015 Sharjah Biennial, curated by Eungie Joo. His work has also been included in group exhibitions at The National Portrait Gallery, London, MASS MoCA, North Adams, MA; the CCA Wattis Institute, San Francisco, CA; the Astrup Fearnley Museet, Oslo, Norway; The Institute of Contemporary Art, Boston; The Institute of Contemporary Art, Philadelphia; the Contemporary Art Museum Houston; the Museum of Contemporary Art, Los Angeles; the Museum of Contemporary Art, Chicago; the UCLA Hammer Museum, Los Angeles; and the Los Angeles County Museum of Art among many others