Tuesdays on the Terrace: The Fred Anderson Legacy Band
featuring Tatsu Aoki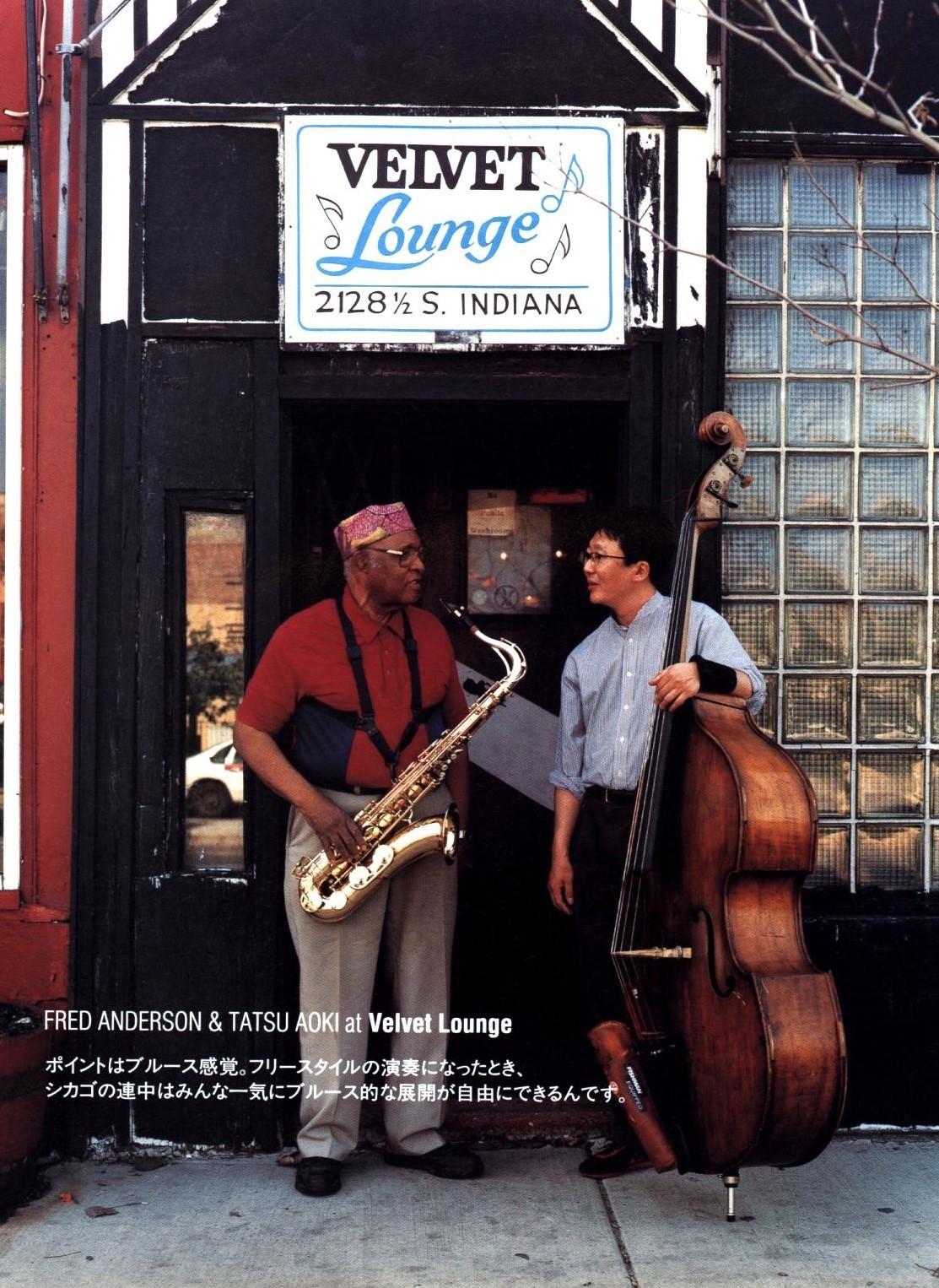 Summer Tuesdays come alive on the MCA's Anne and John Kern Terrace Garden with free music highlighting artists from Chicago's internationally renowned jazz community. Celebrating the iconic saxophonist Fred Anderson with a tribute by the artists who helped create his legacy of sound at the original Velvet Lounge, this week's event features Tatsu Aoki, Mwata Bowden, Edward Wilkerson Jr., Ari Brown, and Dushun Mosley.
About the Artists
Fred Anderson was a tenor saxophonist based in Chicago whose playing was rooted in swing and bop idioms and incorporated innovations from free jazz. He was noted for having mentored numerous young musicians, and was called "a father figure of experimental jazz in Chicago" and "a scene caretaker, underground booster, indefatigable cultural worker, and a quiet force for good." Born in Louisiana, he moved to Evanston at the age of ten where he was introduced to the music of Charlie Parker as a teenager. Anderson studied at the Roy Knapp Conservatory in Chicago and developed a personal sound combining the "big sound" of Gene Ammons and the speed of Charlie Parker. From his daily practice routine, Anderson published a book, Exercises for the Creative Musician. He was one of the founding members of the Association for the Advancement of Creative Musicians in 1963 and in 1982 took ownership of Chicago's Velvet Lounge, transforming it into a center for the city's jazz and experimental music scenes, hosting Sunday jam sessions and numerous concerts. The venue became a spiritual home to many musicians and was described as a place that encouraged performance methodologies that were "contributive, not competitive." Anderson died in 2010 at the age of 81 with performances scheduled until the day he died.
Tatsu Aoki is a leading advocate for the Asian American community, as well as a prolific composer, a performer of traditional and experimental music forms, a filmmaker, and an educator. He was born in 1958 into the Toyoakimoto artisan family and was performing by the age of four. In the early 1970s, Aoki was active in Tokyo's underground arts movement with experimental arts and music. In 1977, Aoki left Tokyo and is now one of the most in-demand performers of bass, shamisen, and taiko, contributing to more than ninety recording projects and touring internationally over 35 years. He is noted for being the longest associated bassist for the late Chicago legend Fred Anderson. Aoki is a founder and artistic director of Chicago Asian American Jazz Festival, which celebrated its silver anniversary in 2020. His sustained and intensified endeavors resulted in many awards from multiple cultural and musical organizations for his cross-cultural collaborations. Of note, he received the Milestone Award from the Asian American Institute in 2007. In 2010, he received the Chicago Cultural Achievement Award from the Japan America Society. And in 2014 he received the Living in our Culture Award from the Japanese American Service Committee. In addition to receiving the Illinois Arts Council Ethnic and Folk Arts Master Apprentice Grant, he has received the Illinois Secretary of State Community Service Award by Asian American Advisory Council and also a Commendation for Promotion of Japanese Culture by the Foreign Ministry of Japan in 2017. He continues to be based in Chicago, working internationally in a wide range of musical genres including Japanese traditional music, experimental, and creative jazz, his collaborative projects ranging from puppetry, neoclassical Japanese dance, and experimental dance films.