Tuesdays on the Terrace At-Home Edition with Barry Winograd and The Alternatives Little Big Band
about tuesdays on the terrace
Tuesdays on the Terrace is the MCA's summer jazz series celebrating Chicago's robust music scene. Audio broadcasts are available on Facebook Live every Tuesday, July through September, from 5:30-6:30 pm. Barry Winograd's Little Big Band is an eight-piece ensemble featuring music from the 1920s and beyond.
Featured images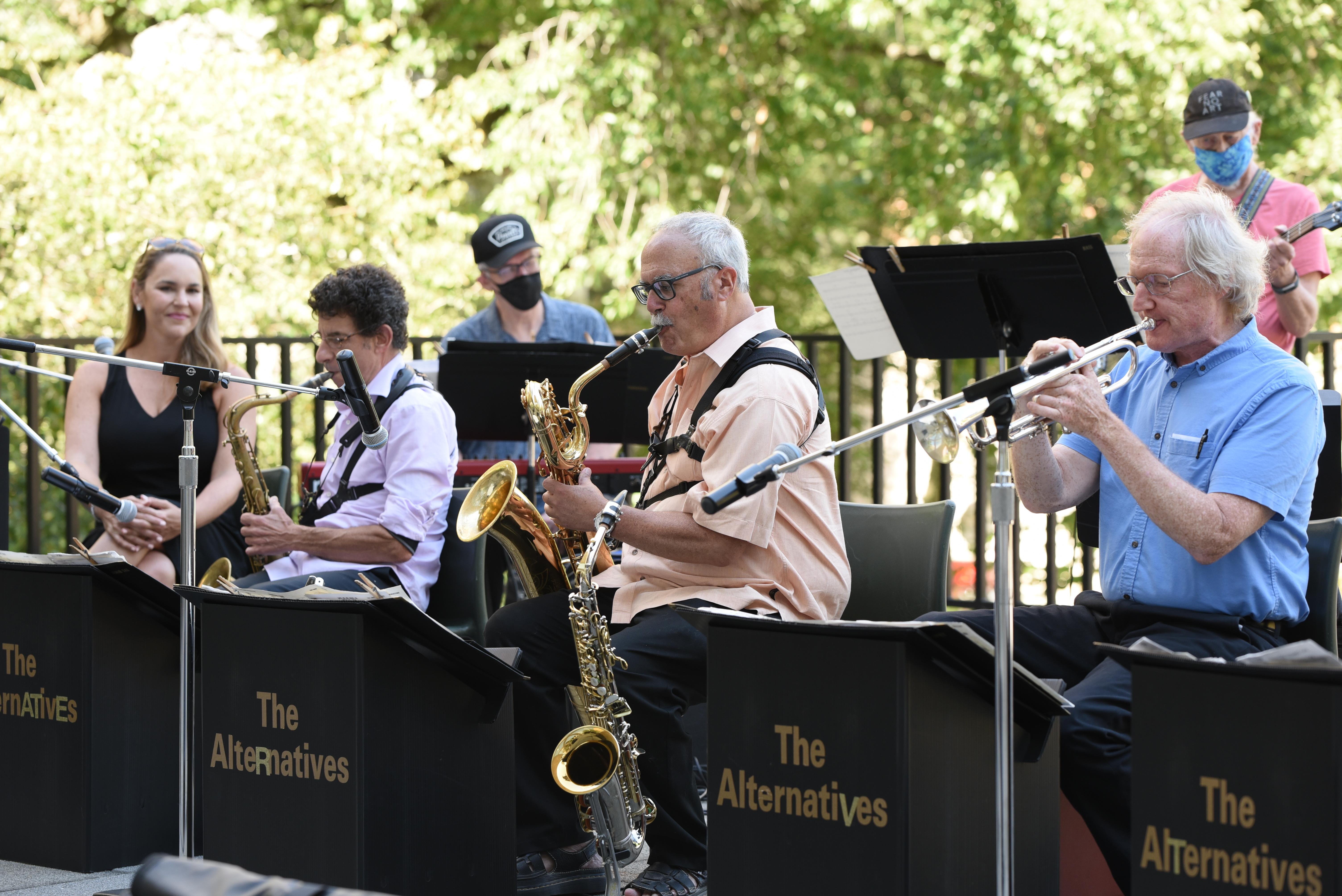 about the artist
Barry Winograd was born in Chicago, and grew up in Evanston. He first played professionally as a musician at age fifteen, and has been a radio host since 1974, where he began on WGLT at Illinois State University. Since then he's been featured on WBEZ and WXRT as host of Jazz Transfusion, All Things Jazz (now DCB Jazz), and When Jazz Was King. For ten years he has taught jazz traditions at Columbia College Chicago. He continues to serve as bandleader and performer with The Little Big Band as a saxophonist.
Barry Winograd and The Alternatives Little Big Band is comprised of Angel Spiccia (vocals), Eric Schneider (tenor saxophone and clarinet), Doug Scharf (trumpet), Russ Phillips (trombone), Dennis Luxion (keyboard), Brian Sandstrom (bass), and Phil Gratteau (drums).
Funding
WDCB 90.9 is the official media sponsor of Tuesdays on the Terrace.
Tuesdays on the Terrace is made possible in part by a generous gift from Luminarts Cultural Foundation, supported by Cherilyn and Michael Murer.