Reduction 7 - The Ginten Legacy
Featured images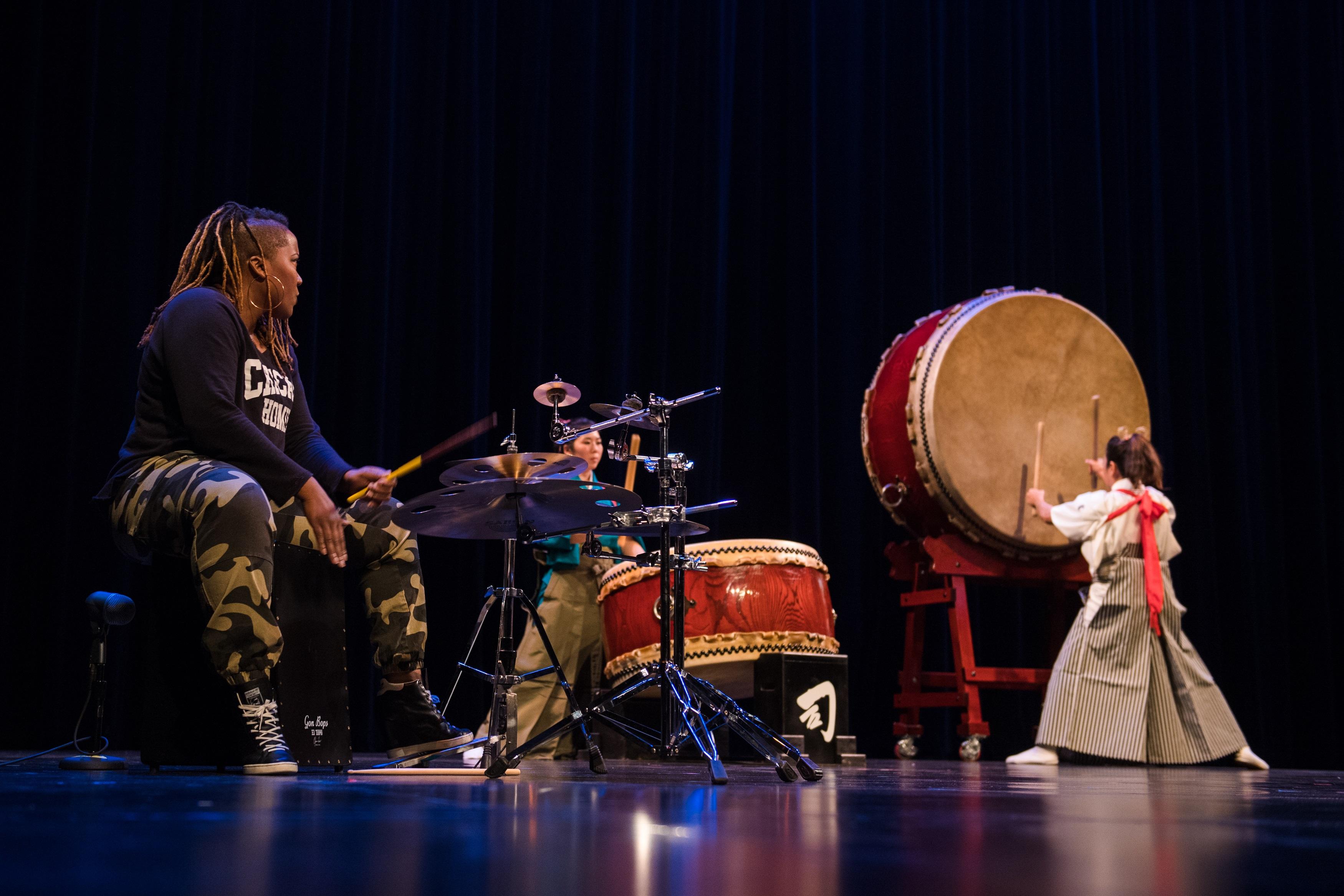 ---
Taiko, a Japanese drum, is typically heard at seasonal festivals and temples all throughout Japan. At the core of Tsukasa Taiko's artistic and musical vernacular is a more esoteric and theatrical expression of Taiko that is a less frequented and more difficult endeavor with a speculative destination. Notable companions on this journey will include percussionist, actress, poet, and screenwriter Coco Elysses; percussionist and winner of Black Women in Jazz Awards 2014 Best Black Female Percussionist of the Year JoVia Armstrong; and, direct from France, special guest drummer and improviser Yuko Oshima.
Reduction is a refined response to the popularity of mainstream taiko drumming, a trend which sees taiko stripped of its particular musical and theatrical elements. This year's presentation features unreleased materials from Gintenkai in Tokyo, the original taiko theater, ranging from traditional to modern interpretations of taiko music as an artistic venture. Classical masters Hyakkyou Fukuhara (flute/percussion), Chizuru Kineya (shamisen), and Shijuro Tachibana (kabuki dance) lend their deftness to the evening's presentation.
---
This event is hosted at the MCA. Learn more about presenting an event at the MCA by contacting [email protected].
Video