Featured images
---
Chicago artists transform the museum for children and their grown-ups. Play with the power of language in projects inspired by Direct Message: Art, Language, and Power.
This Family Day, play with the power of language.
ARTIST-LED PROJECTS
Ongoing (11 am–3 pm)
Translate work into dance.
Participate in interviews and make beats for a podcast.
Make protest songs on music boxes.
Explore comicbooks by artists of color.
Family Days are free monthly programs for kids and their grown-ups. Enjoy free admission while taking part in workshops, open-studio sessions, gallery tours, and performances, all designed and led by Chicago artists.
Family Days are organized by Grace Needlman, Manager of Youth and Family Programs, and Emily Gallaugher, Coordinator of Family, Youth, School, and Teacher Programs.
Join us the second Saturday of every month through the spring, from 11 am–3 pm. See below for a list of dates:
October 12
November 9
December 14
January 11
February 8
March 14
April 11
May 9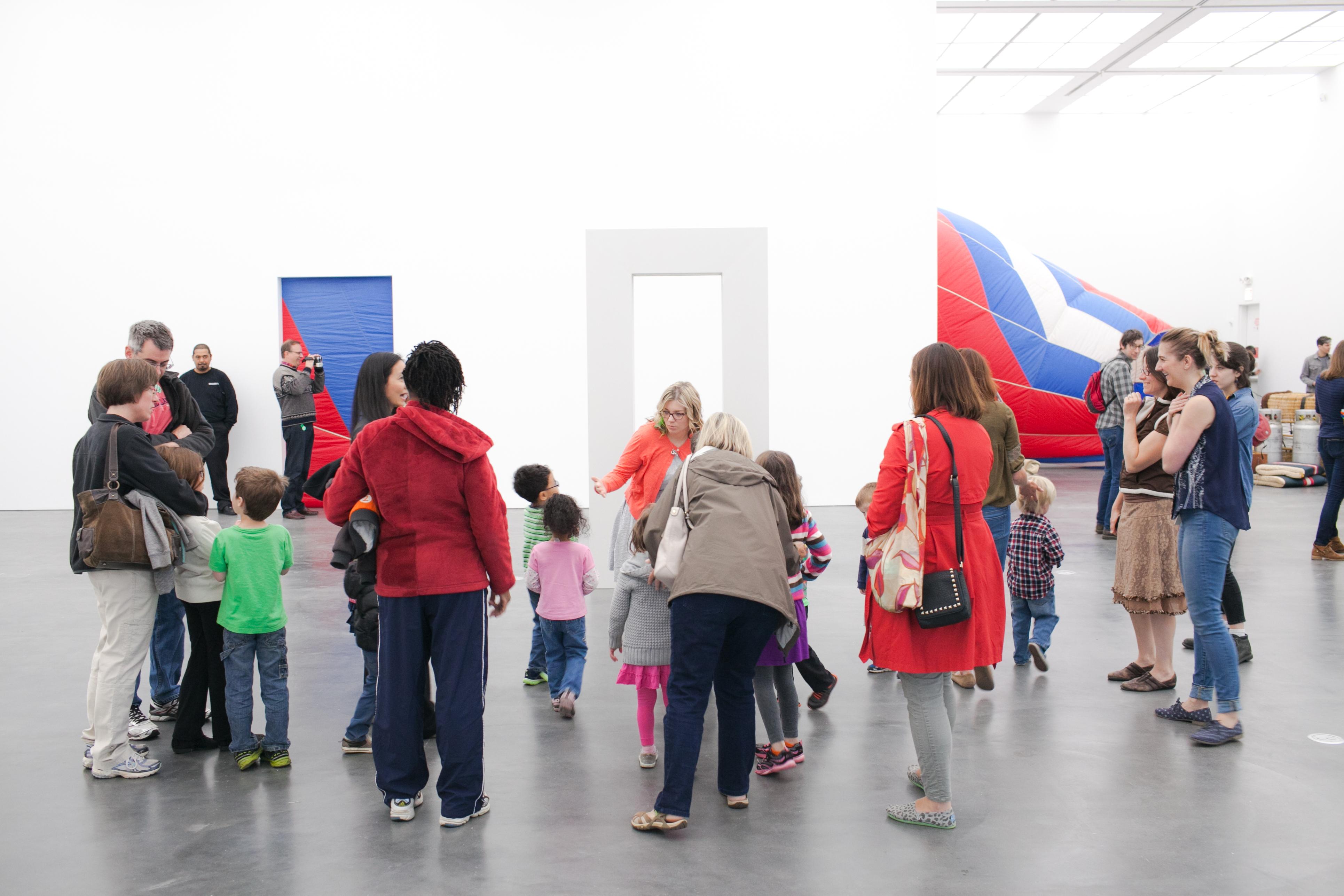 The MCA is a great place for families to connect with contemporary art. We offer experiences that redefine the way that kids and families explore and create art together.
Funding
Support for Family Programs is provided in part by the MCA Women's Board Family Education Initiative.