Tuesdays on the Terrace James Sanders and Conjunto
Featured images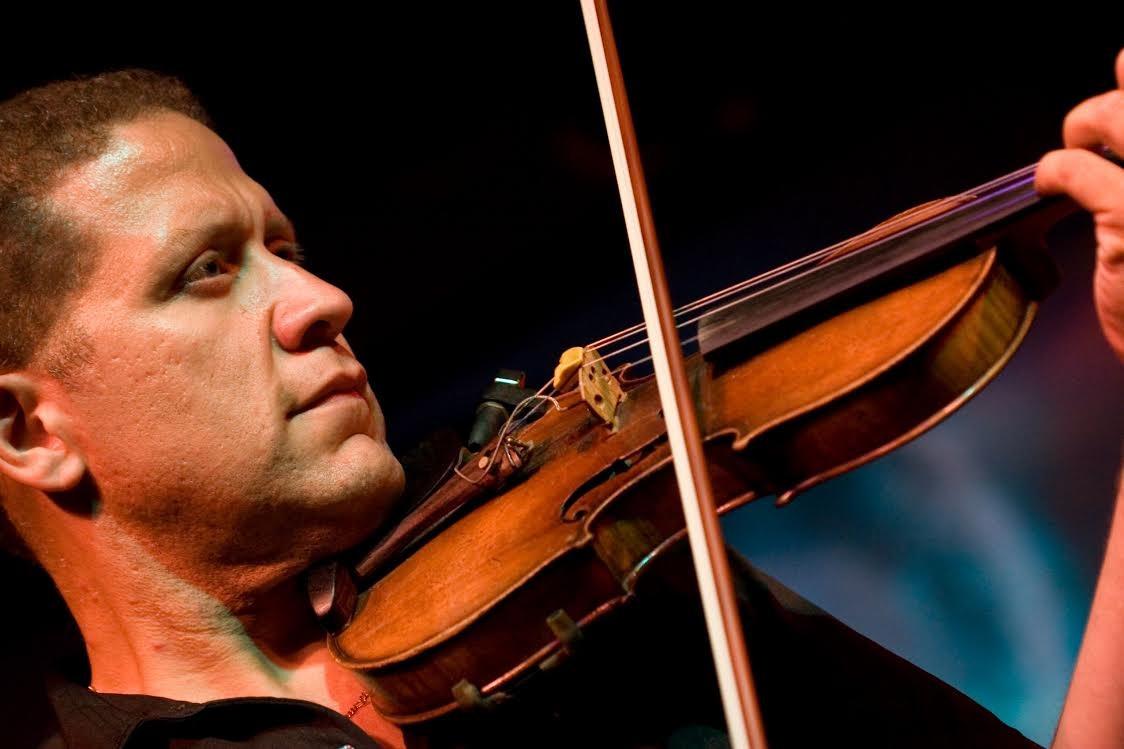 ---
Summer Tuesdays come alive on the MCA's Anne and John Kern Terrace Garden with free music highlighting artists from Chicago's internationally renowned jazz community. Jazz violinist James Sanders plays two sets with his large latin-based ensemble Conjunto.
---
ABOUT THE ARTIST
Conjunto is James Sanders's long-running project to unite his classical training and theory with the freedom of jazz improvisation that is all grounded in the lively rhythms of the Caribbean: rumba, son, danzón, bolero, and more. The results are performances that move audiences figuratively and literally, where moments of hushed intimacy are followed by joyous dancing. From Afro-roots to salsa to jazz, Conjunto is equally at home at a dance party, jazz club, or festival stage.
James Sanders is a classically trained violinist with a master's degree in performance from Yale University. Shortly after earning his degree, Sanders's attention was drawn to both jazz improvising and the Latin music he absorbed growing up as the son of a Dominican mother in a diverse urban environment.
Funding
Funding/support credit: WDCB 90.9 is the official Media Sponsor of Tuesdays on the Terrace.
Tuesdays on the Terrace is made possible in part by a generous gift from Luminarts Cultural Foundation, supported by Cherilyn and Michael Murer.