Tuesdays on the Terrace Alexis Lombre
Featured images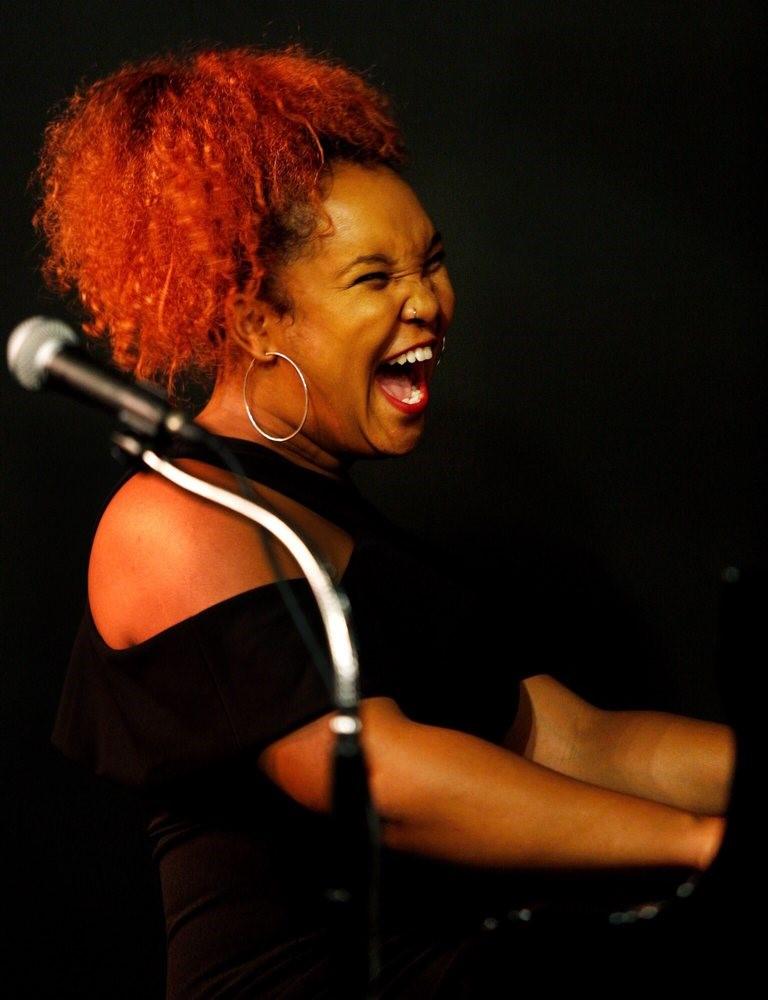 Program Description
Summer Tuesdays come alive on the MCA's Anne and John Kern Terrace Garden with free music highlighting artists from Chicago's internationally renowned jazz community. This week, pianist Alexis Lombre brings her energetic arrangements to the terrace. Lombre is accompanied by Marion Hayden on bass and Gayelynn McKinney on drums.
---
ABOUT THE ARTIST
Alexis Lombre is a young jazz pianist who discovered early that the true essence of music is not just about what you hear but how music makes you feel. Her musical mission is to keep the "soul" in music alive. The 2017 release of her debut album Southside Sounds does just that––it is a soulful reflection of her upbringing on Chicago's South Side. This collection of her original compositions is an attempt to pay homage to the South Side's lively artistic and cultural heritage. She has performed at major jazz venues and festivals in the US with her band, as well as with a wide variety of artists. Alexis has also performed internationally, touring South Africa in February 2019 with the Englewood-Soweto Exchange led by AACM President, Ernest Dawkins; and in 2018, France with Bacongo Square Boulevard, a quartet comprised of American, Congolese, and French musicians. She has studied with jazz luminaries including Willie Pickens, Benny Green, Geri Allen, and Robert Hurst, and is currently completing a BFA in jazz piano with a minor in performing arts management at the University of Michigan.
Funding
WDCB 90.9 is the Media Sponsor of Tuesdays on the Terrace.
Tuesdays on the Terrace is made possible in part by a generous gift from Luminarts Cultural Foundation, supported by Cherilyn and Michael Murer.