Featured images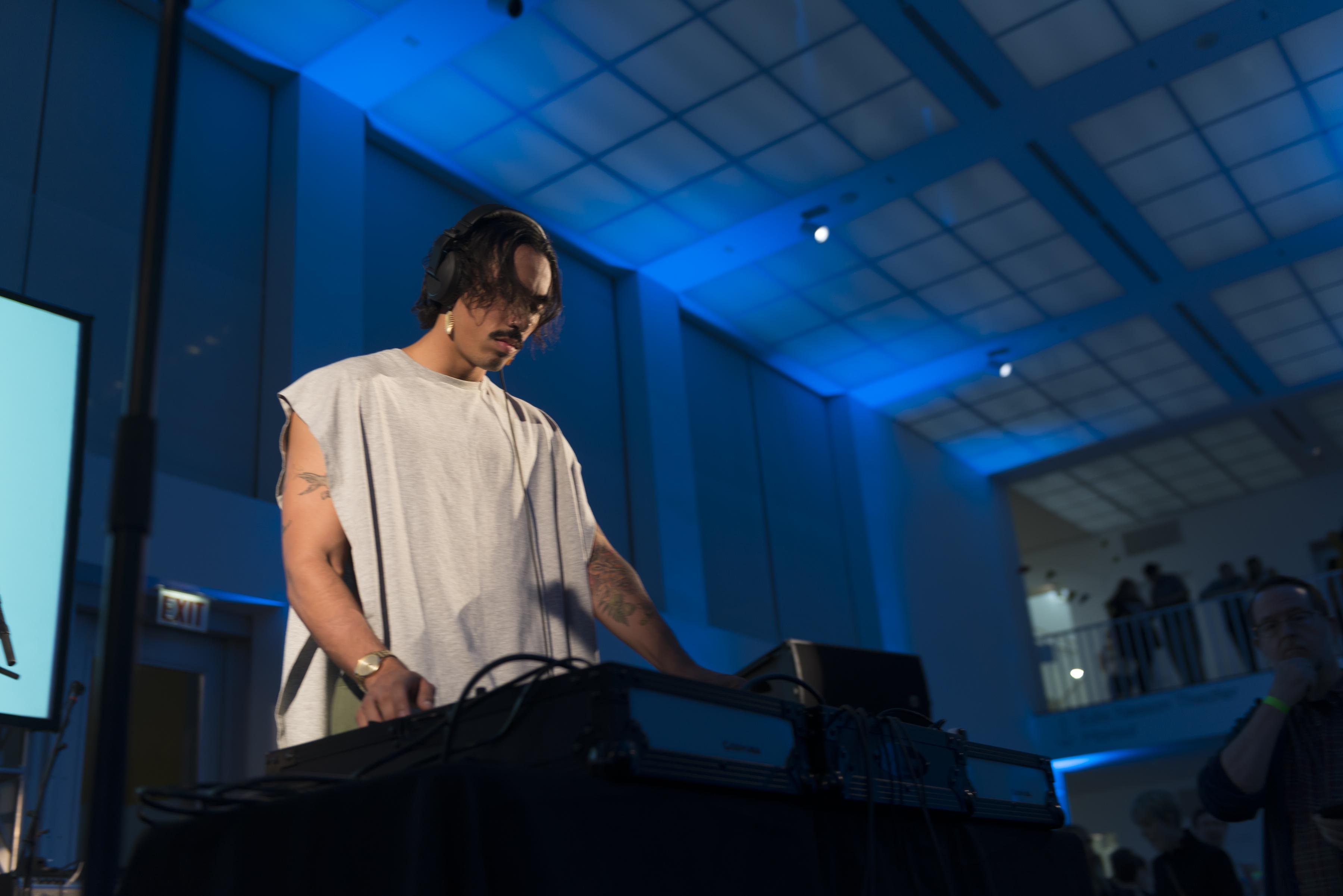 ---
Contemporary sound-based artists transform your MCA experience on select Friday nights with custom soundtracks reflecting their perspective of works on view in the museum. DJ sets and live bands occupy the Commons as the museum itself amplifies their sound constructions. Heavily influenced by electronic music, DJ and artist Hijo Pródigo builds a sonic experience that considers queer spirituality and community building.
Soundtrack is organized by January Parkos Arnall, Curator, Public Programs and Christy LeMaster Assistant Curator of Public Programs.
---
ABOUT THE ARTIST
Hijo Pródigo is the sound identity of the Philadelphia-born and Chicago-based artist and DJ Justin Ignatius Mitchell. The sound Hijo Pródigo cultivates through their DJ work spans subcultural club music movements shared across the world. Experimenting with themes of dissonance, euphoria, destruction, redemption, and rebirth, Mitchell's work serves to contribute to a sonic and physical dialogue regarding queer spirituality, communal catharsis, the folly of masculinity, and the nihilism of nightlife. Hijo Pródigo is currently working on new ways of existing and has found a platform to access their potential in the Chicago-born FUTUREHOOD indie music label and artist collective.