Teen Creative Agency: MCA 100
Featured image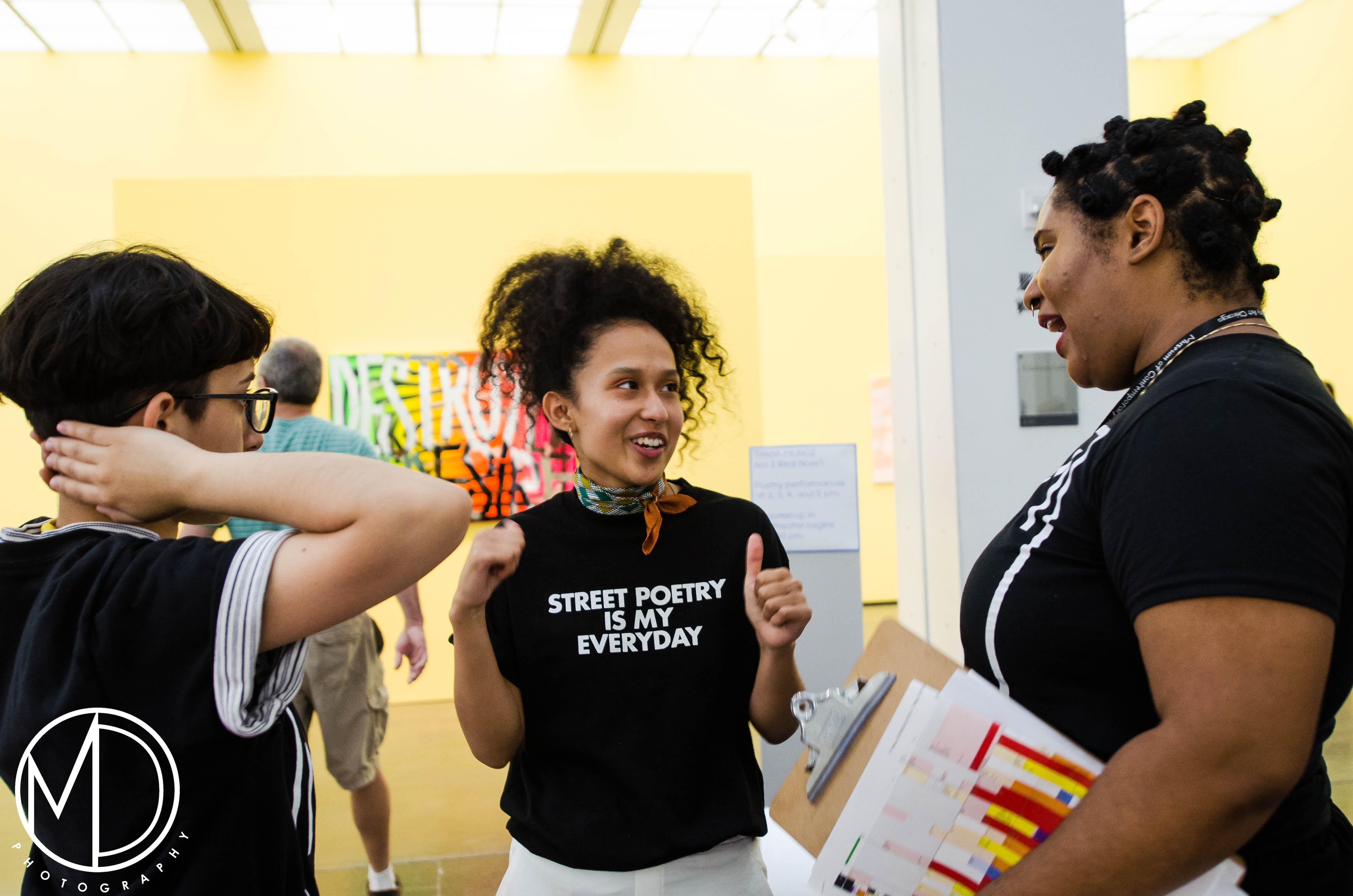 About
The museum is 100 years old.
In honor of the 100th anniversary of the MCA's founding, we're celebrating the evolution of our creative community and the role museums play in shaping our public life.
Help us reflect on the landmark exhibitions, artists, and events of 2017–67 by adding to a timeline of MCA history.
MCA 100 is organized and staffed by the Teen Creative Agency (TCA). It is designed in conversation with Young Chicago Authors (YCA). Check out YCA poets reading original works throughout the galleries at 1:30 and 3:30 pm.
About the Artists
The MCA's Teen Creative Agency (TCA) brings the museum to life with pop-up conversations and experiences designed and hosted by youth. These programs are experimental and in progress. Step out of your comfort zone, try something new, talk to a stranger, and reflect on how it feels.
TCA is the MCA's intensive development program for creative youth. Over the course of two years, 25 young people from diverse areas of Chicago receive substantive training aimed at building confidence and collaboration skills as well as new forms of knowledge about contemporary art and its practices, with an emphasis on public engagement and civic dialogue.