Jamila Woods in conversation with avery r. young and Tasha Viets-VanLear
Featured image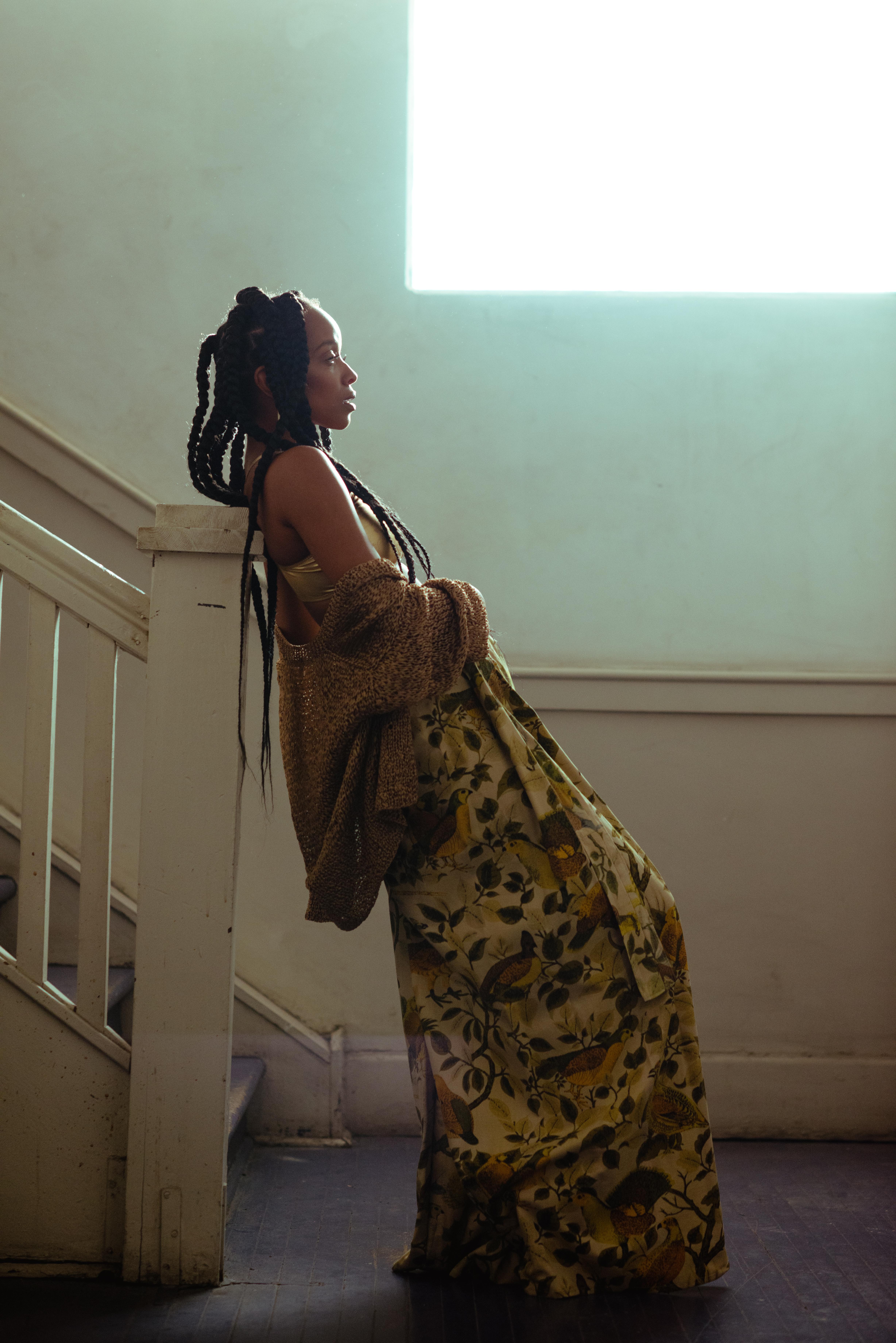 About
Following a brief music set by avery r. young and de deacon board, writer and recording artist Jamila Woods leads a conversation with avery r young and Tasha Viets-VanLear.
Passes for this performance and conversation are available beginning at 3 pm at the Box Office.
About the Speakers
Jamila Woods's cultural lineage—from her love of Lucille Clifton's poetry to cherished letters from her grandmother to the infectious late-eighties post-punk of The Cure—structure the progressive, delicate, and minimalist soul of HEAVN, her debut solo album. "It's like a collage process," she says. "It's very enjoyable to me to take something I love and mold it into something new." A frequent guest vocalist in the hip-hop, jazz, and soul world, Woods has emerged as a once-in-a-generation voice on her soul-stirring debut.
Born and raised on the South Side of Chicago, Woods grew up in a family of music lovers. It took a surprise poetry class with a high school arts program for Woods to finally find her metaphorical and literal voice. "Through poetry, I realized you are the expert of your own experience," she says. Music—like poetry—is personal. "It became a way to stop hiding, to actually be the most honest with myself through writing," she says. "It helps me check in with myself." And that honesty translated to HEAVN, an album she describes as a collection of, "nontraditional love songs pushing the idea of what makes a love song." You'll find the bits and pieces of her past and present that make Jamila: family, the city of Chicago, self-care, and the black women she calls friends.
Woods is an artist of substance creating music crafted with a sturdy foundation of her passions and influences. True and pure in its construction and execution, her music is the best representation of Woods herself: strong in her roots, confident in her ideas, and attuned to the people, places, and things shaping her world.
Multidisciplinary artist avery r. young is a 3Arts Award–winning teaching artist, composer, and producer whose work spans music, performance, visual arts, and literature. Examining Black American history and culture, his work also focuses on social justice, equity, queer identity, misogyny, and body consciousness.