The Living Room: Freaky Friday
Featured image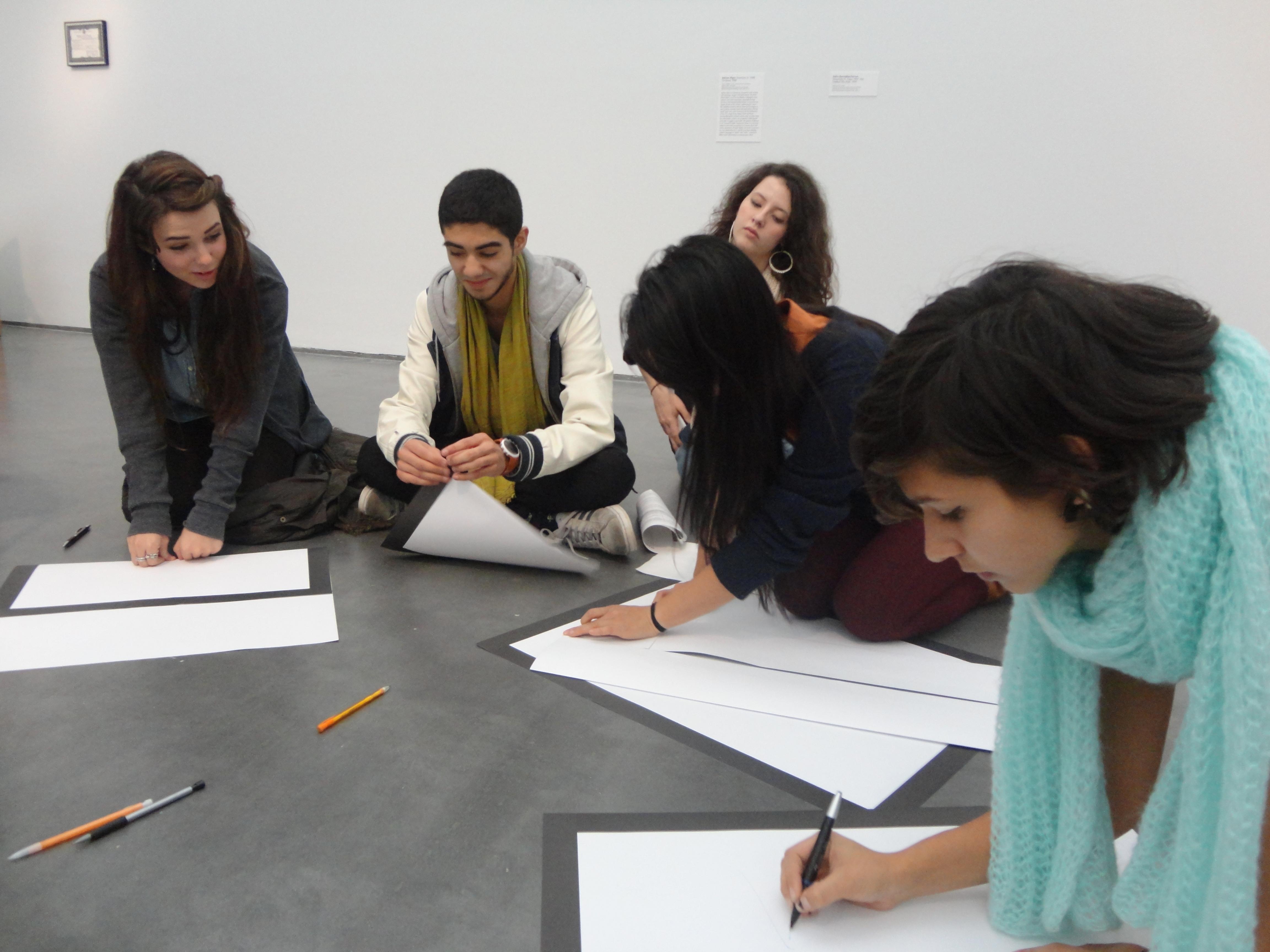 About
What would you have to say to your fifteen-year-old self? What would they have to say to you now? Based around the art in the Eternal Youth exhibition, TCA members invite you to reflect about the past, dream about the future, and contribute to a collective, visual story about who young people are and why they matter.
The Living Room is a monthly pop-up event designed and hosted by the Teen Creative Agency (TCA). Come for conversations, performances, and activities about contemporary art and issues.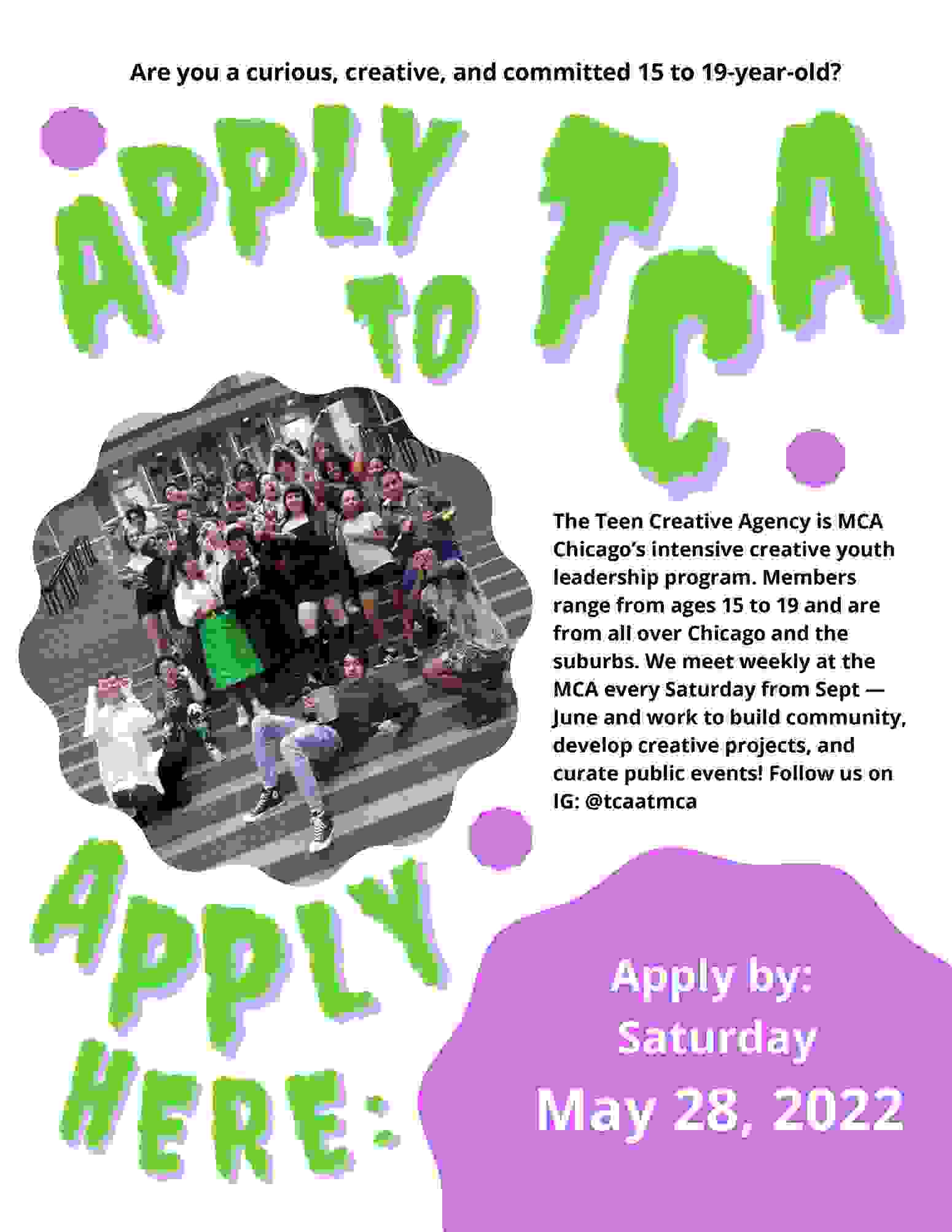 The Teen Creative Agency (TCA) is the MCA's cultural leadership program for Chicago-area teens (14–19 years old). TCA members come together from all over the city and use contemporary art and the museum to create, dream, and envision around issues that are important to them.