MCA Studio: Petter Jacobsson and Thomas Caley Master Class, at Hubbard Street Dance Chicago
Featured image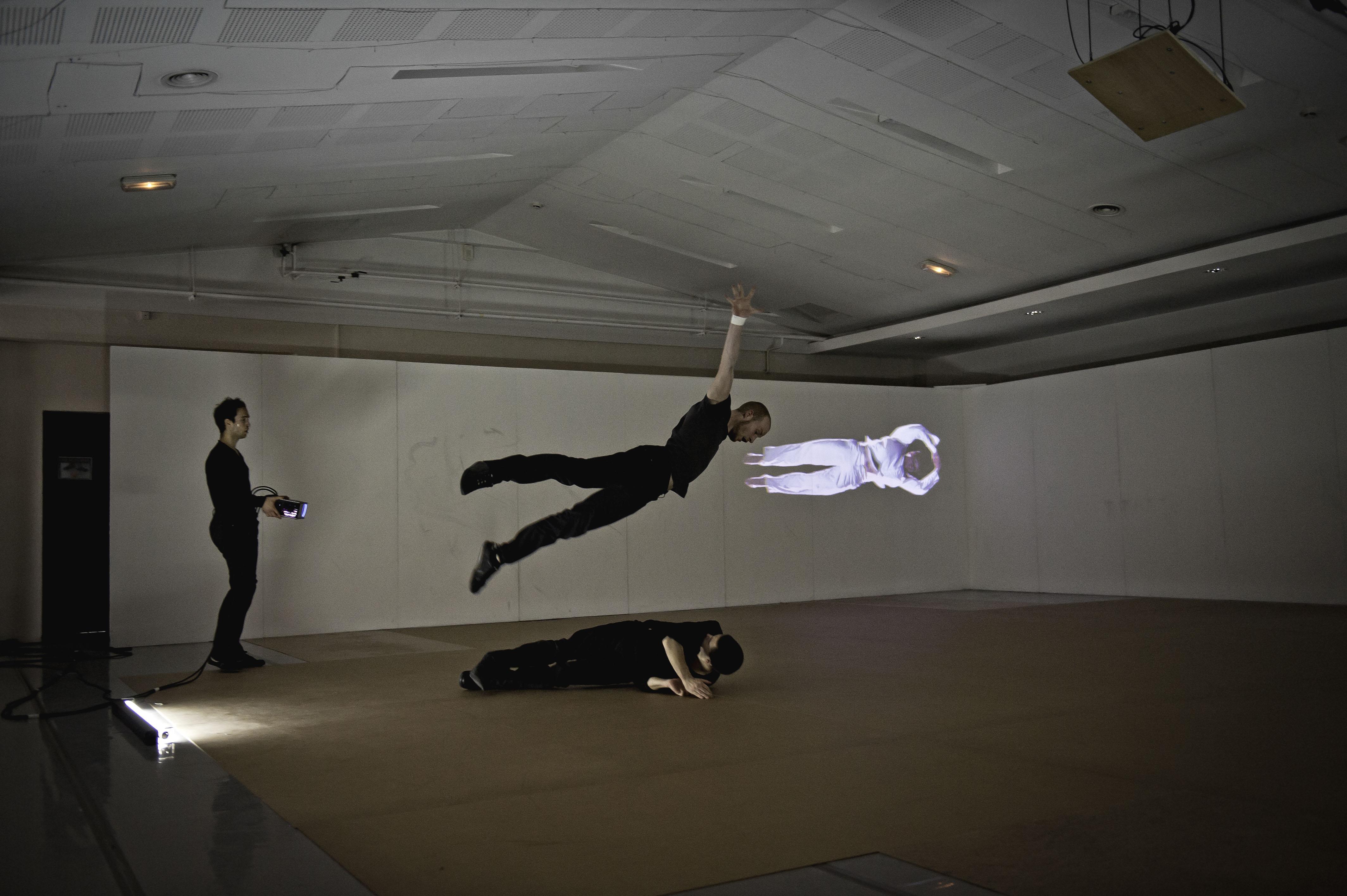 Copresented with Hubbard Street Dance Chicago
Petter Jacobsson and Thomas Caley lead a master class influenced by the technique and ideas core to Merce Cunningham's work through the lens of what is current in movement practice and invention. Jacobsson and Caley have choreographed large works for the stage, a musical, installation/performances, and site-specific happenings. The diversity of their projects, which are by choice hard to classify, derives from an interest in the individuality of each creation. These differences, and the confrontations with elements that they are unaccustomed to, gives a desired uncertainty, obliging a curiosity in searching for other modes of production process. This class draws on these ideas of renewal. The class is designed for advanced students and professionals. It is hosted at Lou Conte Studios, home of Hubbard Street Dance Chicago.
Class participants receive a 50% discount on one regular-priced ticket to Tesseract at the MCA. To purchase your discounted ticket, please call the MCA Box Office at 312-397-4010 or stop by during regular museum hours. Mention you have registered for this master class for the discount.
About the Artists
CCN—Ballet de Lorraine and its company of 26 dancers is one of the most important companies working in Europe, performing contemporary creations while retaining and programming a rich and extensive repertory. The CCN also functions as an art center and venue for multiple possibilities in the fields of research, experimentation, and artistic creation. It is a platform open to many different disciplines, a space where the many visions of contemporary dance may meet.
Petter Jacobsson was born in Stockholm. He started his studies in dance at the age of three, was further educated at the Royal Swedish Ballet School, and graduated from the Vaganova Academy in St. Petersburg in 1982. As a principal dancer with the Sadler's Wells Royal Ballet in London between 1984 and 1993, he toured the globe dancing all of the renowned classical roles as well as appearing as guest artist with numerous international companies. In 1993, he moved to New York to begin a freelance career, which allowed him to studied with Merce Cunningham, as well as work with Twyla Tharp Dance Company, Irene Hultman Dance, and later Deborah Hay. He was the artistic director of the Royal Swedish Ballet from 1999 to 2002, and was named Choreographer of the Year 2002 by the Society of Swedish Choreographers, in recognition for his work in modernizing the company.
Thomas Caley was born in Menominee, Michigan. He earned a BFA from Purchase College in New York in 1992, and after a year of performing in a multitude of independent projects in New York City, he joined the Merce Cunningham Company. From 1994 to 2000, he was a principal dancer with MCDC and performed and toured throughout the world and participated in the creation of over 12 new works by Cunningham. In 1999 he moved to Stockholm to continue his collaboration with Petter Jacobsson and to continue working as a freelance dancer.