CCN–Ballet de Lorraine
Works by Merce Cunningham & others
Announcement
Tickets also available through Columbia College. Buy online or call our Box Office, 312-397-4010, for more information.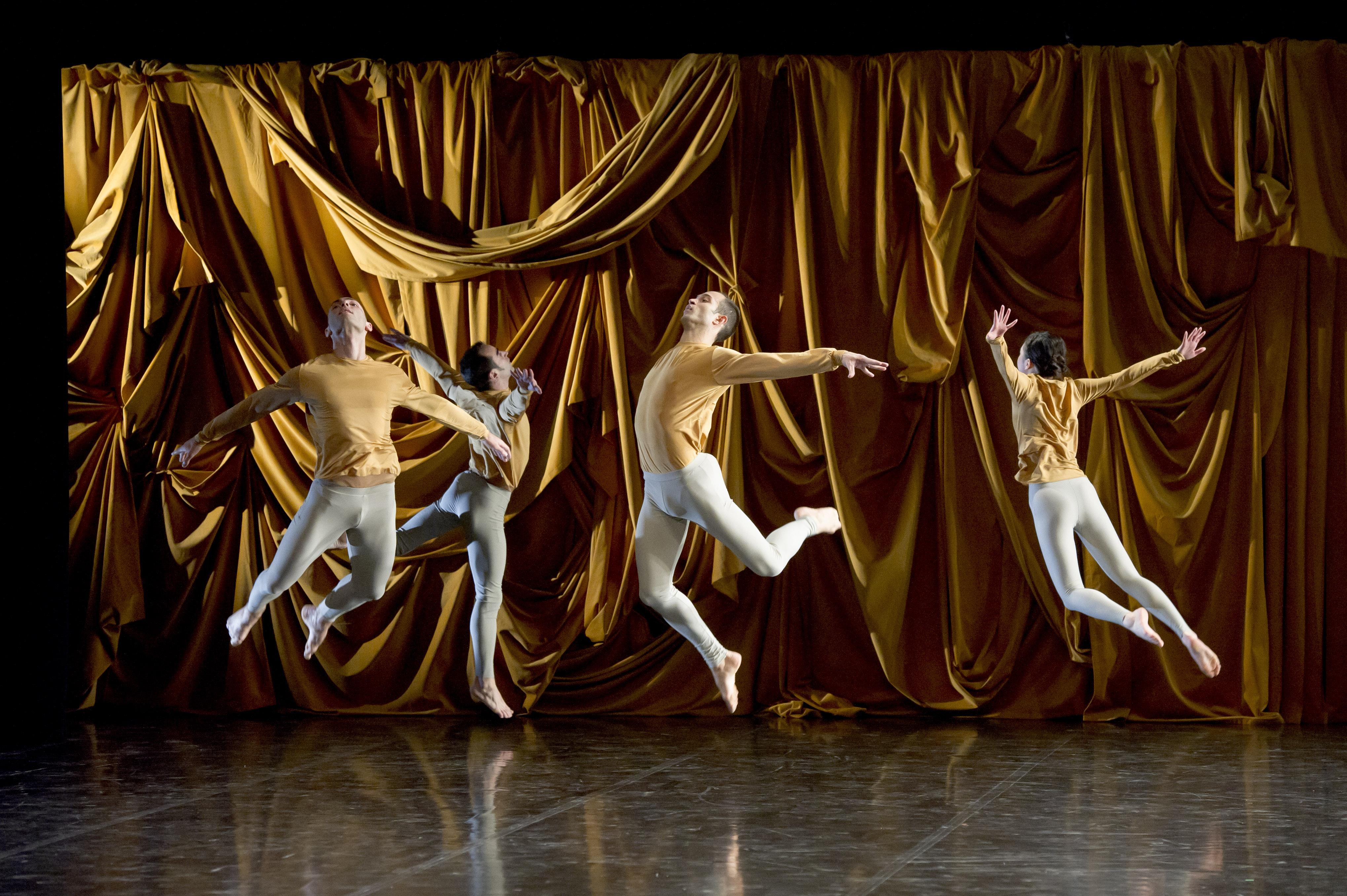 - Splendid

dancers . . . performing a work of diabolical complexity.
Presented with the Dance Center of Columbia College Chicago
CCN–Ballet de Lorraine's Untitled Partner #3 is choreographed and video-designed by Ballet de Lorraine's artistic director, Petter Jacobsson, and the company's rehearsal director and coordinator of research Thomas Caley (Merce Cunningham Dance Company 1993–2000). They combine dance and film as a performance installation, in search of but never finding equilibrium between id and ego. The music score is by Stockholm-based Mattias Petersson, who has amassed a following for his industrial soundscapes that mix modular synths, pianos, and orchestra samples.
1987's Fabrications is constructed of a gamut of 64 movement phrases, corresponding to the 64 hexagrams in the I Ching (the Chinese Book of Changes). According to Cunningham, the title refers to both meanings of the verb "to fabricate": to combine parts to form a whole, and to invent or concoct, even to lie. The dance features the music by Emanuel Dimas de Melo Pimenta, performed live by the composer, and a striking visual design by artist Dove Bradshaw.
Sounddance is one of Merce Cunningham's most beloved pieces. Created in 1975 after spending nine weeks with the Paris Opera Ballet, Cunningham set out to create a work for his own dancers that would be "vigorous, fast, complex." "The general impression," he wrote, "is of a space observed under a microscope." The dancers enter and exit through a tent-like opening in the upstage décor designed by Mark Lancaster. The powerful, driven electronic score is by renowned composer David Tudor.
Presented in conjunction with Merce Cunningham: Common Time
Running time: 80 minutes, with one intermission
Image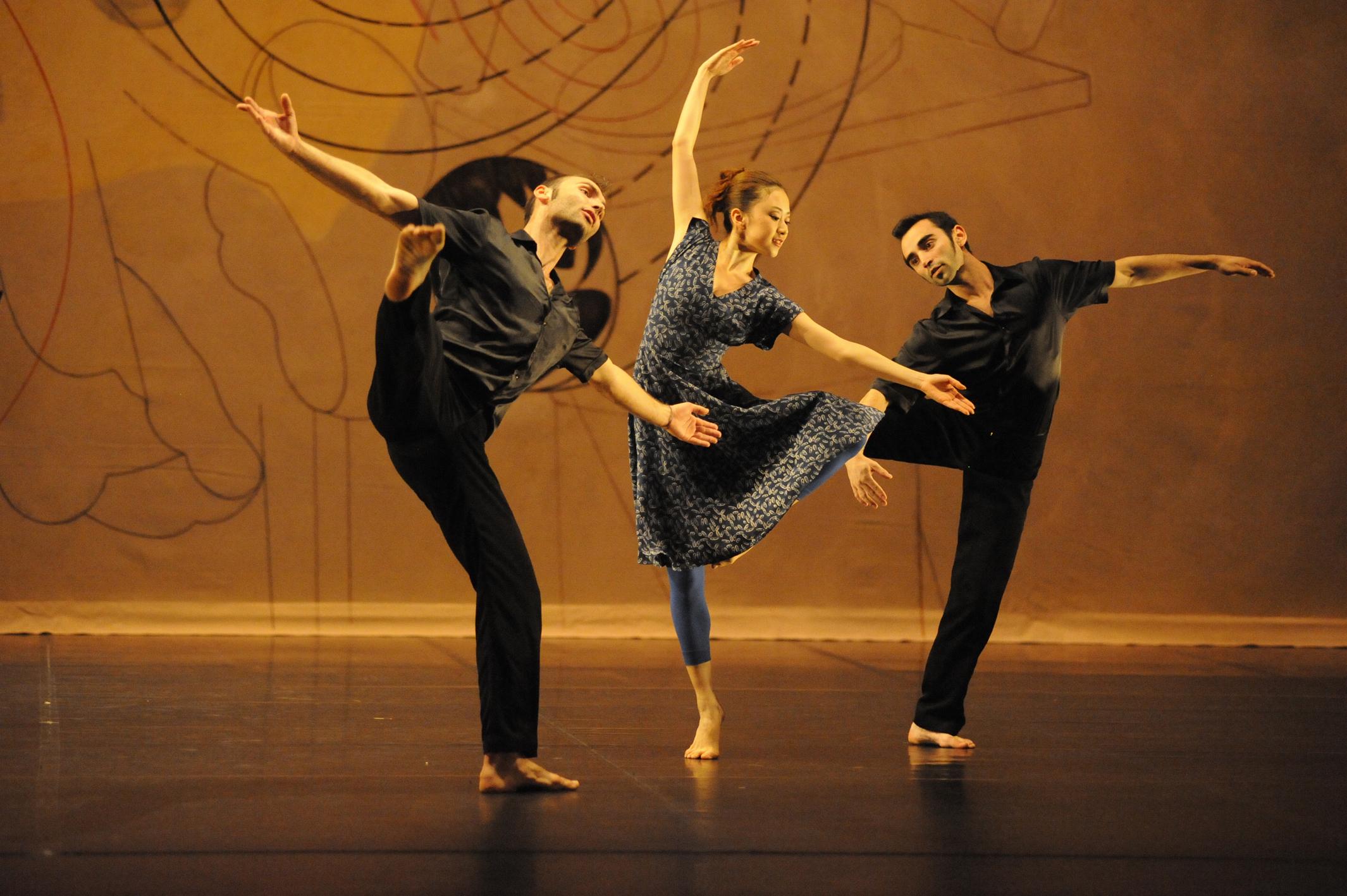 About the Artists
CCN–Ballet de Lorraine is one of the most important companies working in Europe, performing contemporary creations while retaining and programming a rich and extensive repertory spanning modern history. Part of France's National Choreographic Center network, they maintain a company of 26 dancers, as well as a multidisciplinary platform for research and experimentation in order to create a space for diverse visions of dance today.
CCN–Ballet de Lorraine is led by Director Petter Jacobsson and Coordinator of Research Thomas Caley. Both are choreographers and have danced with several acclaimed companies, notably Caley's history as a dancer with Merce Cunningham Dance Company.
Petter Jacobsson was born in Stockholm. He started his studies in dance at the age of three and was further educated at the Royal Swedish Ballet School, and graduated from the Vaganova Academy in St. Petersburg in 1982. As a principal dancer with the Sadler's Wells Royal Ballet in London between 1984 and 1993, he toured the globe dancing all of the renowned classical roles as well as appearing as a guest artist with numerous international companies. In 1993, he moved to New York to begin a freelance career, studying with Merce Cunningham and working with Twyla Tharp Dance Company, Irene Hultman Dance, and later, Deborah Hay. He was the artistic director of the Royal Swedish Ballet from 1999 to 2002, and was named Choreographer of the Year 2002 by the Society of Swedish choreographers, in recognition for his work in modernizing the company.
Thomas Caley was born in Menominee, Michigan. He earned a BFA from Purchase College in New York in 1992, and after a year of performing in a multitude of independent projects in New York City he joined the Merce Cunningham Company. From 1994 to 2000, he was a principal dancer with MCDC and performed and toured throughout the world and participated in the creation of over 12 new works by Cunningham. In 1999 he moved to Stockholm to continue his collaboration with Petter Jacobsson and to continue working as a freelance dancer.
Downloads