Tatsu Aoki
Tsukasa Taiko Legacy
Announcement
Tickets to this performance are currently sold out. Additional tickets may be returned and available for sale soon. Please see our waiting-list policy for more information or call the Box Office at 312-397-4010.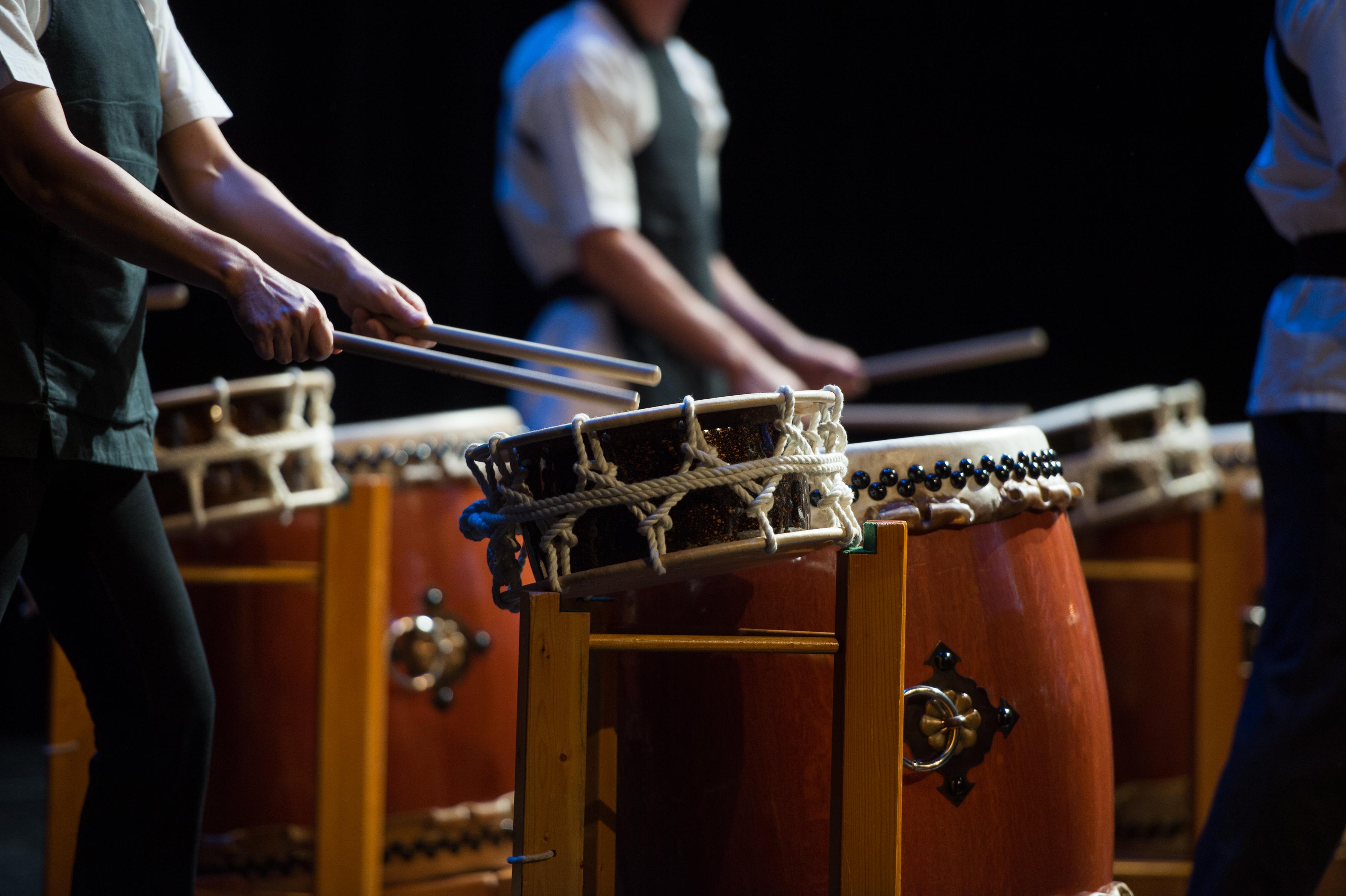 anyone can respond to the pulsing sounds and magisterial ceremonies of this work.
Copresented with Asian Improv aRts Midwest
Expressive taiko drums bind two contrasting programs directed by Tatsu Aoki, multi-instrumentalist and media artist.
Taiko Legacy is a perennial celebration of heritage forms as experienced by leading contemporary performers. Its geological scale is anchored by the multigenerational ensemble Tsukasa Taiko. Legacy forefronts the traditional musical relationship between the shamisen and taiko. Aoki explores the musical depths of taiko ensemble performance with shamisen (string) and shinobue (flute) through original compositions and arrangements of a broad range of musical styles, including ozashiki (geisha chamber music), minyo (folk music), and ohayashi (classical/folk/theater music).
Featured guests include Melody Takata and Gen Ensemble of San Francisco, multi-instrumentalist and media artist Douglas R Ewart, electronics composer Jonathan Chen, classical music masters Chizuru Kineya and Hyakkyo Fukuhara from Tokyo, and grand master Shunojo Fujima and his company Fujima Ryu of Chicago performing nihonbuyo (Kimono dance).
Running time: 100 minutes with no intermission
Image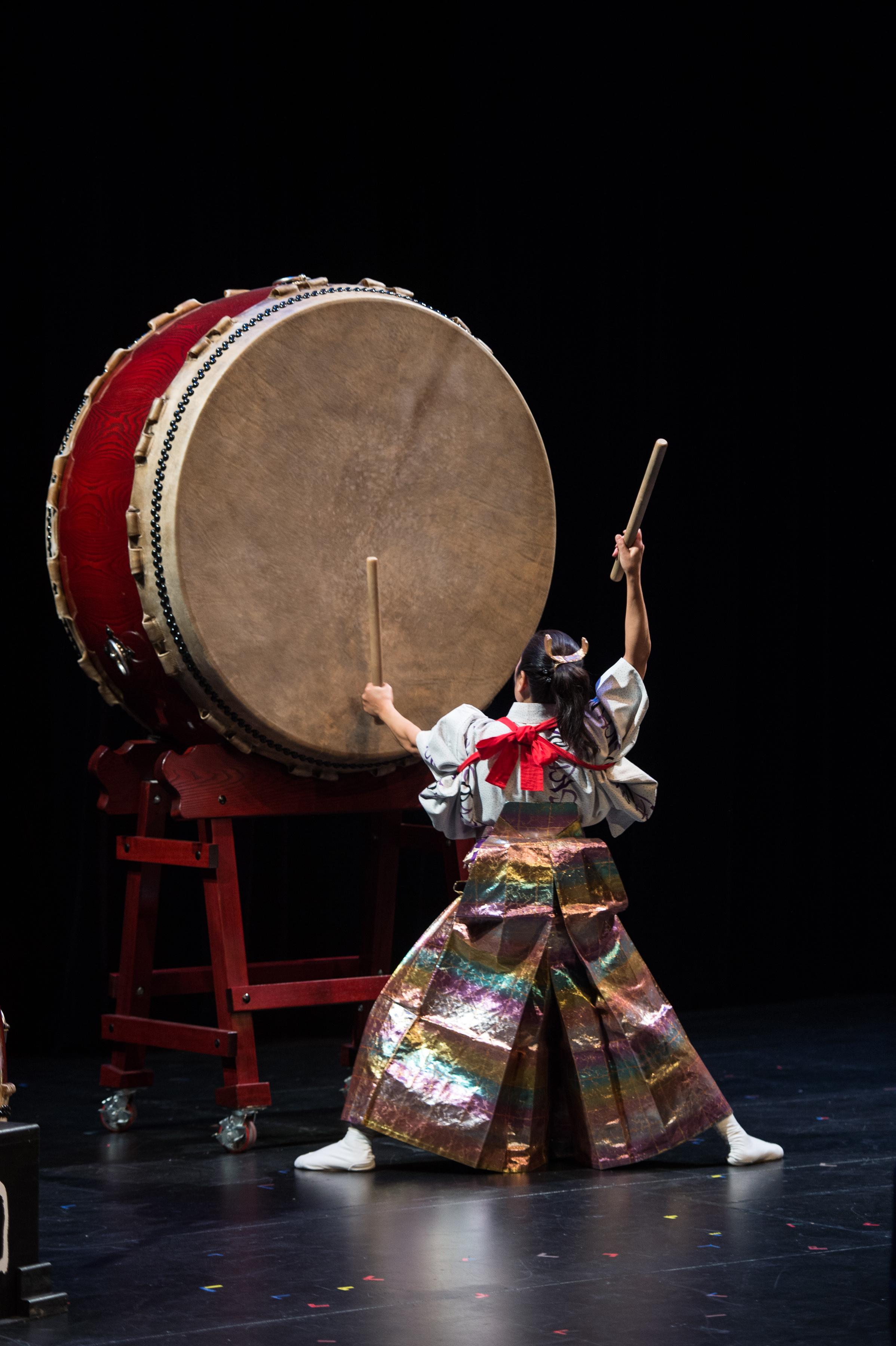 About the Artists
Tsukasa Taiko began as Tsukasa Daiko in 1996, founded by Hide Yoshihashi in conjunction with Japanese classical dance grandmaster Wakayagi Shiyu. Yoshihashi collaborated with Asian Improv aRts Midwest's Executive Director Tatsu Aoki to expand the organization, and in 2004 Tsukasa Taiko became the resident ensemble of the Japanese American Service Committee (JASC). In 2005, Tsukasa Taiko launched the division Toyoaki Shamisen to revive the traditional musical relationship between the shamisen and taiko, taking an innovative step toward a more comprehensive taiko music experience. Its repertoire is unique in the United States for merging kumi-daiko (ensemble taiko) with other forms of Japanese folk and classical music, and employing shamisen as well as shinobue (flute). Tsukasa Taiko is internationally recognized for the preservation, presentation, and advancement of Japanese arts, with notable performances at Tokyo's Bunka Shutter Hall, the Poland/Malta International Theatre Festival, the Smithsonian Freer Gallery of Art in Washington, DC, and San Francisco's Yerba Buena Center for the Arts. Tsukasa Taiko also offers classes, workshops, lectures, and demonstrations throughout the year for students of all experience levels as part of its dedication to strengthening Chicago's Japanese American and Asian American communities, and using the arts to deepen the community's understanding of its heritage and cultural legacy.
Tatsu Aoki is a leading advocate for the Asian American community; a prolific composer and performer of traditional and experimental music forms; and a filmmaker and educator. He was born in Tokyo in 1957 and, starting at the age of four, Aoki was part of his family performance crew and received the essence of traditional Tokyo geisha cultural training and studies, which combines history with creativity. In the late 1960s—upon his family business's closing, due to Tokyo's economic and social decline, and his grandmother's passing—he shifted his training to American pop and experimental music. By the early 1970s, Aoki was active in Tokyo's underground arts movement as a member of Gintenkai, an experimental ensemble that combined traditional music and new Western forms. In the same period, he started his work in small-gauge and experimental films, influenced by his biological father, who was a movie producer at Shintoho Studio. In 1977, Aoki left Tokyo to study experimental filmmaking at the School of the Art Institute of Chicago, where he is an adjunct professor in the Film, Video, and New Media Department. He also is a visiting professor at Northwestern University. He has produced more than 30 experimental films and is one of the most in-demand performers of bass, shamisen, and taiko, having contributed more than 90 recording projects and touring internationally during the last 25 years. Aoki is founder and artistic director of Chicago Asian American Jazz Festival and president of San Francisco–based Asian Improv Records (AIR).
Aoki was named one of 2001's "Chicagoans of the year" by the Chicago Tribune and has performed with music masters such as Roscoe Mitchell, Don Moye, pipa virtuoso Wu Man, and the late Chicago legend Fred Anderson. The Asian American Institute awarded Aoki the Milestone Award in 2007 for his contribution to Chicago-area arts, and in 2010, he received the Japan America Society of Chicago's Cultural Achievement Award as well as a 3Arts Artist Award. He received the Living in our Culture award from the Japanese American Service Committee in 2014 and Jazz Heroes Award from the National Jazz Journalist Association in 2015.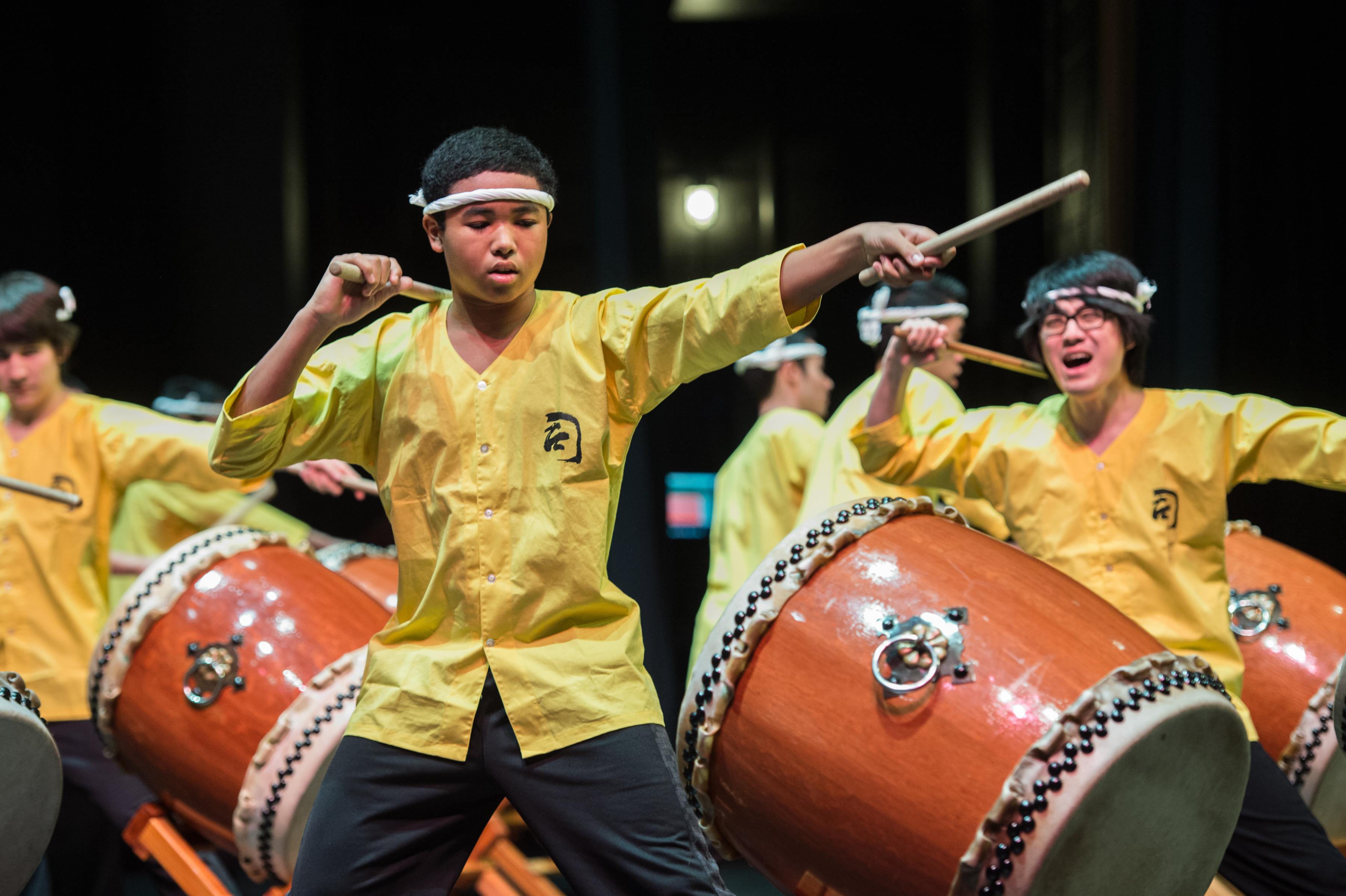 Downloads