Dorrance Dance
ETM: Double Down
Sold Out
Saturday and Sunday performances are sold out. Please see our waiting-list policy for more information about walkup tickets. Tickets are still available for the CHRP gala, Friday, November 4.
Announcement
An ASL interpreter will be at each post-show talk.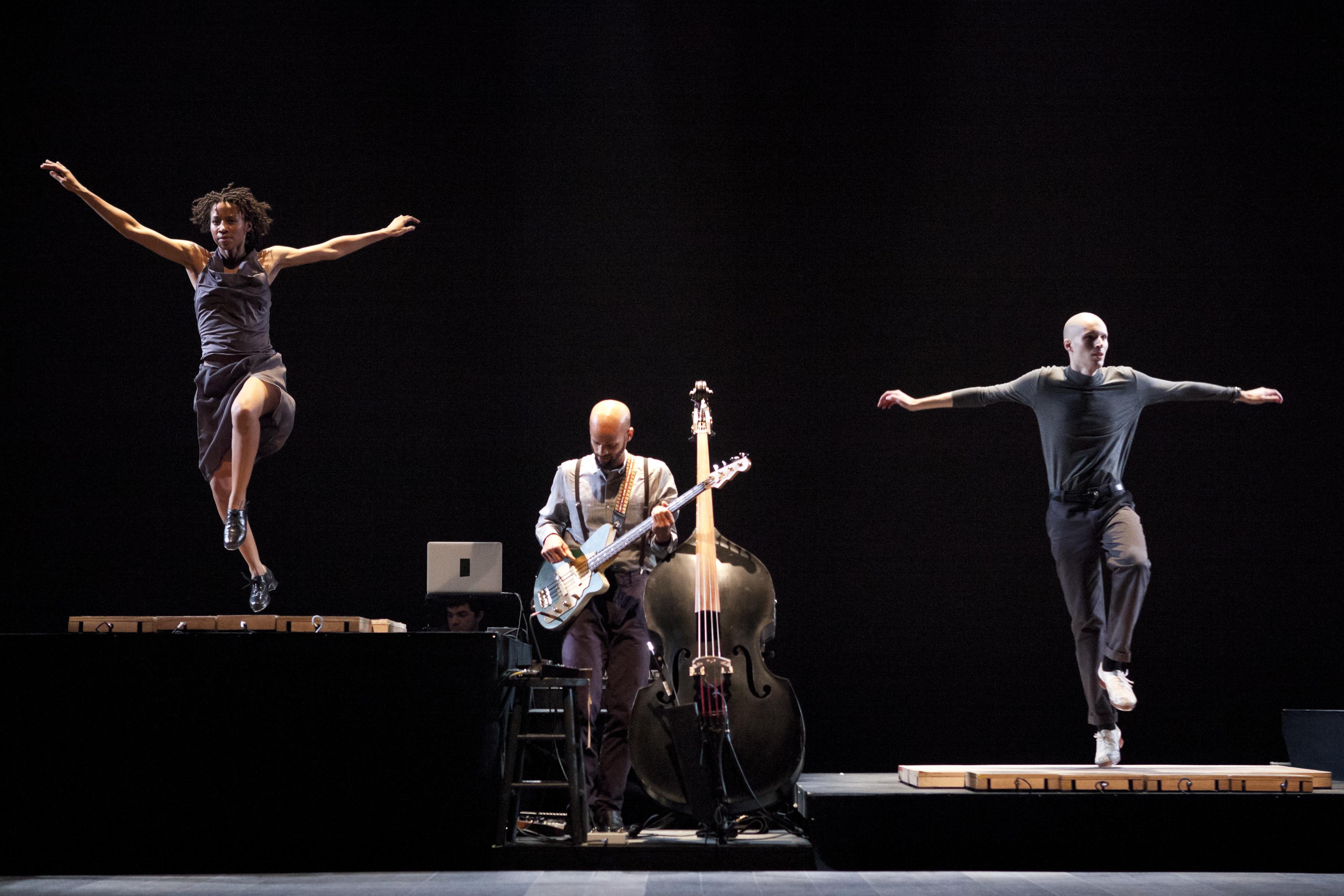 There are funky grooves and joyous ones . . . of terrific complexity.
Copresented with Chicago Human Rhythm Project and Chicago Humanities Festival
Three musicians, one B-girl (Ephrat "Bounce" Asherie), and eight ace tap dancers of Dorrance Dance deliver an absorbing performance that twitches with invention on an electronic tap floor. Choreographer Michelle Dorrance's let-it-all-hang-out style and locomotive foot speed have a contemporary physicality like nothing known before in tap and the polymath of sound from the electronic tap floor, created by collaborator Nicholas Young, transforms the whole stage into one instrument of immediate pleasure.
ETM ("electronic tap music"): Double Down, a nod to electronic dance music in its energy and melody, matches Dorrance's and Young's kindred idiosyncracies to that of six other Dorrance hoofers, plus B-girl "Bounce" Asherie performing original soft shoe in sneakers. The acoustic music trio includes vocalist Aaron Marcellus and bassist Greg Richardson. Donovan Dorrance, a sibling and ensemble member, contributes original music and plays piano.
These performances are supported by the John D. and Catherine T. MacArthur Foundation in celebration of the 35th anniversary of the MacArthur Fellows Program, recognizing exceptionally creative people, who inspire us all.
Running time: 90 minutes, with one intermission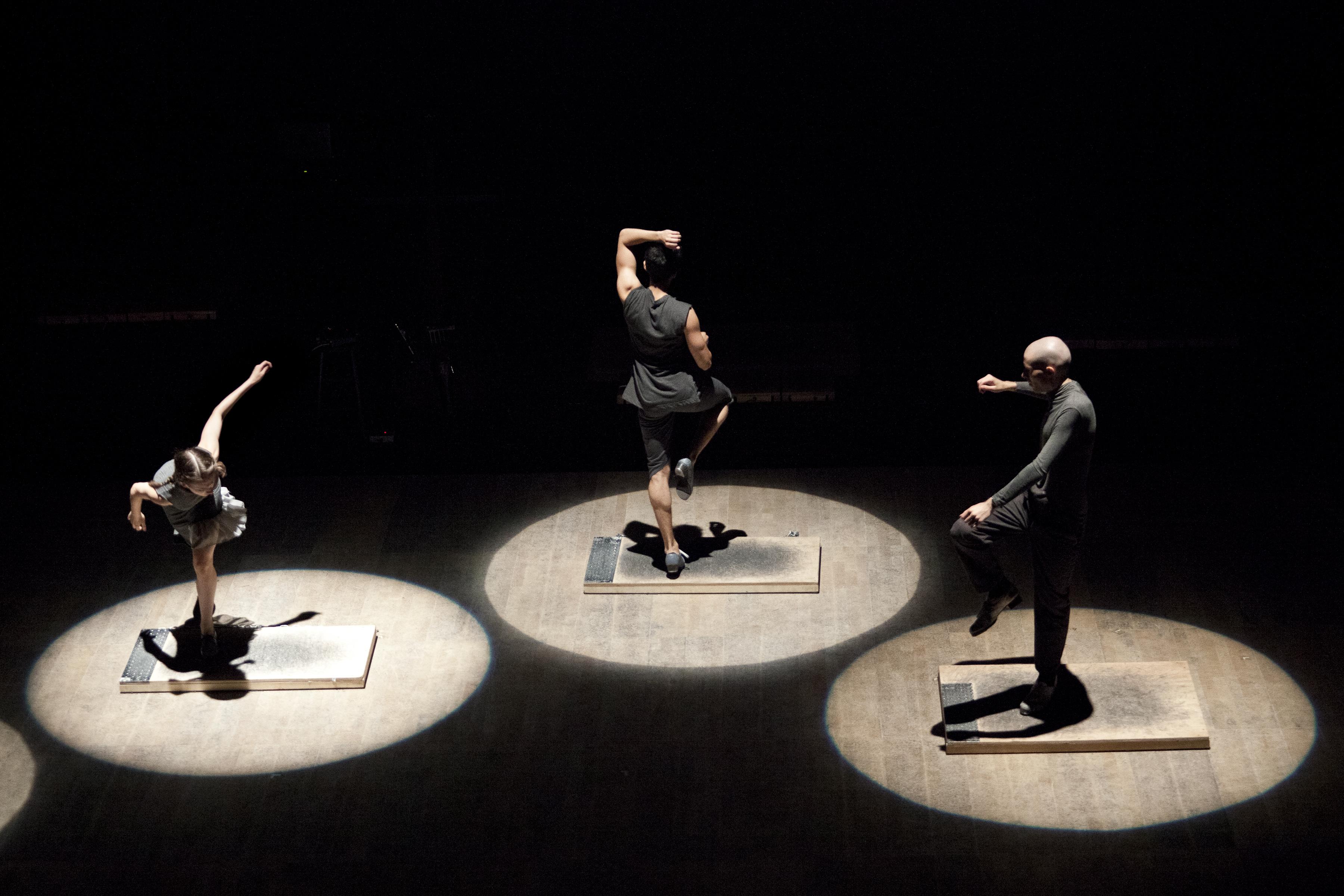 Post-Show Talk
Stick around after every performance for a conversation with MacArthur Genius Fellow Michelle Dorrance and members of her company.
About the Artists
Michelle Dorrance began dance training at the age of three. Her mother, M'Liss, was a founder of the Ballet School of Chapel Hill and her father was the women's soccer coach at University of North Carolina. Dorrance was mentored by Gene Medler, the legendary head of the North Carolina Youth Tap Ensemble. Her choreography has been featured on stages throughout the world as well as in a high-fashion short film for Tabitha Simmons's 2011 fall line. She plays bass and one of the most in-demand teachers, including faculty positions at Broadway Dance Center and Chicago Human Rhythm Project. Dorrance is catapulting beyond the dance world. In what seems to be a short time, given her years teaching and performing in Chicago as part of Chicago Human Rhythm Project's Rhythm World, in the past year she was awarded a MacArthur Foundation "Genius" Fellowship and has launched three critically acclaimed pieces, including ETM Double Down.
Dorrance and Nicholas Young have an insatiable appetite for music as well as community, from growing up on 1990s hip-hop. Meeting as teens at the St. Louis Tap Festival, they quickly became enthralled by Gregory Hines and Savion Glover, and were cast members together in STOMP. Young is one of tap dance's finest performers, and winner of the 2014 Bessie Award for sound design and composition. He built the ETM Double Down equipment by hand over a two-year, self-taught process of tinkering with tap boards and connecting them to a MIDI controller, popular in electronic music since the 1980s.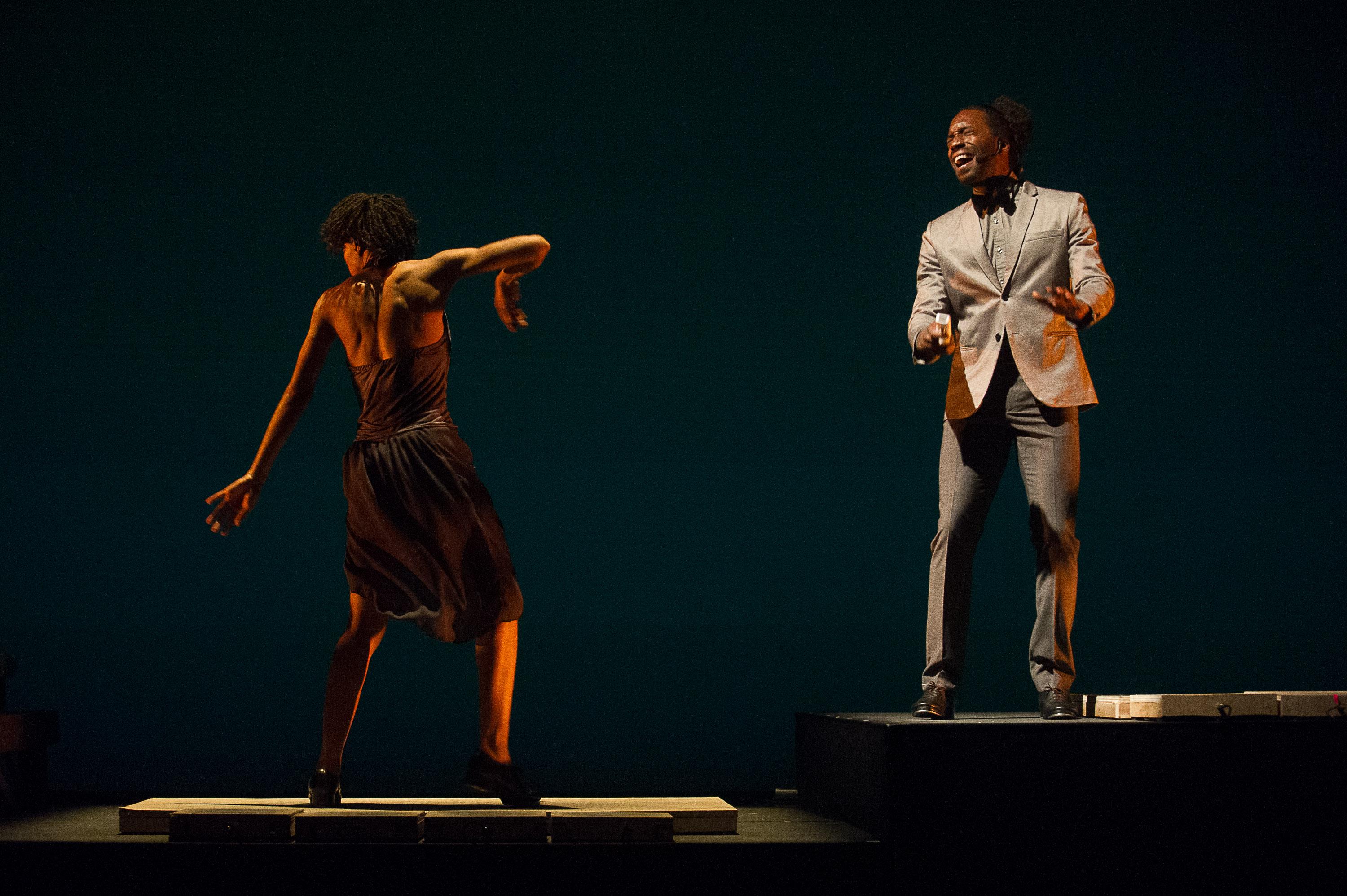 Image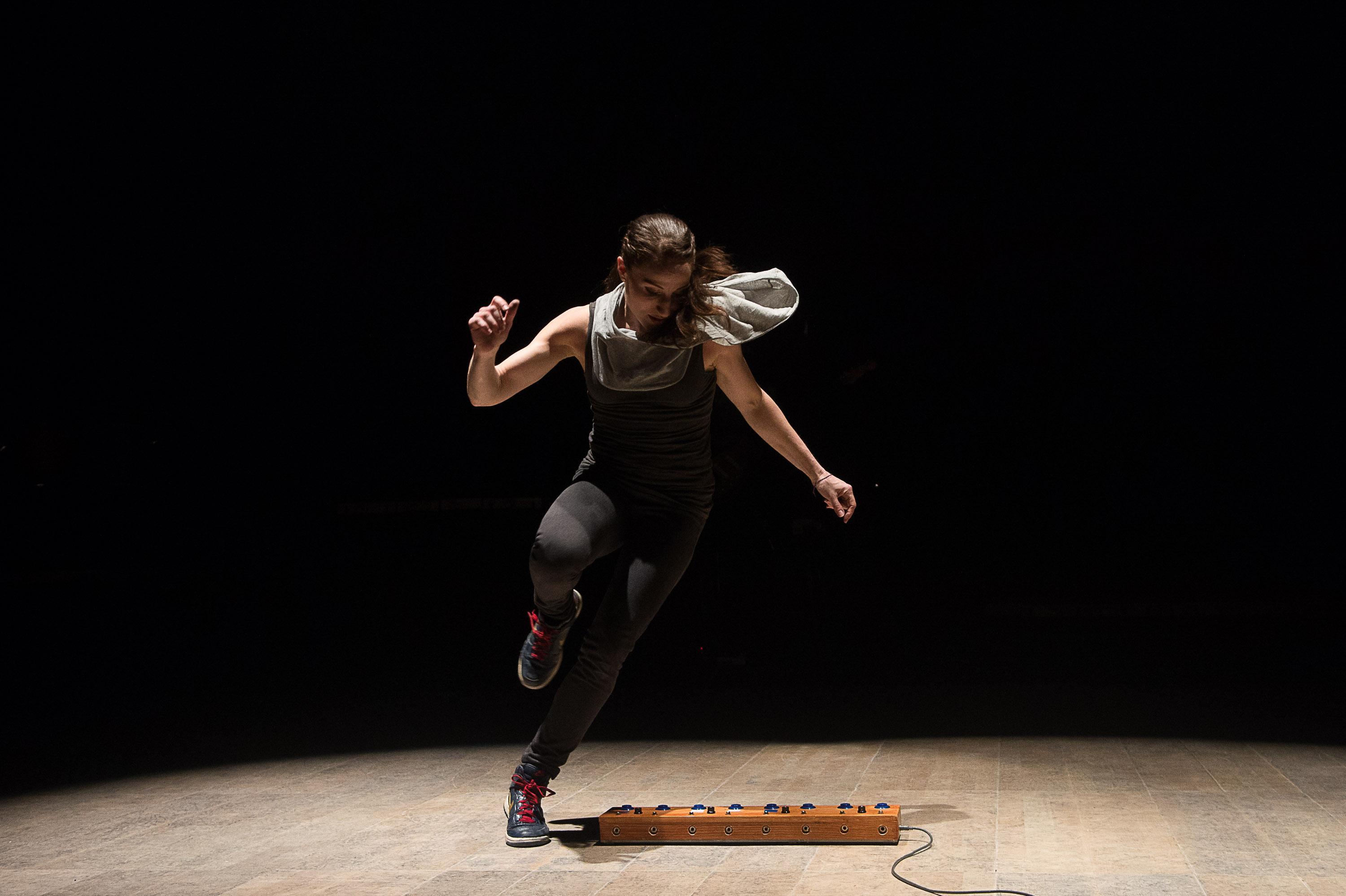 Funding
The presentation of ETM: Double Down at the MCA is sponsored by Enact, a donor affinity group passionate about bringing dynamic works to the MCA Stage.