Burnt Sugar the Arkestra Chamber
Sweet Sweetback's Baadasssss Song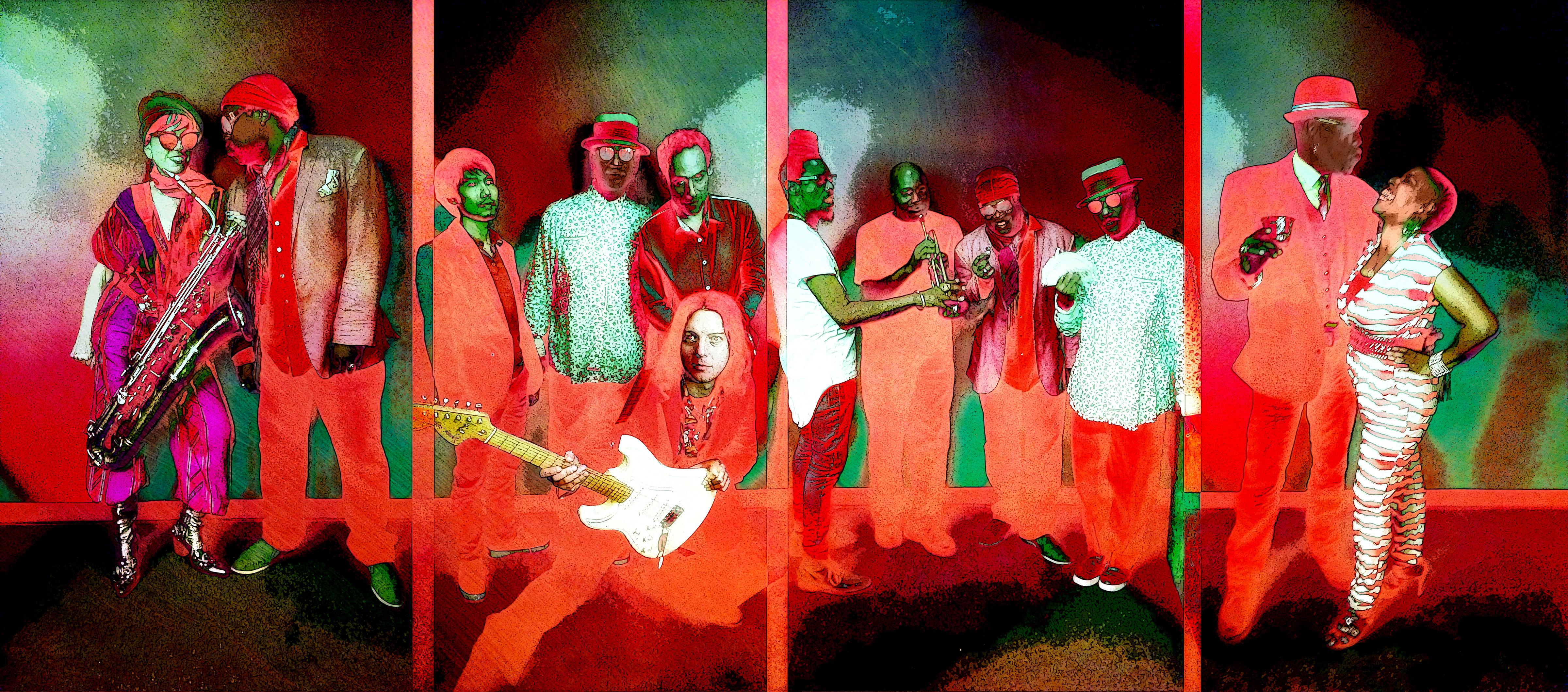 The group's purpose is unmistakable: to shake things up, your booty included.
ABOUT
The revisionist Burnt Sugar Arkestra make their MCA debut playing the soundtrack to Sweet Sweetback's Baadasssss Song, the film odyssey by actor/director/composer Melvin Van Peebles. Shot on a shoestring budget over the period of 19 days in 1971, the renegade film got scorching reviews but grew to be one of the top-grossing releases of the year, kickstarting the 1970s genre known as Blaxploitation. The do-it-yourself spirit extended to the soundtrack, recorded by then-unknown big band powerhouse Earth, Wind & Fire—and composed by Van Peebles—which alternated hymn-based vocals and jazz rhythms, creating a sound that prefigured sampling in hip-hop.
Chicago soul singer Jamila Woods opens the concert.
Presented in conjunction with Kerry James Marshall: Mastry
Program
Burnt Sugar the Arkestra Chamber playlist from the soundtrack of Sweet Sweetback's Baadasssss Song:
"Sweetback Medley: Sweetback Theme"

(1971)

– Feat. Sandra Z, Bow Wow Wow, and Birth Certificate
"Unnatural" (1971/2010)
"Ain't Gonna Be" (1971/2010)
"Hoppin John"

(1971)

"Mojo Woman"

(1971)

"Sandra Z"

(1971)

"Moo Moo's Song" (1971/2010)
"Sandra Z Reprise"

(1971)

"Come On Feet"

(1971)

"Won't Bleed Me"

(1971)

"What the....You Mean I Can't Sing?!"

(1973)

"Riding Tonight" (1971/2010)
"World's All Stage" (1971/2010)
"Bow Wow Wow" (1971/2010)
"Sweepback's Theme"

(1971)
Running time: 120 minutes, with one intermission
Image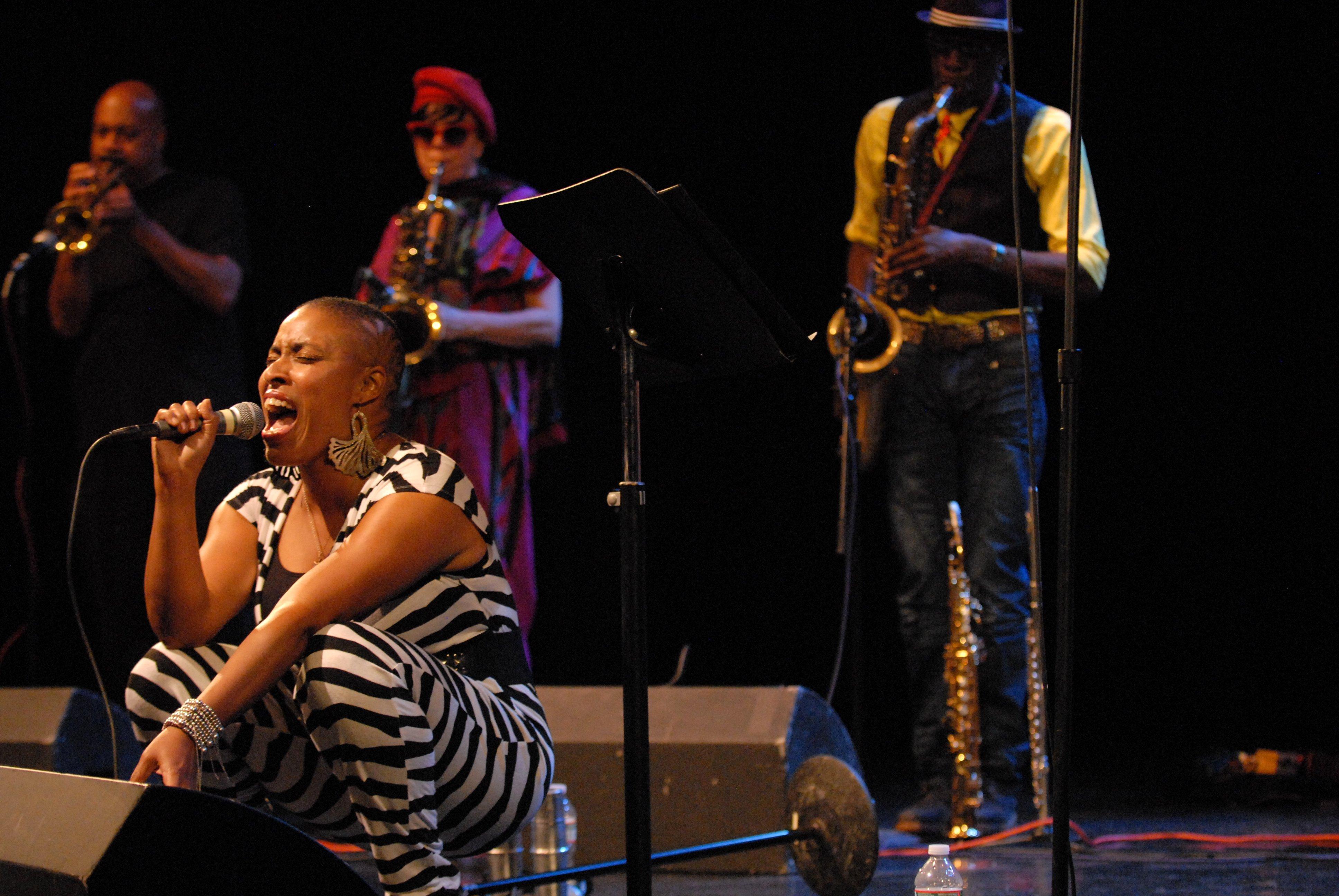 A multiracial jam army that freestyles with cool telekinesis.

—Rolling Stone
About the Artists
The sprawling band of musicians of Burnt Sugar have the improvisational chops to make every concert fresh and the grounding to juggle freely in the experimental soul-jazz-hip-hop continuum. Inspired by the first post-modernists of American music—Duke Ellington, Sun Ra, Parliament Funkadelic, and The Art Ensemble of Chicago—they've not only created their own music but reanimated the songbooks of others, from Miles Davis to David Bowie, James Brown to Rick James.
Founded by critic/musician Greg Tate and co-led with monster bassist Jared Michael Nickerson, the New York–based jam band claims their poetical place: they're "a territory band, a neo-tribal thang, a community hang, a society music guild aspiring to the condition of all that is molten, glacial, racial, spacial, oceanic, mythic, antiphonal and telepathic."
Jamila Woods is a Chicago-based soul singer, songwriter, and poet. Woods's debut solo album HEAVN, released earlier this summer, has received enthusiastic reviews from Pitchfork, SPIN, MTV, Nylon, and Noisey, among many others.