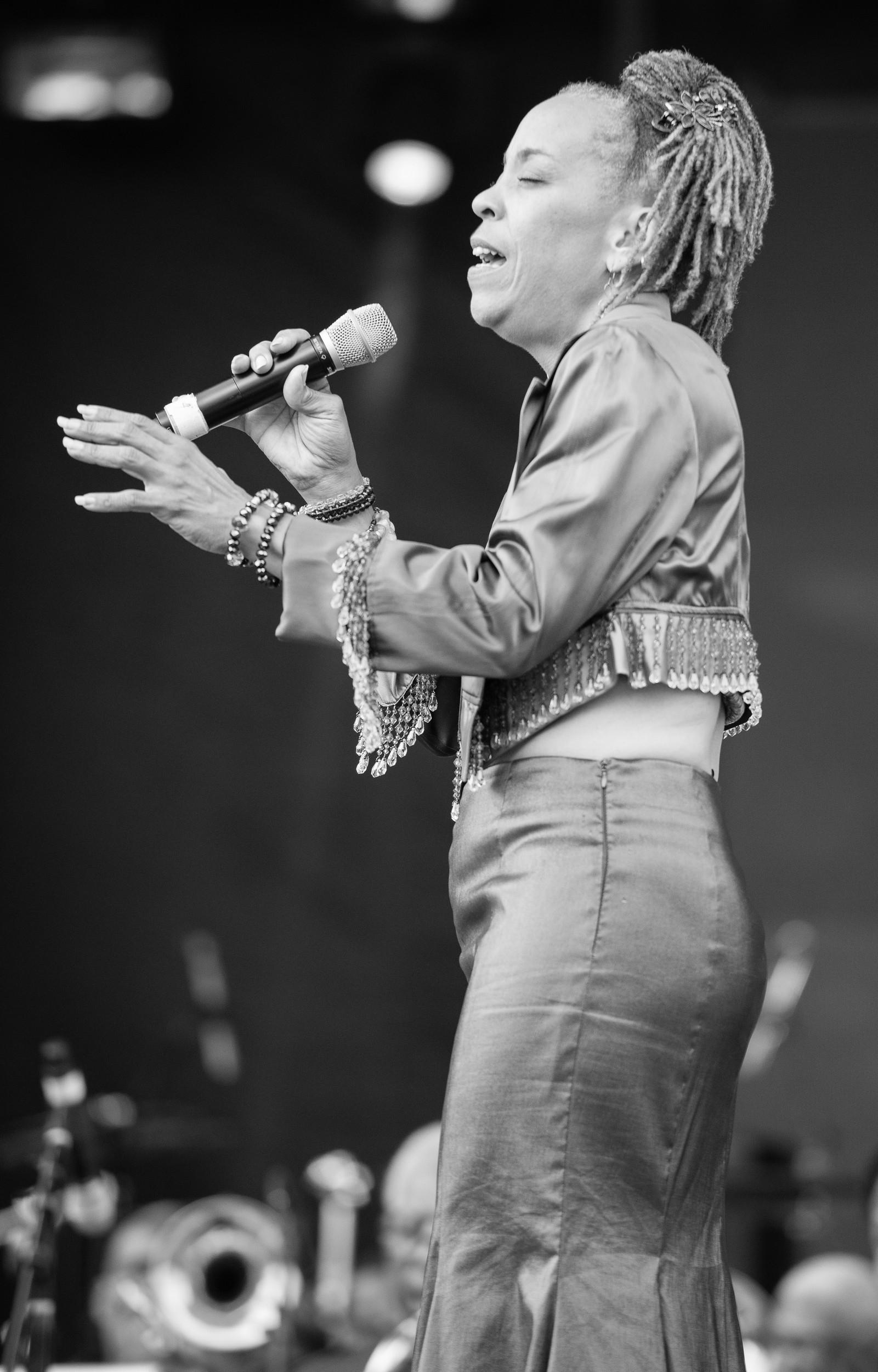 Tuesdays on the Terrace Maggie Brown
About the event
Maggie Brown embodies a powerful and passionate performance whether she is presenting with her own trio or with Orbert Davis's full 60-piece Chicago Jazz Philharmonic Orchestra. Though her upbringing is rooted in jazz, Maggie is comfortable singing various genres including blues, gospel, pop, and even rapping—with impressive conviction and flow. It is hard to put her in a single category or genre. It is, however, easy to see that this seasoned artist is a true entertainer, not just another singer.
She is joined on the Anne and John Kern Terrace by Shawn Wallace (piano), Dexter Sims (bass), Peter Manheim (drums), and Samuel Mosching (guitar).
Funding
WDCB 90.9 is the Media Sponsor of Tuesdays on the Terrace.