Chicago Human Rhythm Project
JUBA! Masters of Tap and Percussive Dance
Announcement
Saturday's performance is SOLD OUT. Please see our waiting-list policy for information on day-of tickets.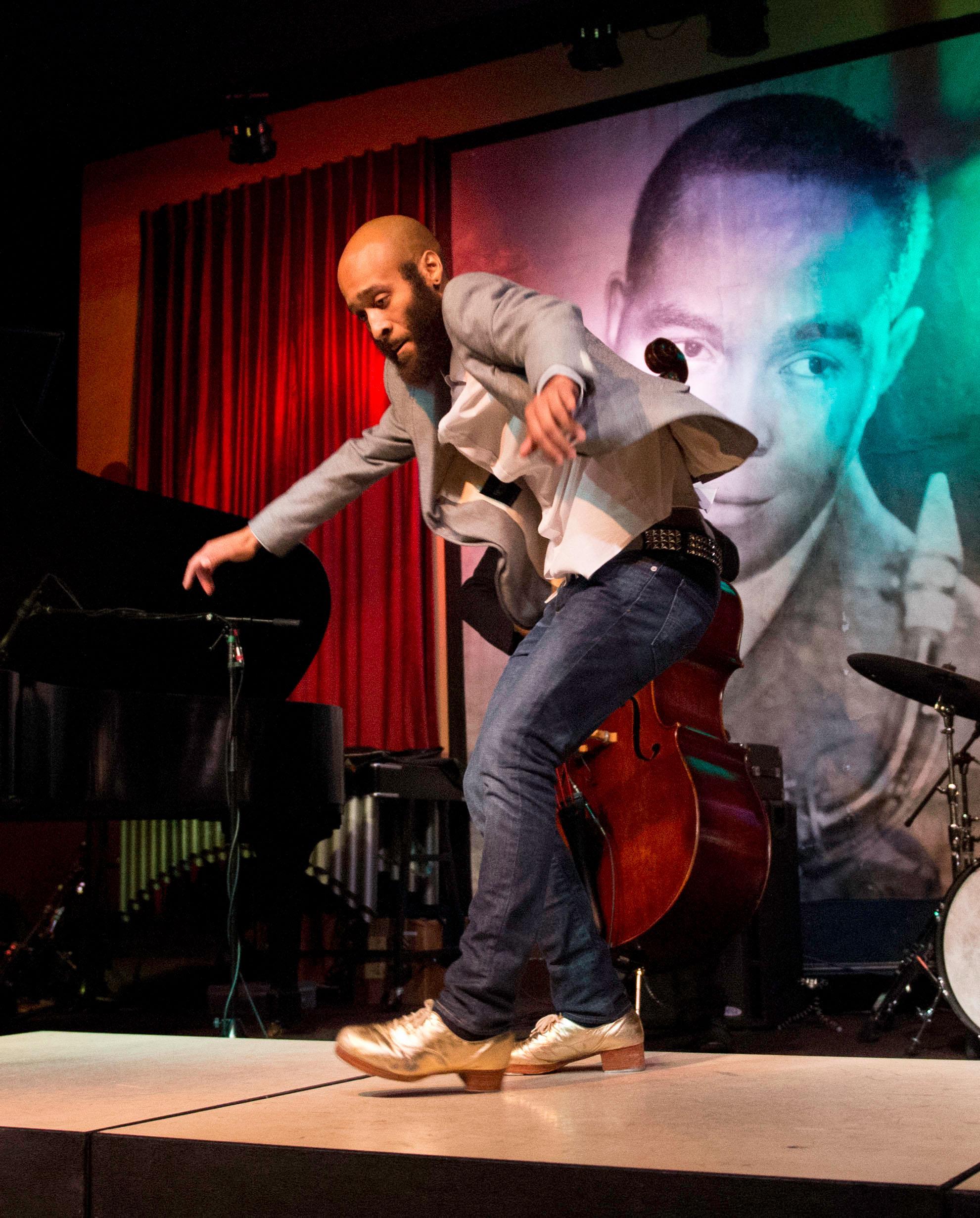 About
15TH ANNIVERSARY BENEFIT CONCERT
YOUTH TAP ENSEMBLE
WED, JUL 20
Future tap talents from across the country—Gene Medler's North Carolina Youth Tap Ensemble, Melba Ayco's Northwest Tap Exchange, and Shelley Hoselton's Footprints Tap Ensemble—showcase their best moves in this opening program of Rhythm World, Chicago's prized citywide festival. Singer-tapper-choreographer extraordinaire Maurice Hines makes a rare appearance to receive the JUBA! Award.
Purchase tickets for the benefit concert.
JUMAANE TAYLOR AND M.A.D.D. RHYTHMS
THU, JUL 21 & SAT, JUL 23
Headlining two nights, Jumaane Taylor and M.A.D.D. Rhythms perform Supreme Love to the beats of Afrika Bambaataa's Universal Zulu Nation and the eternal music of John Coltrane, played live by soprano saxophonist Rajiv Halim and his quartet. The opening feature is CHRP's resident ensemble BAM, performing a reprise of Prisms by Lane Alexander, and new works by BAM ensemble members Marty Bronson and Zada Cheeks.
FRI, JUL 22
In a one-night-only engagement, Groundhog expands the musical and social exchange of tap in a multigenerational ensemble work originally created as a solo. His exploration of historical hoofer Earl "Groundhog" Basie and other historical figures is ingeniously paired with Linda Sohl Ellison whose performance marks her company's 35th season and is accompanied by Monti Ellison and the Eric Hochberg Trio.
Running time (each): approximately 2 hours, with one intermission
Image