MCA Live: Flutronix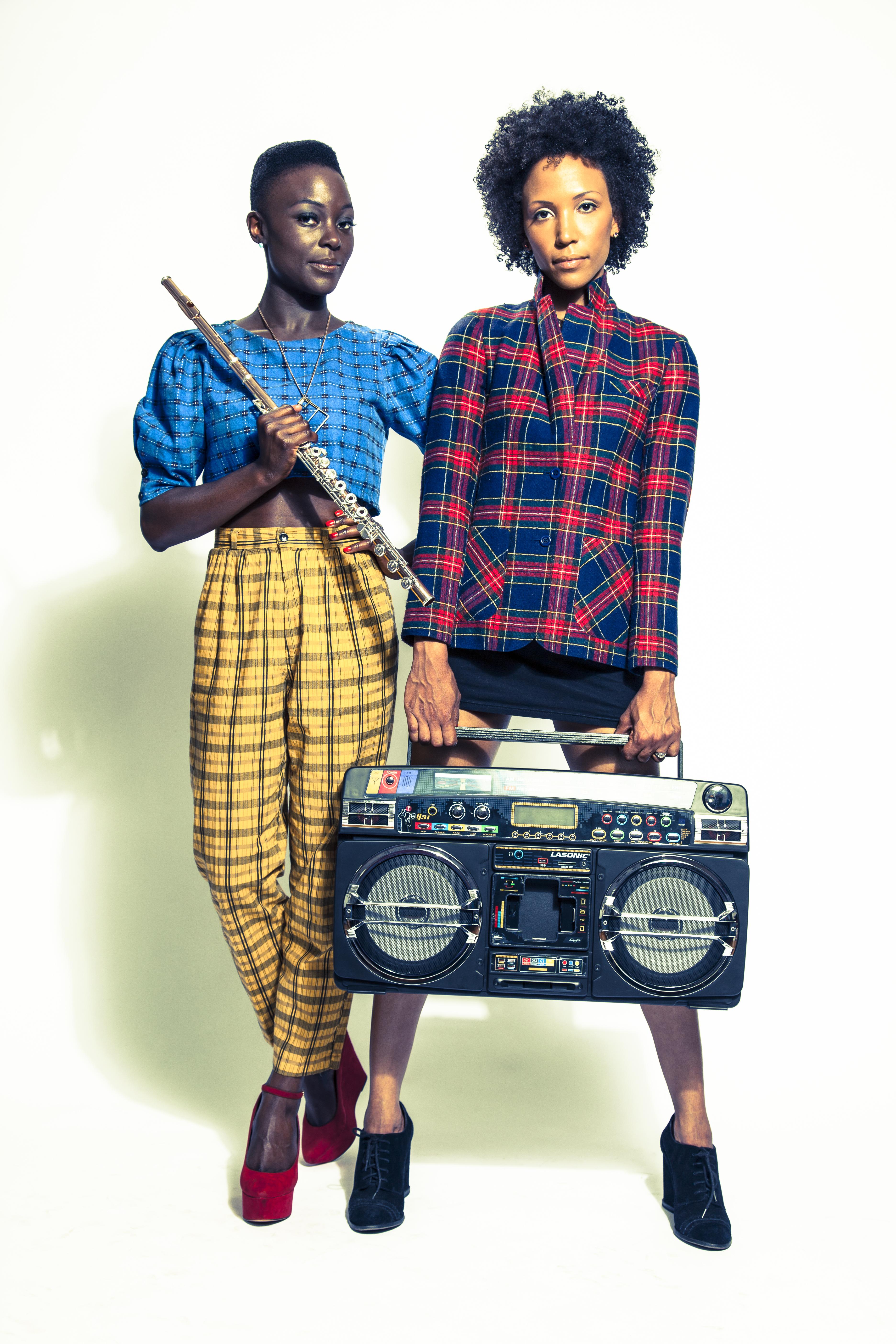 About
Nathalie Joachim and Allison Loggins-Hull form the critically acclaimed urban art pop ensemble Flutronix, best described as "a unique blend of classical music, hip-hop, electronic programming and soulful vocals reminiscent of neo-R&B stars like Erykah Badu" (The Wall Street Journal). Presented in association with the eighth blackbird Residency.
This program takes place in the third-floor galleries.
About the Artists
Flutronix is Nathalie Joachim and Allison Loggins-Hull, two blazing young flutists who are "redefining the flute and modernizing its sound by hauling
it squarely into the world of popular music."
—MTV Iggy
Both trained as classical flutists, Nathalie Joachim and Allison Loggins-Hull eventually crossed paths as young artists living in the neighborhood of Crown Heights, Brooklyn. Upon meeting, Joachim and Loggins-Hull found that they share an extensive love for music, including work by Hubert Laws to Portishead and everyone in-between. Influenced by these diverse sounds, the duo was inspired to create a signature voice.
Flutronix's work as performers, producers, and composers has led to collaborations with an impressive range of artists and ensembles, including legendary hip-hop producer Ski Beatz, electronic-music sensation Dan Deacon, the International Contemporary Ensemble, and more. The duo has been featured in the leading Japanese fashion magazine FUDGE, as well as on television segments on Telemundo, BK Live, The Daily Buzz, Arise TV, and an internationally broadcast ESPN Super Bowl commercial. In addition, Flutronix music has been broadcast on NPR, WNYC, WQXR, Q2, J-Wave, Tokyo FM, FM Yokohama, and other popular, international radio stations. Recently named official Burkart Flutes & Piccolos artists, Flutronix regularly appears on stages throughout the United States and Japan, where they are signed to Village Again Records. Their performance highlights include concerts at the Brooklyn Museum, the Lincoln Center's David Rubenstein Atrium, WNYC's Greene Space, the Virginia Arts Festival, and the National Flute Association Conventions, among others. The duo is regularly sought after as clinicians and educators and has presented and lectured at the Juilliard School, the New England Conservatory, the University of Michigan, the New York Flute Club, the Atlanta Flute Club, the Oklahoma Flute Society, and at other institutions across the country.