MCA Live: Petits Artéfacts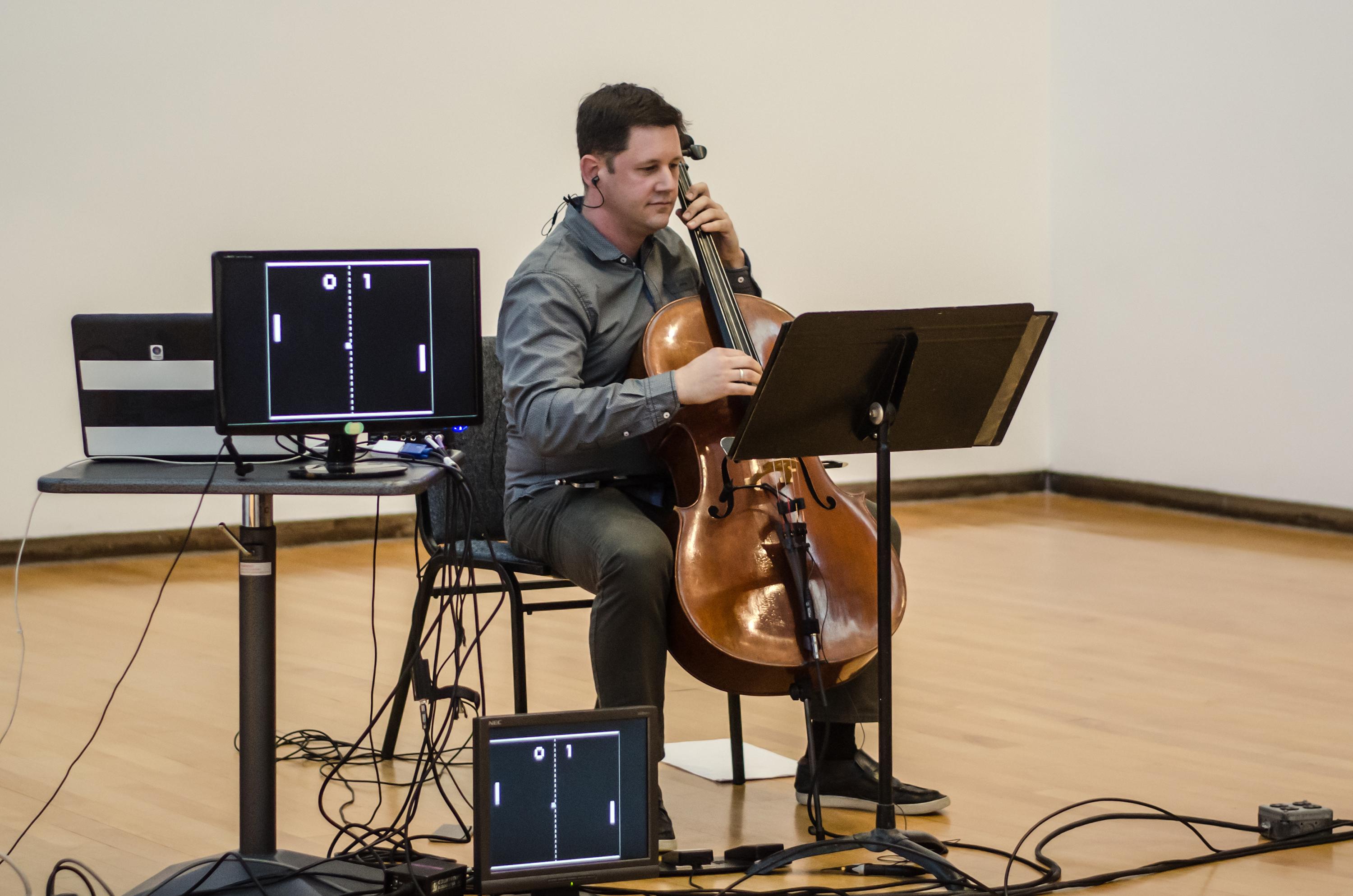 event description
Cellist Nicholas Photinos of new music ensemble eighth blackbird performs Florent Ghys's Petits Artéfacts, a piece in six short movements that explores the relations between a solo cello and found videos. The videos are mostly taken from the Prelinger archives and include an Iranian weather forecast; images of dandelions; the first video game, "Pong"; French cooking; and random photos from family vacations.
Petits Artéfacts was commissioned by Nicholas Photinos and premiered at the Bang on a Can summer festival at MassMoCa in July 2015.
This program is presented in association with the eighth blackbird Residency and takes place in the fourth-floor lobby.
About the Artist
Nicholas Photinos is a founding member of Grammy Award–winning chamber music ensemble eighth blackbird, now in it's 15th season. He teaches at the University of Richmond and the University of Chicago, and has taught at the Bang on a Can Summer Festival since 2007. As a cellist, Photinos has performed as a member of the Cabrillo Festival Orchestra and Canton and Columbus Symphony Orchestras; he has toured with Björk as part of the Icelandic String Octet; and has performed with jazz artists, including violinist Zach Brock and singer Grazyna Auguscik, among others. Photinos is a graduate of Northwestern University, the Cincinnati College-Conservatory of Music, and the Oberlin Conservatory of Music. He has recorded for such labels as Nonesuch, Cedille, and Naxos.