MCA Studio: Sonnenzimmer, Dubbing Stills
Announcement
Tuesdays are always FREE for Illinois residents.
Images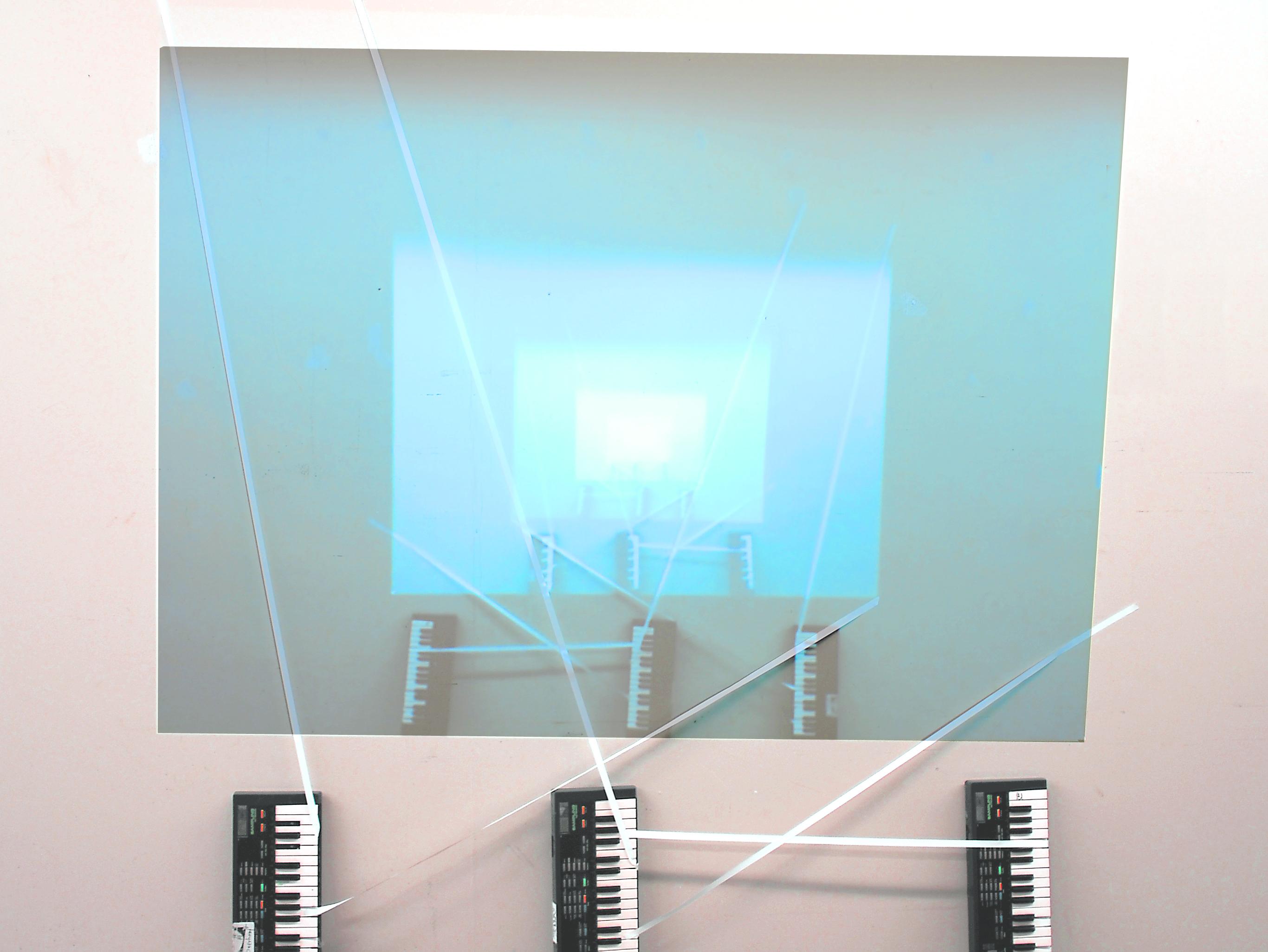 event description
For this special performance, Nick Butcher and Nadine Nakanishi of Sonnenzimmer, the Chicago-based graphic arts studio, find themselves in a new terrain: Dubbing Stills, a series of performative images, couples their exploratory graphic practice with improvised electronic music. Created in real time, line, timbre, and action merge to form an ephemeral viewing and listening experience. In addition to the performance, Sonnenzimmer provide the audience with a takeaway poster, condensing the fleeting nature of the performance into a static moment—an editioned still.
About the Artists
Sonnenzimmer, which began as Nick Butcher's and Nadine Nakanishi's shared painting studio in 2006, has morphed into a idiosyncratic graphic arts practice that merges performance, printmaking, and design. Their work spans commissioned projects and their own publications, exhibitions, and performances. The duo has exhibited widely, with recent shows at Texas State University (2015), the Center for Book and Paper Arts, Chicago (2014), and the Minneapolis College of Design (2013). Upcoming projects include installations at The Arts Club of Chicago and the MCA as well as an exhibition at Vebikus Kunsthalle Schaffhausen, Switzerland.