Images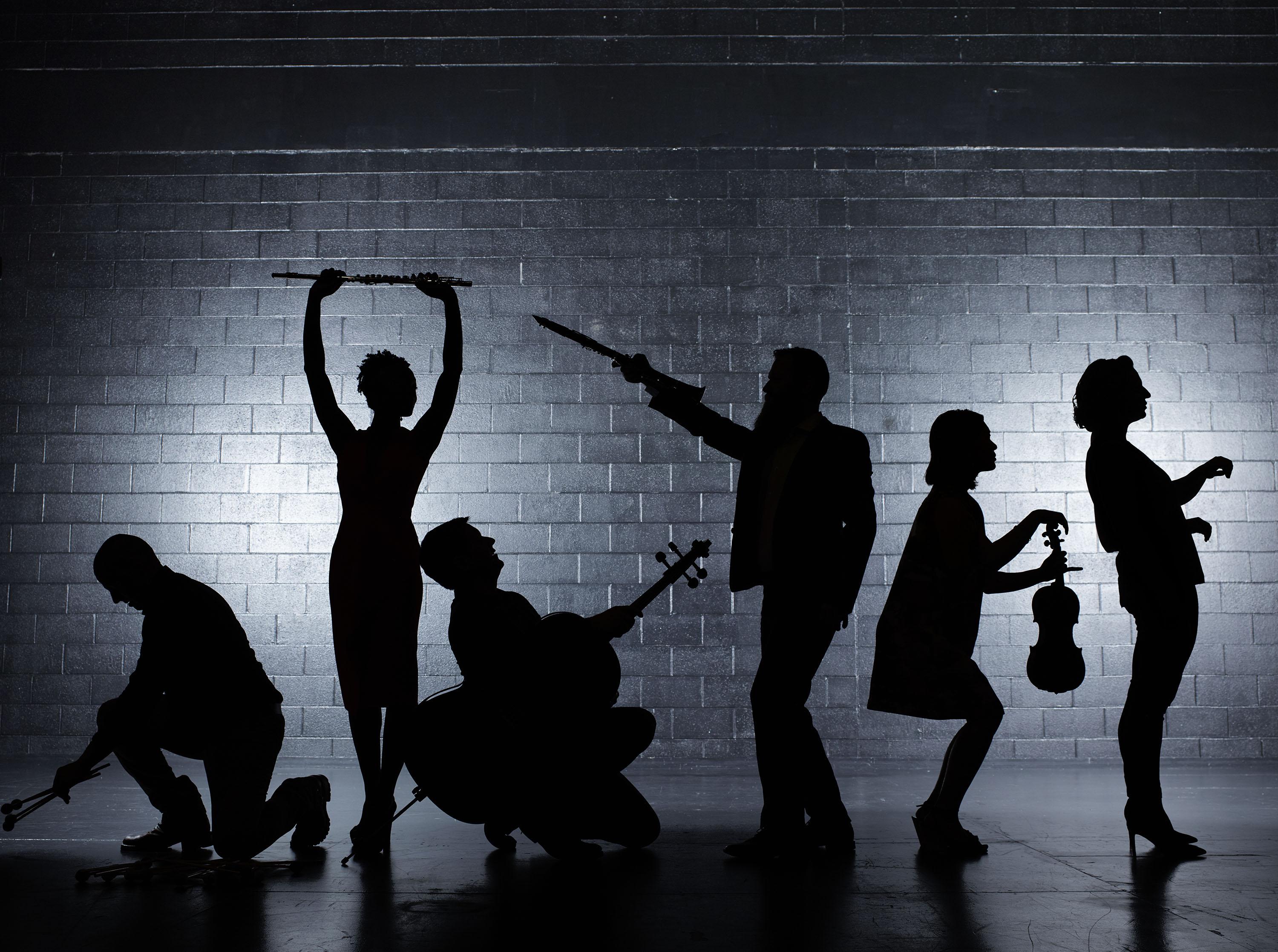 event description
Composer Dan Trueman, vocalist Iarla Ó Lionáird, and chamber ensemble eighth blackbird lead a performative workshop around their new work Olagon. Presented as part of the eighth blackbird residency.
In the legendary Irish tale, Táin Bó Cúailnge, two brothers, Cuchulainn and Ferdia, are forced to battle one another for three days. Cuchulainn slays Ferdia, and lets loose a powerful, guttural, mournful cry, the cry known as "olagón." The rich and conflicted notion of "olagón" is the starting point for a new hour-long concert work, created by Trueman, Pulitzer Prize–winning poet Paul Muldoon, Ó Lionáird, and eighth blackbird.
About the Artists
Dan Trueman is a composer, fiddler, and electronic musician. His current projects include a double-quartet for So Percussion and the JACK Quartet, commissioned by the Barlow Foundation; Olagón—an evening-length work in collaboration with singer Iarla Ó Lionáird, poet Paul Muldoon, and eighth blackbird; the Prepared Digital Piano project; a collaborative dance project with choreographer Rebecca Lazier and scientist Naomi Leonard; ongoing collaborations with Irish fiddler Caoimhín Ó Raghallaigh and guitarist Monica Mugan (Trollstilt). His recent albums with Adam Sliwinski (Nostalgic Synchronic), Ó Raghallaigh (Laghdú) and So Percussion (neither Anvil nor Pulley) have met with wide acclaim. Trueman's work has been recognized by fellowships, grants, commissions, and awards from the Guggenheim and MacArthur Foundations, the Barlow Endowment, the Fulbright Commission, the American Composers Forum, the American Council of Learned Societies, Meet the Composer, among others. He is professor of music and director of the Princeton Sound Kitchen at Princeton University, where he teaches counterpoint, electronic music, and composition.
Iarla Ó Lionaird has carved a long and unique career in music both in Ireland and internationally. From his iconic early recording of the vision song "Aisling Gheal" as a young boy to his ground breaking recordings with Dublin's Crash Ensemble and Donnacha Dennehy, he has shown a breadth of artistic ambition that sets him apart in the Irish Music fraternity. He has worked with a stellar cast of composers internationally including Nico Muhly, Gavin Bryars, Dan Trueman, and David Lang, and he has performed and recorded with such luminaries as Peter Gabriel, Robert Plant, Nick Cave, and Sinead O'Connor. His unique singing style has carried him to stages and concert halls all over the world, from Carnegie Hall to the Sydney Opera House and beyond. His voice has graced the silver screen also, with film credits that include The Gangs of New York, Hotel Rwanda, and most recently as featured vocalist in the film Calvary and Brooklyn. He is the vocalist with the critically acclaimed Irish /American band The Gloaming.
eighth blackbird combines the finesse of a string quartet, the energy of a rock band, and the audacity of a storefront theater company. The Chicago-based, three-time Grammy-winning musicians tour nationally and internationally and have been consistently presented in recent years by MCA Stage. They are the MCA's artists in residence for the 2015–16 season, offering visitors access to ongoing rehearsals, visual displays, discussions, concerts, and more.