MCA Studio: Eighth Blackbird, Hand Eye
Image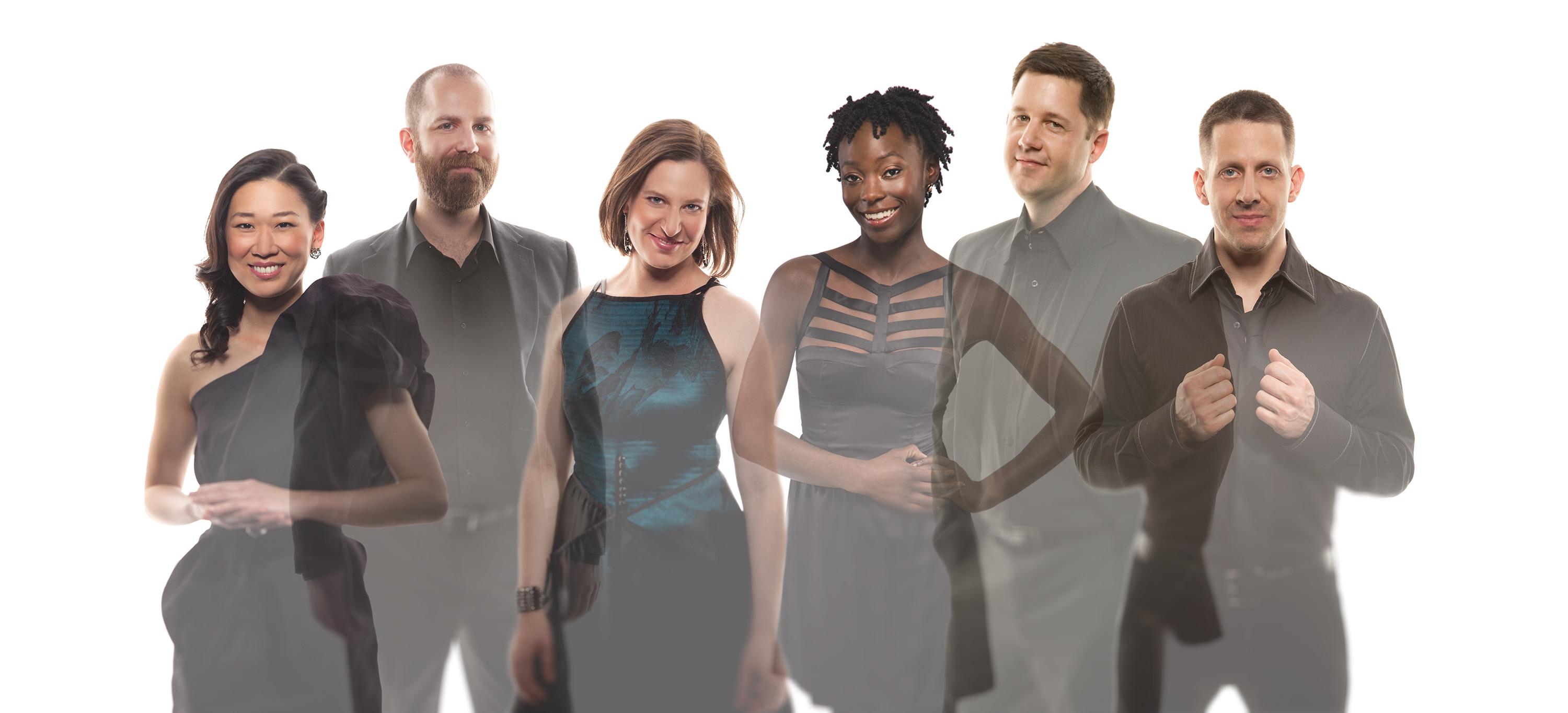 MCA Stage New Works Initiative
In the middle of their residency at the MCA, Eighth Blackbird offers a work-in-progress showing of their upcoming performance Hand Eye.
Hand Eye connects the expressive powers of two dynamic groups in one vibrant project. The six members of new-music group Eighth Blackbird are paired with Sleeping Giant, a collective of six remarkable composers. Each composer wrote a different section of the piece, composing it in reference to a different visual artwork, and each section of the piece highlights one musician of Eighth Blackbird. The entire evening is saturated in projections by CandyStations, who has designed and performed live concert visuals for Sufjan Stevens, Bright Eyes, St. Vincent, Wilco, Calexico, ETHEL, and others.
Hand Eye premieres January 23–24, 2016, at MCA Stage.
About the Artists
Eighth Blackbird combines the finesse of a string quartet, the energy of a rock band, and the audacity of a storefront theater company. The Chicago-based, three-time Grammy-winning musicians tour nationally and internationally and have been consistently presented in recent years by MCA Stage. They are the MCA's artists-in-residence for the 2015–16 season, offering visitors access to ongoing rehearsals, visual displays, discussions, concerts, and more.
Sleeping Giant is a Brooklyn-based collective of six young American composers: Timo Andres, Andrew Norman, Jacob Cooper, Christopher Cerrone, Robert Honstein, and Ted Hearne. The Sleeping Giant composers embrace diverse musical approaches, from the rambunctious energy of Andrew Norman to the fragile lyricism of Chris Cerrone, from the flickering virtuosity of Timo Andres to the driven tunes of Ted Hearne, and from the atmospheric beauty of Jacob Cooper to the minimalist strength of Rob Honstein.
CandyStations, aka Deborah Johnson, is a Brooklyn-based, multidisciplinary artist specializing in show design and performance visuals. CandyStations embraces the collaborative nature of production, reaching out to a diverse network of set and lighting designers, programmers, and fabricators to contribute their unique skills to create incomparable, transcendent shows.
Funding
Lead support for the Eighth Blackbird residency is provided by Helen and Sam Zell. Additional generous support is provided by Anne Kaplan.