MCA Screen: Alexis Gideon, The Crumbling
Image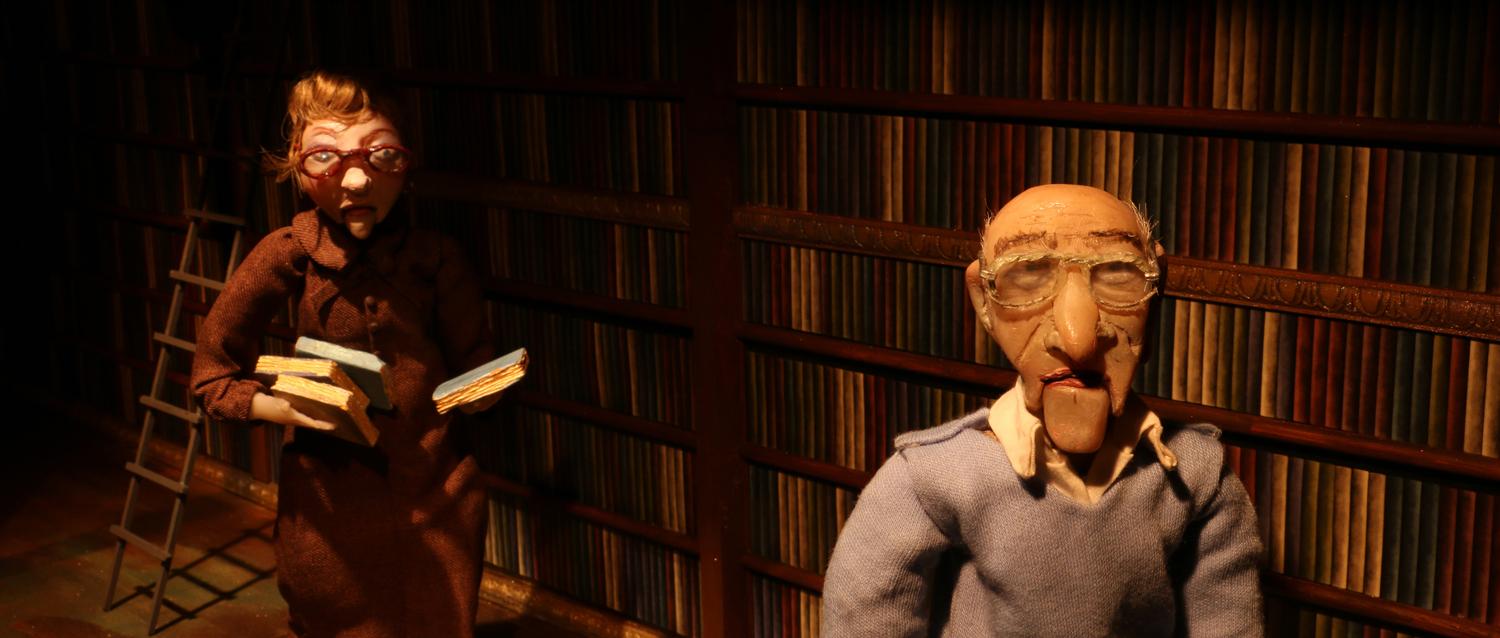 About
The Crumbling is a 21-minute stop-motion animated video opera by artist Alexis Gideon. Set in a dreamlike mythic town, the film follows the trials of an apprentice librarian as she tries to save her city from crumbling down around her.
The work uses a modern and innovative form to explore the importance of word and symbol in a decaying culture, as well as the marginalization and persecution of people based on heritage, gender, race, or belief, and all that is lost in such persecution.
During the screenings, the film is accompanied by a live musical performance by Gideon. The music mirrors the action exactly, and the animated characters' mouths are perfectly in sync with the sung lyrics.
About the Artist
Alexis Gideon is a New York–based visual artist, composer, and performer. He is best known for his innovative animated video operas. The pieces explore themes varying from traditional folklore to esoteric philosophies through modern multimedia techniques, rich musical compositions, and an epic ballad story structure. All dialogue and narration are expressed through lyrics and music that are performed live by Gideon alongside the projected video. The musical score is composed by the artist himself and serves as the backbone of the work. Gideon has been awarded an artist-in-residence grant by the Investing in Professional Artists Program, a partnership of the Pittsburgh Foundation and the Heinz Endowments, to complete his latest video opera The Crumbling at the New Hazlett Theater. He has also been awarded two project grants from the Regional Arts and Culture Council of Oregon. His collaborative project with Oudeis (France) was funded by the European Union (FEDER), The Languedoc-Roussillon Regional Council, Languedoc-Rousillon DRAC, and The Gard Council.