Ayako Kato/Art Union Humanscape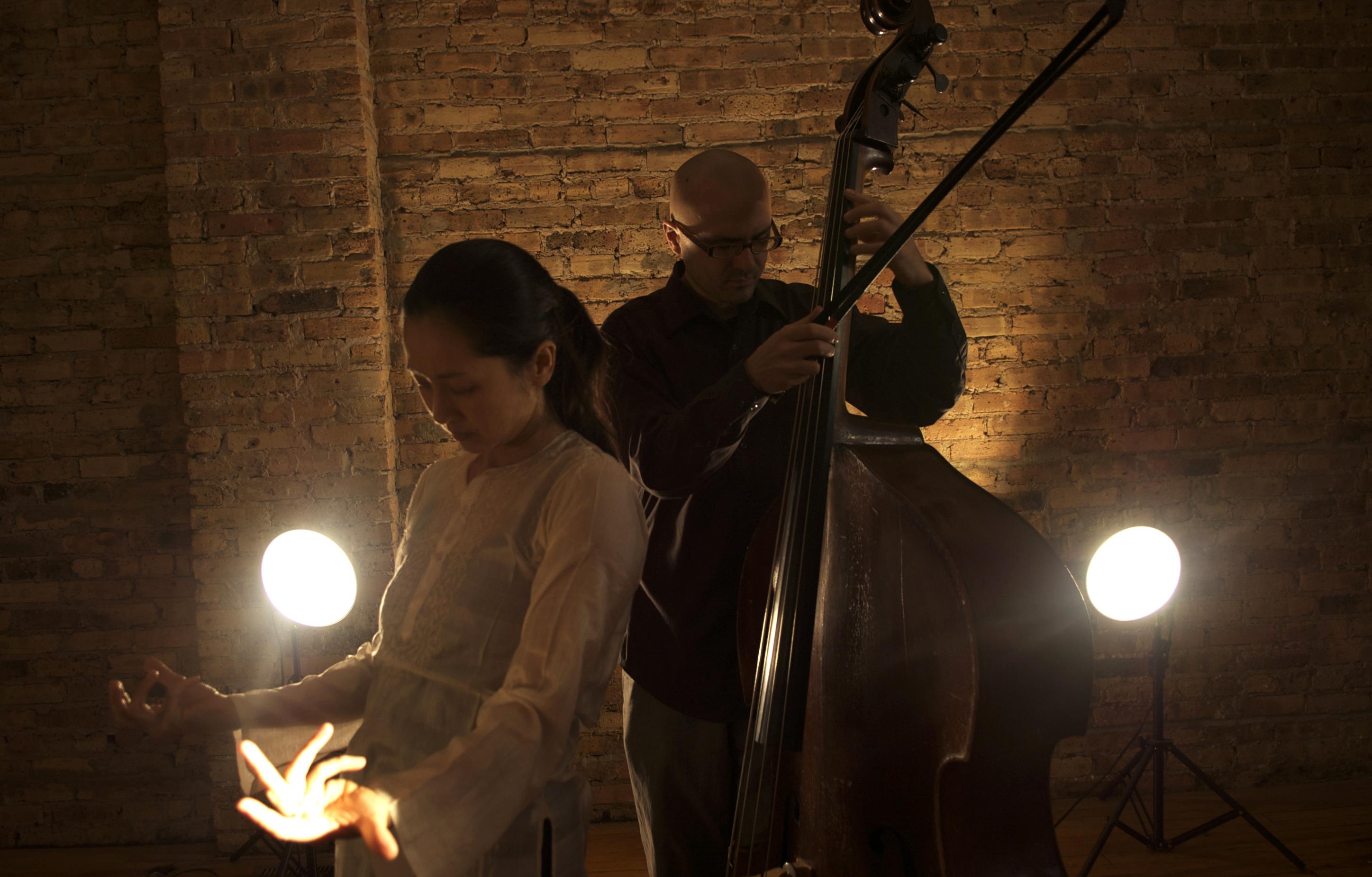 About
Dancer/choreographer Ayako Kato and bassist/composer Jason Roebke of Art Union Humanscape (AUH) perform a duet that explores the full spectrum of sound and movement work through the multiple layers of free jazz and Kato's experimental choreography.
About the Artists
AUH was established in 1998 by Ayako Kato with Jason Roebke. Their extensive performance history throughout the United States, Japan, and Europe includes more than 120 music and dance duets as well as extended collaborations with other musicians and dancers and, more recently, dance installation projects. Their expanded version, AUH++, made its debut performance as part of the 2010 Chicago Jazz Festival.
Ayako Kato is a dancer and choreographer from Yokohama, Japan. She trained in butoh with master Kazuo Ohno and classical ballet in Japan, as well as tai chi, Noh theater dance, and modern dance upon moving to the US. Kato has been honored with Best of Dance 2014 by the Chicago Tribune, a Chicago-Lucerne Art Residency, and a Chicago Dancemakers Forum Lab Artist Award, as well as funding from the Richard H. Driehaus Foundation, the Japan Foundation, the Puffin Foundation, the Illinois Arts Council, and the City of Chicago. Since 2010, Kato has been an artist in resident at Hamlin Park Fieldhouse Theater as part of Chicago Moving Company's Dance Shelter Program.
Jason Roebke composes music for two ensembles, the Jason Roebke Combination and the Jason Roebke Octet. Solo performance and a duo with dancer Ayako Kato are also at the forefront of his creative activities. His playing is intensely physical, audacious, and sparse. He is a member of the Jeb Bishop Trio, Jason Adasiewicz Rolldown, Jason Stein's Locksmith Isidore, Mike Reed's People, Places & Things, and Jorrit Dijkstra's Flatlands Collective & Pillow Circles. Roebke studied privately with saxophonist and composer Roscoe Mitchell as well as legendary double bass pedagogue Stuart Sankey. In 2009, he was awarded the Fellowship in Music Composition from the Illinois Arts Council. Roebke tours widely in the US and Europe.