Tuesdays on the Terrace Tatsu Aoki's Miyumi Project
About
Enjoy an evening of free music on the MCA's Anne and John Kern Terrace and sculpture garden with our annual summer performance series highlighting artists from Chicago's internationally renowned jazz community.
Tatsu Aoki is a prolific artist, composer, musician, and educator, as well as a consummate bassist and Shamisen Lute player. Based in Chicago, Aoki is one of the most recorded artists in the Chicago music scene and works in a wide range of musical genres—from jazz to traditional Japanese music. He has produced and appeared in more than 90 recording projects and over 30 experimental films, and performs both nationally and internationally.
The Miyumi Project—now in its 20th year—is one of the longest standing amalgams of Chicago avant-garde jazz and Japanese traditional music. A collaboration between African American and Asian American jazz artists, the project explores a nexus of past and present cultures. The Miyumi Project features Tatsu Aoiki, Mwata Bowden, Edward Wilkerson, Jaime Kempers, Kioto, and Coco Elysses.
Hosted by Al Carter-Bey, WHPK 88.5 FM, University of Chicago.
Images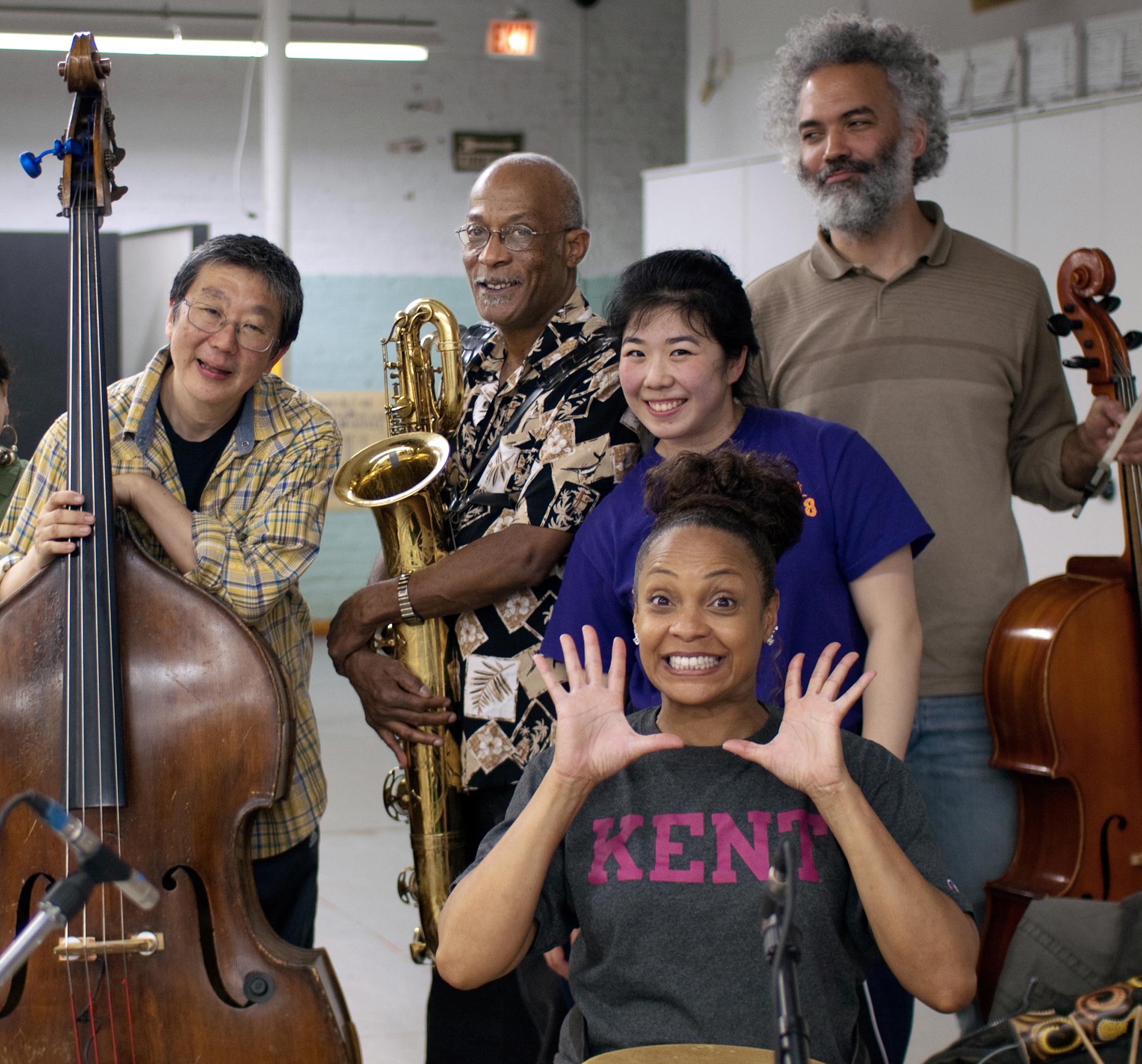 ---
Join us for free live jazz concerts every Tuesday, June 2–September 29, 2015, 5:30–8 pm.
Dine on our terrace and enjoy a buffet, which features a changing menu of themed dishes using fresh, locally grown produce from the MCA Farmers' Market. Reserve a table by calling 312-397-3805. The buffet is $26 per person.
For a more impromptu evening, open seating is available on our terrace or bring a blanket to relax on the garden lawn. Hamburgers, house-made sausages, and a variety of freshly made salads may be purchased from our outdoor grill along with cold beverages, wine, and seasonal cocktails from the bar on the lower terrace.
Sorry, outside food and beverages are not allowed.
In case of rain, the event takes place inside the MCA Café.
WDCB 90.9 is the Media Sponsor of Tuesdays on the Terrace.