Tuesdays on the Terrace Douglas R. Ewart, Quasar
About
Enjoy an evening of free music on the MCA's Anne and John Kern terrace and sculpture garden with our annual summer performance series highlighting artists from Chicago's internationally renowned jazz community.
Perhaps best known as a composer, improviser, sculptor, and maker of masks and instruments, Douglas R. Ewart is also an educator, lecturer, arts organization consultant, and all around visionary. Using a diverse range of media, Ewart weaves his remarkably broad talents into a single sensibility that encourages and celebrates the wholeness of individuals in culturally active communities. Each performance or production by Ewart reflects time-tested structures while also incorporating his most immediate experiences of America and the world, and taps into his many creative engagements with collaborators.
The Quasar performances features Ann Ward (voice, shekere, piano), Edward Wilkerson (reeds, percussion, didgeridoo), Darius Savage (bass), Dushun Mosley (drums), and Douglas R. Ewart (reeds, percussion, didgeridoo).
Hosted by Al Carter-Bey, WHPK 88.5 FM, University of Chicago.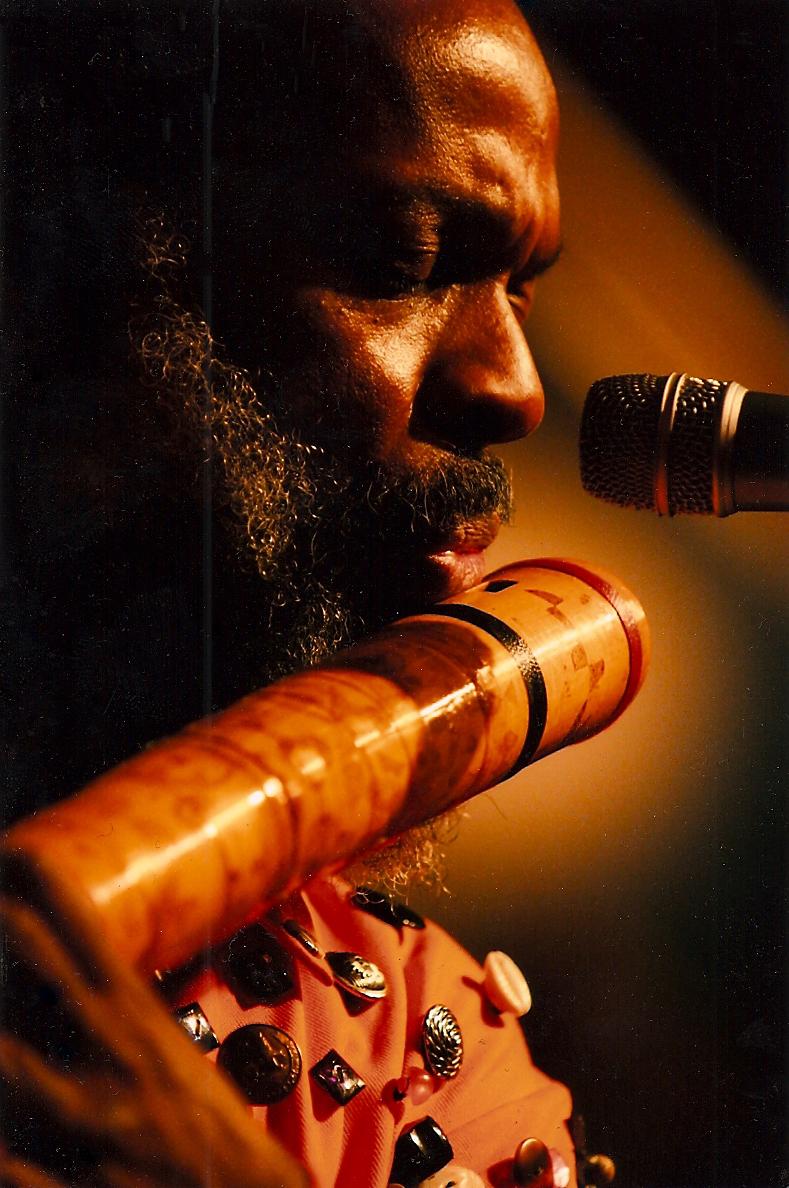 ---
Join us for free live jazz concerts every Tuesday, June 2–September 29, 2015, 5:30–8 pm.
Dine on our terrace and enjoy a buffet, which features a changing menu of themed dishes using fresh, locally grown produce from the MCA Farmers' Market. Reserve a table by calling 312-397-3805. The buffet is $26 per person.
For a more impromptu evening, open seating is available on our terrace or bring a blanket to relax on the garden lawn. Hamburgers, house-made sausages, and a variety of freshly made salads may be purchased from our outdoor grill along with cold beverages, wine, and seasonal cocktails from the bar on the lower terrace.
Sorry, outside food and beverages are not allowed.
In case of rain, the event takes place inside the MCA Café.
WDCB 90.9 is the Media Sponsor of Tuesdays on the Terrace.