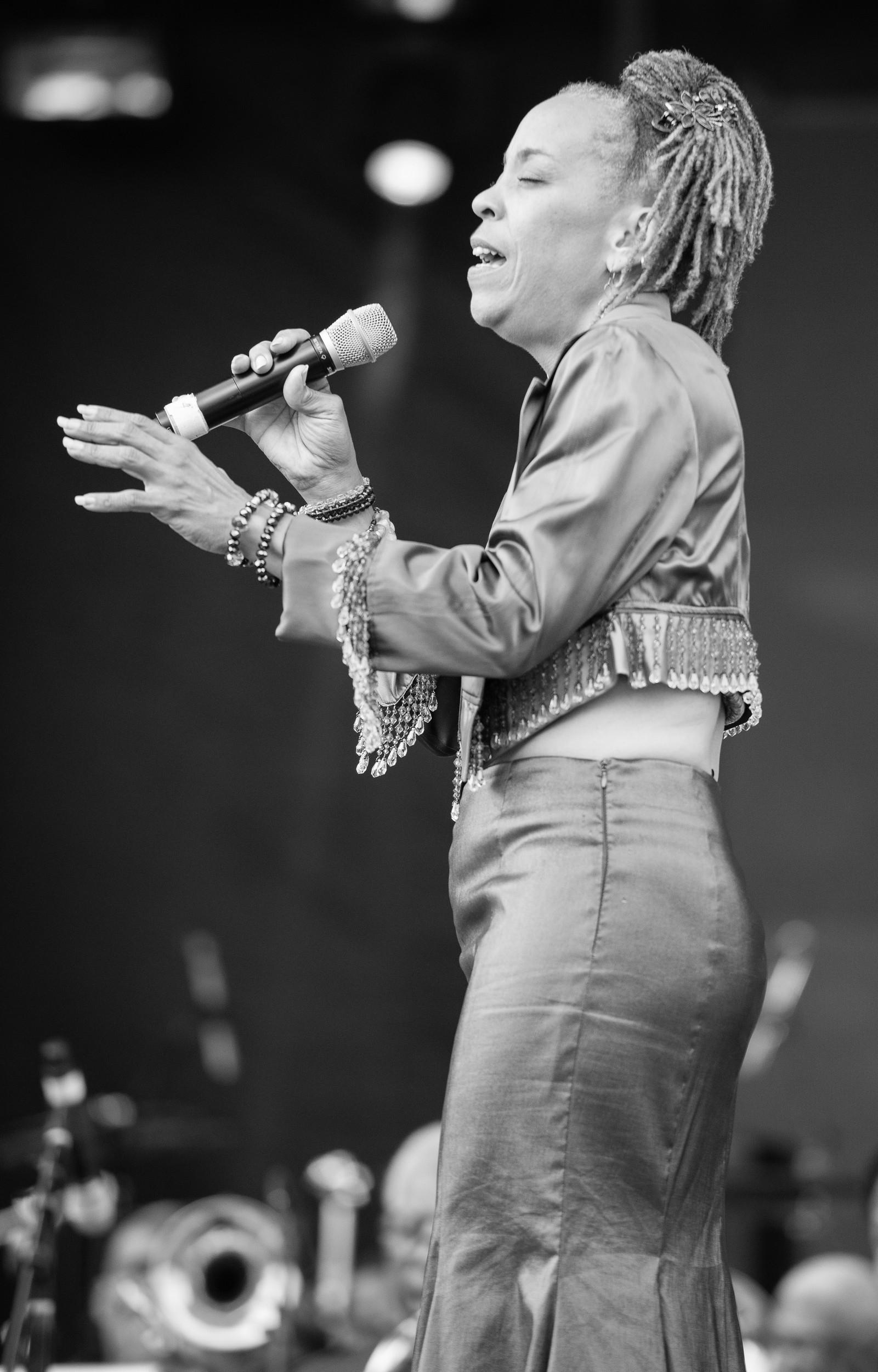 Tuesdays on the Terrace Maggie Brown
Enjoy an evening of free music on the MCA's Anne and John Kern Terrace and sculpture garden with our annual summer performance series highlighting artists from Chicago's renowned jazz community.
About
Maggie Brown is a tremendously talented singer and performer who uses her gift to not only entertain but also to educate. As the daughter of the late Oscar Brown Jr., a world renowned composer, social activist, and legendary giant in the jazz music scene, Maggie Brown inherited his artistic integrity. For 19 years, the songstress has nationally toured her one-woman show, LEGACY: Our Wealth of Music, which follows the history and evolution of African American music and covers a wide range of musical forms.
Hosted by Al Carter-Bey, WHPK 88.5 FM, University of Chicago.
Join us for free live jazz concerts every Tuesday, June 2–September 29, 2015, 5:30 pm–8 pm.
Dine on our terrace and enjoy a buffet, which features a changing menu of themed dishes using fresh, locally grown produce from the MCA Farmers' Market. Reserve a table by calling 312.397.3805. The buffet is $26 per person.
For a more impromptu evening, open seating is available on our terrace or bring a blanket to relax on the garden lawn. Hamburgers, house-made sausages, and a variety of freshly made salads may be purchased from our outdoor grill along with cold beverages, wine, and seasonal cocktails from the bar on the lower terrace.
Sorry, outside food and beverages are not allowed.
In case of rain, the event takes place inside Puck's Café.