Renée Baker: Creative Music Summit
Sunyata: Towards Absolute Emptiness
Images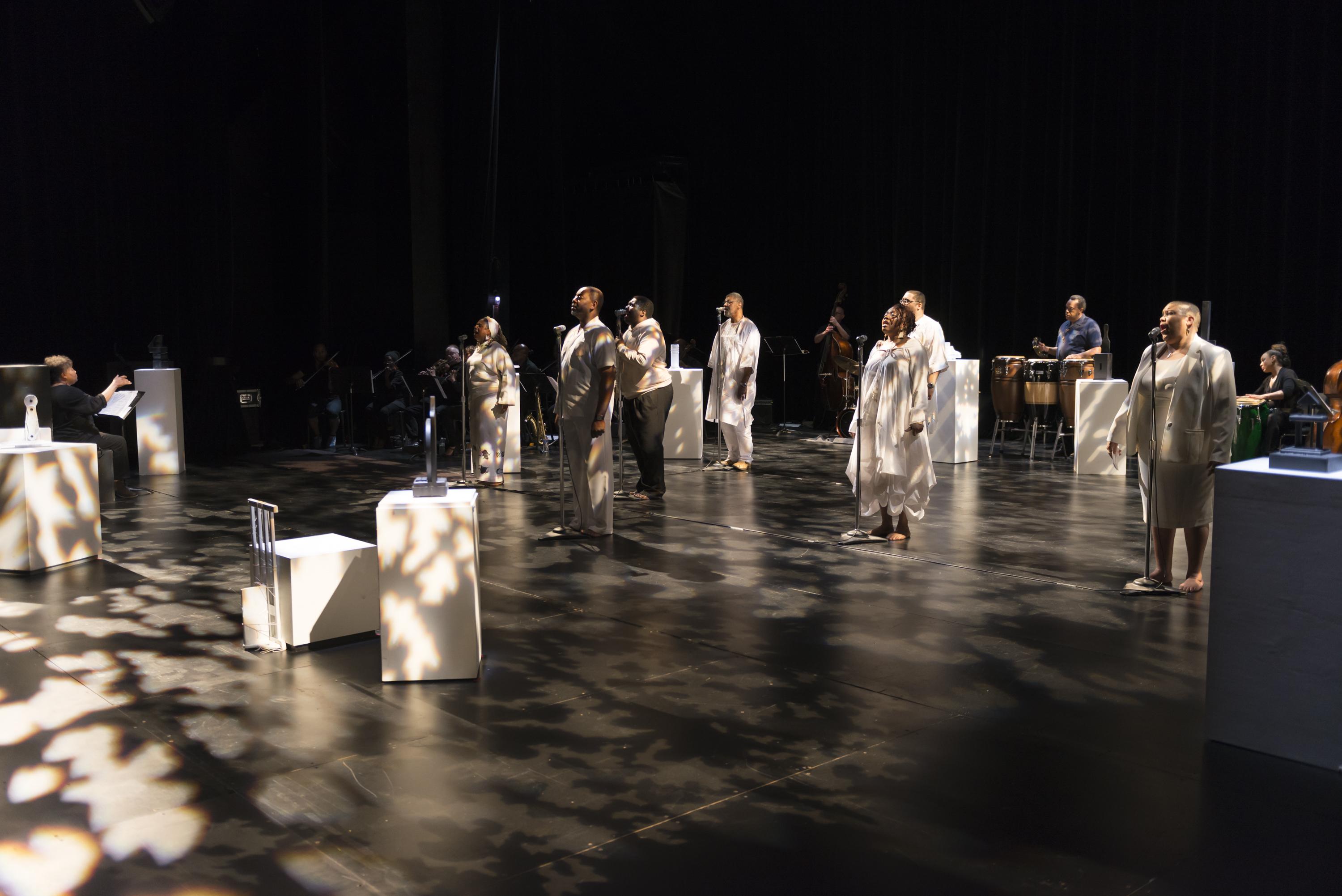 An uncommonly versatile player who seems to thrive in unusual settings

—Chicago Tribune
About
The spare, emotive Sunyata harks back to early Buddhist writings to push at the limits of today's creative music. Forward-thinking violinist/composer Renée Baker finds inspiration in the earliest Buddhist writings to reach Tibet, Padma Sambhava's Book of the Dead (The Bardo). Sambhava playfully hid his writings in unusual and remote locations, believing that people would recover them at a time when his spiritual messages would have the most beneficial impact. Baker engages his writings with the same belief.
For her first MCA commission, Baker entwines music, voice, and dance. The work, written while in residence in Vietnam, is a lush, energetic score for her own magnetic Chicago Modern Orchestra Project as well as seven deeply affecting vocalists: Dee Alexander, Ann Ward, Saalik Ziyad, and Taalib-din Ziyad, members of the Association for the Advancement of Creative Musicians; as well as Yoseph Henry, Rae Myra Hilliard, and gospel superstar Dwayne Lee. As they stand, clothed in luminescent fabric, the singers serve as a visually potent bridge between Sambhava's transcendent text and Baker's musical score. Joining the production are world-class musicians from the Bridge, a transatlantic network for Creative Music, including Jean-Luc Cappozzo (trumpet, flugelhorn), Douglas R. Ewart (woodwinds), Joëlle Léandre (double bass), Bernard Santacruz (double bass), and Michael Zerang (drums, percussion).
Sunyata: Towards Absolute Emptiness is presented as part of MCA's Creative Music Summit in recognition of creative musicians/composers, and in conjunction with the 50th anniversary celebrations of the Association for the Advancement of Creative Musicians (AACM), This year Creative Music Summit features Baker and Nicole Mitchell in two distinctive concerts which journey through the multiple dimensions of inner and outer spaces.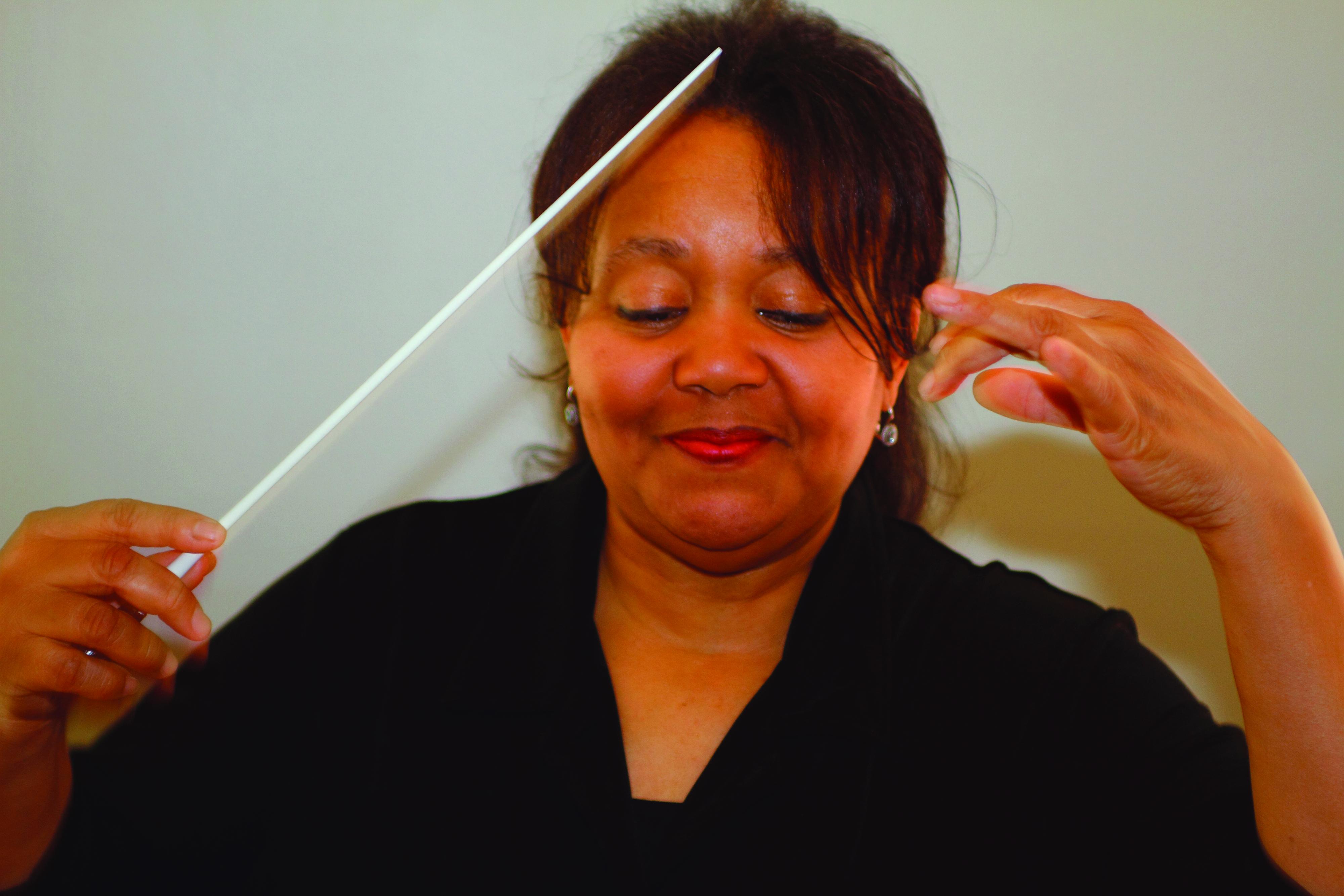 Artists Up Close
MCA SCREEN: CREATIVE MUSIC SUMMIT
SUN, APR 26, 1–6:30 PM
Renée Baker, Nicole Mitchell, and others discuss the intersections among music, media, and social practice and their convergence as part of larger social progress movements. Following the conversation, filmmaker and visual artist Ulysses Jenkins and historian Jacqueline Stewart cocurate films from the archives of Black Cinema House.
About the Artist
A composer, conductor, ensemble leader, violinist, and violist, Renée Baker composes and performs across cultural boundaries. A member of the Association for the Advancement of Creative Musicians, she has founded or led 13 contemporary music projects, including the Chicago Modern Orchestra Project, FAQtet, Mantra Blue Free Orchestra, and Red Chai. Her work as a collaborator is equally as diverse: she has performed with Nicole Mitchell's Black Earth Strings and Black Earth Ensemble, the Chicago Jazz Orchestra, the David Boykin Expanse, and Orbert Davis. The Chicago Sinfonietta premiered her first two symphonic works, Sundown's Promise, which featured taiko drumming, and her work for orchestra and six jazz soloists. In 2010, her piece Brass Epiphany premiered at MCA Stage as part of ACCM's 45th anniversary. Visit her website for more information.