MCA Live: Avery R. Young, race | music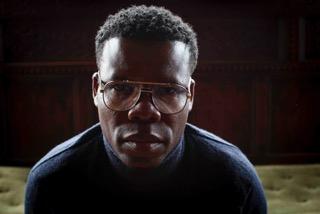 About
Examining the consumption of Black American music in both of its capacities as commodity and culture, multidisciplinary artist Avery R. Young investigates the role race has played in the creating and presentation of this great American export. Referencing this music—from the work song of the slave to the recolonization of modern day hip-hop—this instructive lecture-style performance combines song, storytelling, and digital and visual art forms.
Young's performance is presented as part of the exhibition Chicago Works: Faheem Majeed. Majeed embarks on a series of new collaborations that take the form of public programs presented throughout the run of his exhibition. An integral part of his artist practice, these programs contribute to Majeed's interest in questioning the role of institutions in community structures, and civic responsibility more broadly. As host of these events, Majeed invites participants to join him in exploring how dialogue, exchange, and visibility contribute to greater recognition and plurality in society.
About the Artist
Best known as a poet, songwriter, and performer, Avery R. Young is also an award-winning teaching artist who mentors youths in the craft of creative writing and theater. He has been a 2012 3Arts Teacher Artist, a 2012–13 Public Life Artist-In-Residence at University of Chicago, and a Cave Canem Fellow, and has written curriculum for Columbia College Chicago, Young Leeds Authors, True Star magazine, and Chicago Public Schools Art Integration Department. Young's essays on HIV awareness, misogyny and sexism in arts and media, educational reform, and workplace art integration have been published in AIMPrint, The Teaching Artist Journal and swaggerzine. young has performed in the Hip Hop Theatre Festival, Lollapalooza, and WordStock and has appeared on BET, MTV, ABC, and WGN's Morning News.