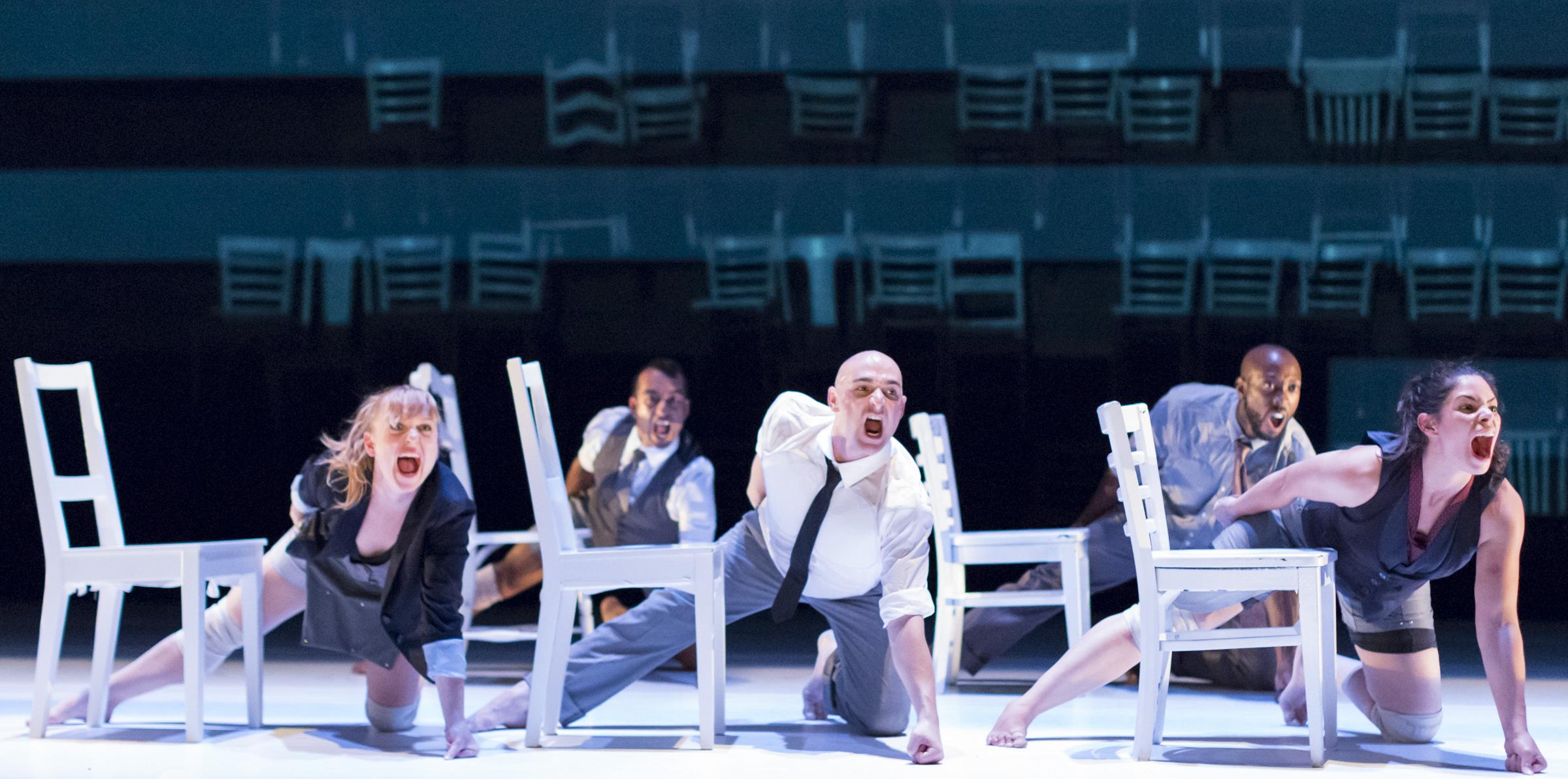 The Seldoms Power Goes
Power is where power goes.

—Lyndon Baines Johnson
About the Performance
Our bodies' relationship to power infuses our language. We have an "appetite" for power. We "hunger" and "thirst" for it. We "chase" power. For her sumptuous new dance theater work, choreographer Carrie Hanson invited playwright Stuart Flack to collaborate with her dynamo dancers and design team—a first for The Seldoms—to take these linguistic cues in order to investigate how we understand and deploy power.
President Lyndon Baines Johnson certainly hungered for power—and knew how to wield it. Reading Robert Caro's biographies of LBJ, inspired Hanson to create this work, recognizing that effective governance relies on successful performances—both public and private. Such displays of power established LBJ's political career and helped push forward transformative legislation such as the Civil Rights Act and the Medicare Bill. In Power Goes, Hanson uses the figure of LBJ as a lens to view power more broadly and to ask if the robust political might that LBJ embodied can even be possible in the United States today.
Set off by current political gridlock, Hanson's astute study of power—how it is acquired, taken, wielded; how it is expressed by the body; how it can be deployed for progressive action or conversely create gridlock—is a breakthrough in dance and theater collaboration. Hanson created the work with the playwright, The Seldoms dancers, visual artist Sarah Krepp, designer Bob Faust, sound designer Mikhail Fiksel, costume designer Jeffrey Hancock, lighting designer Julie Ballard, and historian Michael J. Kramer.
The Seldoms developed Power Goes in part through the MCA Stage New Works Initiative, which provides commissioning support and a production design residency. The New Works Initiative was established in 2014 and meaningfully expands MCA Stage's ongoing commitment to supporting artists and bringing important new performances to our audiences. Learn more
Running time: 75 minutes
Sun, Mar 22 and 29, 3 pm
These performances of Power Goes are American Sign Language (ASL) Interpreted Performances.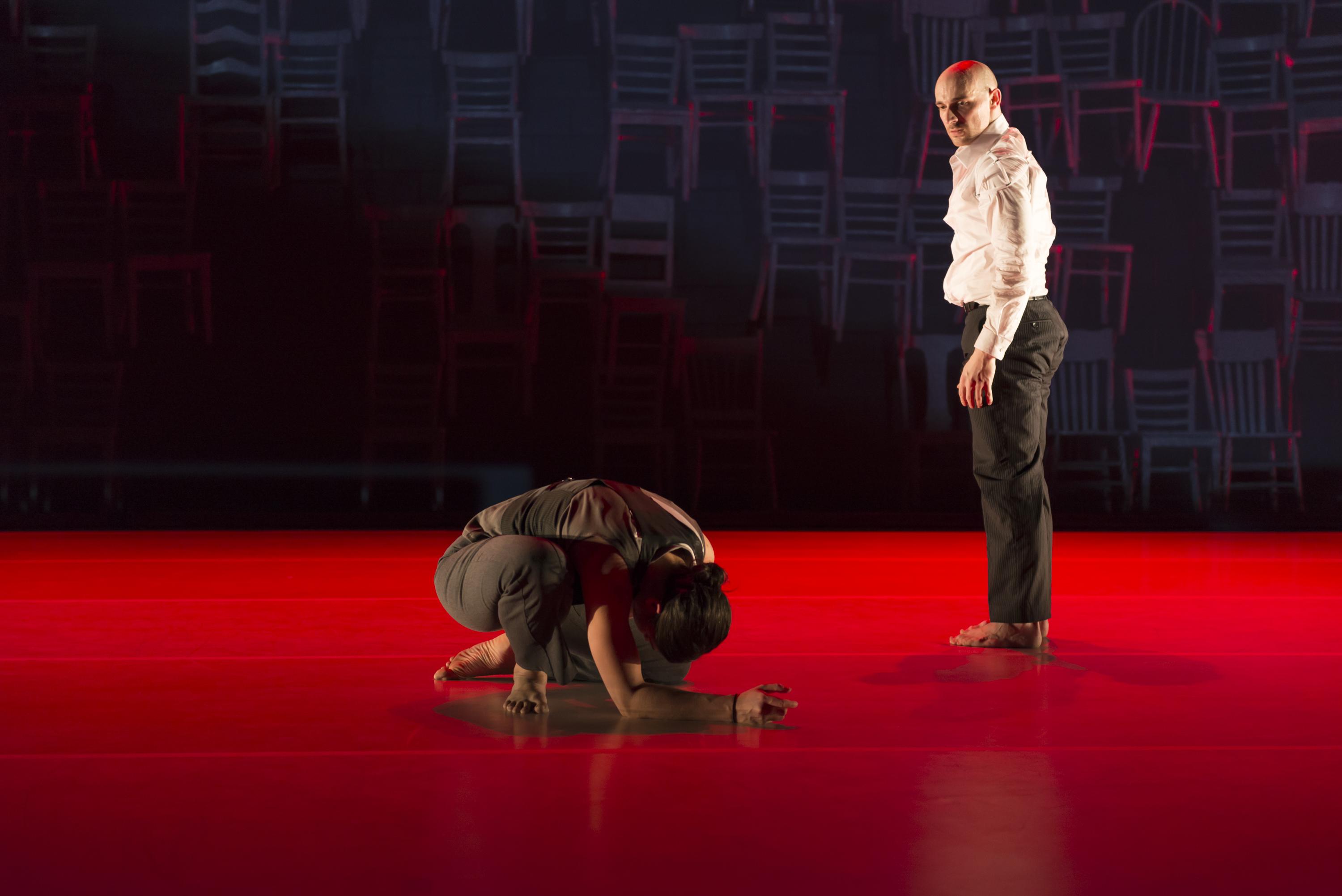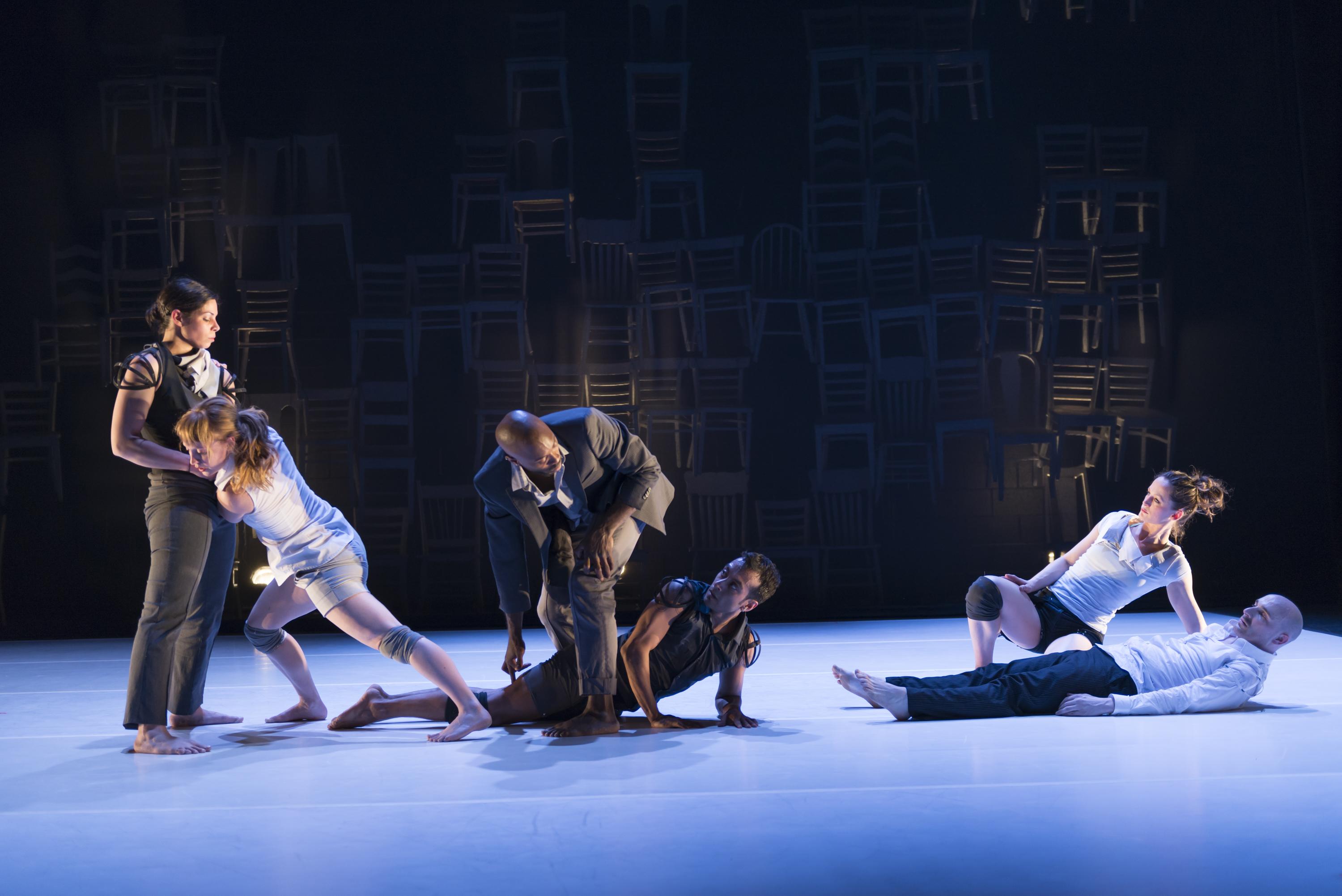 Artists Up Close
MCA Studio The Seldoms, Open Doors

THU, MAR 19, 2015, 2–4 pm
Museum visitors are invited to come and go from the theater to observe the artists working on the production Power Goes.

MCA Talk

FRI, MAR 20 and 27, postshow
Audience members are invited to stay at the end of the performance for a conversation with Carrie Hanson and collaborators, moderated by Peter Taub and Yolanda Cesta Cursach.

MCA Talk: The Seldoms, Bodies on the Line

SAT, MAR 28, 2015, 1–3 pm
Choreographer Carrie Hanson's Power Goes is inspired by the presidency of Lyndon B. Johnson, who once remarked how power is where power goes. She discusses the theme of power with an all-star panel that includes Mark K. Updegrove (Director of the LBJ Presidential Library), Michael C. Dawson (founding director of the University of Chicago's Center for the Study of Race, Politics, and Culture), and S. Elise Archias (Assistant Professor of Art History at the University of Illinois, Chicago, and author of the upcoming book The Concrete Body – Rainer, Schneemann, Acconci).
About the Artists
Since founding The Seldoms in 2001, dance artist and educator Carrie Hanson has created more than 25 new works for the company. Under Hanson's direction, The Seldoms have gained a reputation for bold, innovative performances in unusual spaces such as cargo containers and truck depots. Time Out Chicago called their work in a drained Olympic-sized outdoor pool, Giant Fix, one of the best dance moments of the past decade. Marchland, their collaboration with visual artist Fraser Taylor, received its world premiere at MCA Stage in 2010\. More recently, Hanson has created dance works that speak to problems of the day, such as the economy and the environment. Hanson has designed major, multidisciplinary projects with acclaimed artists working in visual arts, music/sound design, fashion design, and architecture. She has been commissioned by the National Theater of Mannheim, Germany; the Elena Slobodchikova Dance Company in Russia; WCdance of Taiwan; the Morton Arboretum; and Chicago companies Same Planet Different World and LIVE ANIMALS. Hanson studied at Texas Christian University and Trinity Laban Conservatoire of Music and Dance in London. She teaches at the Dance Center of Columbia College Chicago and conducts residencies at university dance programs.
In addition to MCA Stage, The Seldoms has performed at the Harris Theater for Music and Dance, the Dance Center of Columbia College Chicago, Joyce SoHo in New York, as well as venues abroad in Canada, Russia, and Taiwan. The troupe has collaborated with international, national, and local artists, including International Contemporary Ensemble (ICE); composers Richard Woodbury and Mikhail Fiksel; architect Joel Huffman; visual artists Fraser Taylor, Jackie Kazarian, and Anna Kunz; percussionist Tim Daisy; and designers Maria Pinto, Lara Miller, Anke Loh, and Abigail Glaum-Lathbury.
Funding
Generous support for The Seldoms: Power Goes is developed in part through the MCA Stage New Works Initiative, with lead support from Elizabeth A. Liebman. Generous support for dance works at MCA Stage is provided by David Herro and Jay Franke. The Seldoms: Power Goes is supported by a National Performance Network (NPN) Creation Fund Project cocommissioned by MCA Chicago in partnership with Southern Illinois University Edwardsville, and NPN. Additional support comes from the NPN Forth Fund and Performance Residency Program.
The Seldoms, Power Goes is made possible by the New England Foundation for the Arts' National Dance Project, with lead funding from the Doris Duke Charitable Foundation and the Mellon Foundation, with additional support from National Endowment for the Arts.
Additional support for Power Goes is supported in part by Audience Architects' New Stages for Dance Initiative. Leadership support for the New Stages for Dance Initiative is provided by MetLife Foundation and Dance/USA.
Major contributors of NPN include the Doris Duke Charitable Foundation, Ford Foundation, and National Endowment for the Arts (a federal agency).