Fifth House Ensemble
Caught: The Wide Open
Featured image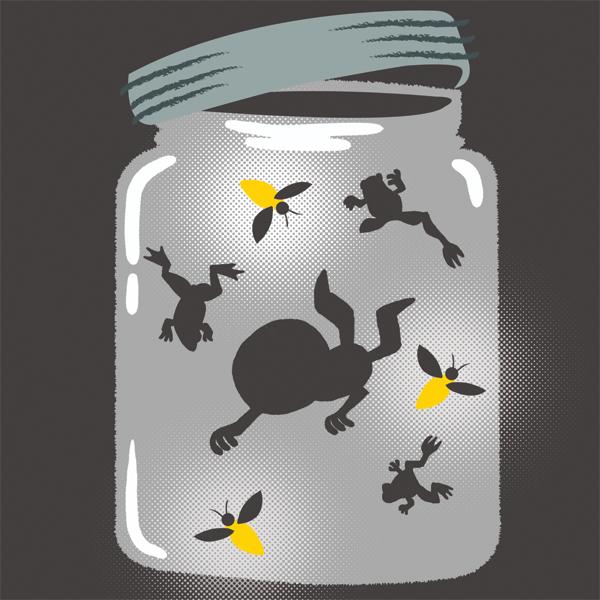 [Of Chicago's] young chamber groups devoted to shaking up the traditional concert experience . . . Fifth House Ensemble is one of the best.

—Musical America
About
"Someone is falling twenty-four miles in thirteen seconds. Someone is battling demons in the desert. Someone is writing music that will enrage the dictator."
Pioneers in the art of narrative chamber music, Fifth House Ensemble debuts on the MCA Stage with a trilogy of emotionally potent narratives of daring individuals. Air Force Colonel Joseph Kittinger, St. Anthony the Great, and composer Dmitri Shostakovich are dauntless figures in this meditation on mankind's contest with limits and fascination with the limitless. Using diverse elements such as storytelling, projection, video, graphic art, and vocal chamber work, the ensemble creates a transformative, cross-media performance that breathes life into chamber instrumentation.
John Zorn, musician, composer, and long-time leader of American avant-garde music, creates a new work inspired by the life of St. Anthony the Great. Demanding the virtuosic talents of every Fifth House ensemble member, The Temptations of St. Anthony traces the wildly fateful supernatural temptations faced by ascetic monk Saint Anthony during his epic sojourn in the desert. The piece is constructed in thirteen episodes woven together seamlessly, invoking dreams and nightmares.
Dmitri Shostakovich's String Quartet No. 9 in E flat major mirrors the composer's moody, angst-ridden and tenuous relationship with the Soviet regime, which alternately repressed or lauded him. In keeping with the composer's aesthetic, the piece spans a complex emotional landscape, from understated sarcasm and jauntiness to outright fist-shaking anger and grief. This is one of Shostakovich's lesser performed works, and this performance is a great opportunity to hear this powerful, modern, and highly relevant music. Vivid imagery by Chicago-based artist, Adam Fotos, accompanies the performance.
Excelsior, a pulsating new commission by prolific composer Caleb Burhans, captures the true story of Captain Joe Kittinger's 1960 world-record setting free-fall sky dive from a height of more than 19 miles. Kittinger risked his life and repeatedly pushed the limits in order to test the Beaupre multi-stage parachute system intended for use by pilots. Scored by Burhans, the work is performed with Burhans's violin/guitar duo itsnotyouitsme with genre-bending guitarist/vocalist Grey McMurray, and the soulful, dark-hued voice of soprano Martha Cluver.

About the Artists
Dedicated to bringing chamber music to audiences of all types, Fifth House Ensemble creates a signature series each season that engages communities through connective story workshops and unexpected performance venues. Fifth House Ensemble developedCaught, a community-based, narrative chamber music series, and then enlisted a diverse group of collaborative visual, dance, and theatre artists to create accompanying multimedia content. Fifth House reaches out to those unable to make it to the concert stage through its MusiCare series, presenting concerts at the Self Help Center and Children's Memorial Hospital. Additionally, the ensemble develops young audiences through curriculum-integrated interactive concerts and residencies for students grades K–12. A member of the Illinois Arts Council's Arts-in-Education Roster, Fifth House presents performances and residencies at Chicago public schools and the Chicago Cultural Center. Currently Ensemble-in-Residence at Carthage College, the group frequently performs and conducts workshops and residencies for college students across the United States.