Stew and the Negro Problem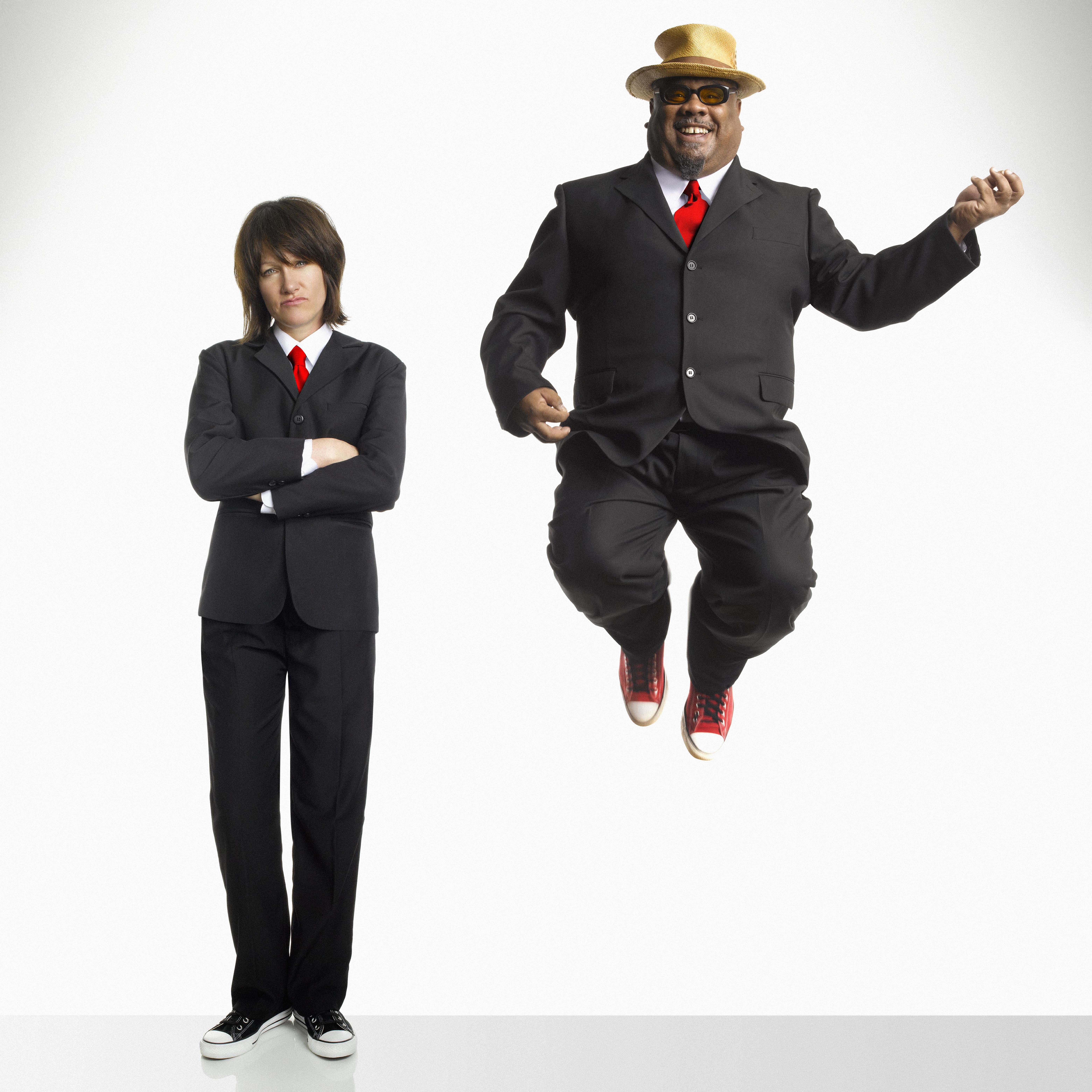 Whip-smart writing [and- a keen melodic sensibility.

—Philadelphia Weekly
About
Stew, the Tony Award-winning creator and star of Broadway's rock musical Passing Strange, and his Afro-Baroque band, The Negro Problem return to the MCA Stage to perform a new song cycle inspired by their experiences in and perspectives about Chicago. The work was commissioned by the MCA and developed during a summer MCA Stage residency. It is being performed along with songs from their 2012 album, Making It. During their residency in Chicago, Stew and collaborator Heidi Rodewald visited neighborhoods with artists, elders, journalists, and historians who shared their stories about life in Hyde Park, the former Robert Taylor homes, Bronzeville, Back of the Yards, and Bridgeport. The songs are impressionistic snapshots of a Chicago that exists in the minds and hearts of musical tourists and unique storytellers, Stew and Heidi.
Stew and the Negro Problem's concerts limbo between rock show and theater and the musical influences range from funk, baroque 1960s pop, lounge music, 1980s synth pop, classic Tin Pan Alley, and psychedelic rock. Crafting song lyrics that move from humorous, to poignant, to elegantly perverse, Stew is as much an actor as a singer, transforming himself into the characters he so eloquently writes and sings about.
About the Artists
Stew wrote the lyrics and co-composed the music for Passing Strange, which received the 2008 Tony award for "Best Book of a Musical." He is a two-time Obie winner: "Best New Theater Piece" and, as a member of the PS acting family, "Best Ensemble." A four-time Tony nominee, Stew leads, along with his collaborator Heidi Rodewald, two critically acclaimed bands: The Negro Problem and Stew. Works include: Post Minstrel Syndrome(TNP 1997), Joys and Concerns(TNP 1999), Guest Host(S 2000), The Naked Dutch Painter(S 2002), Welcome Black(TNP 2002), Something Deeper Than These Changes (S 2003) and the cast album of Passing Strange(2008). He is an artist-in-residence at the California Institute of the Arts (2004/05); and Passing Strange: Berkeley Repertory Theater/the Public Theater/the Belasco Theater (2006/07/08). But what Stew will ultimately be remembered for is having composed "Gary Come Home" for SpongeBob SquarePants.
Heidi Rodewald has spent more than a decade as a performer, arranger, producer, and composer for both The Negro Problem and the multi-disciplinary ensemble known as Stew. Credits include Passing Strange, Berkeley Repertory Theatre/the Public Theater/the Belasco Theater (2006/07/08); composer, Karen Kandel's Portraits: Night and Day(2004); and cowriter with Stew of the screenplay We Can See Today, Sundance Screenwriters Lab/Directors Lab (2005). Heidi also wrote and performed with the seminal female punk band Wednesday Week.