Family Day: Inside the Box
Featured image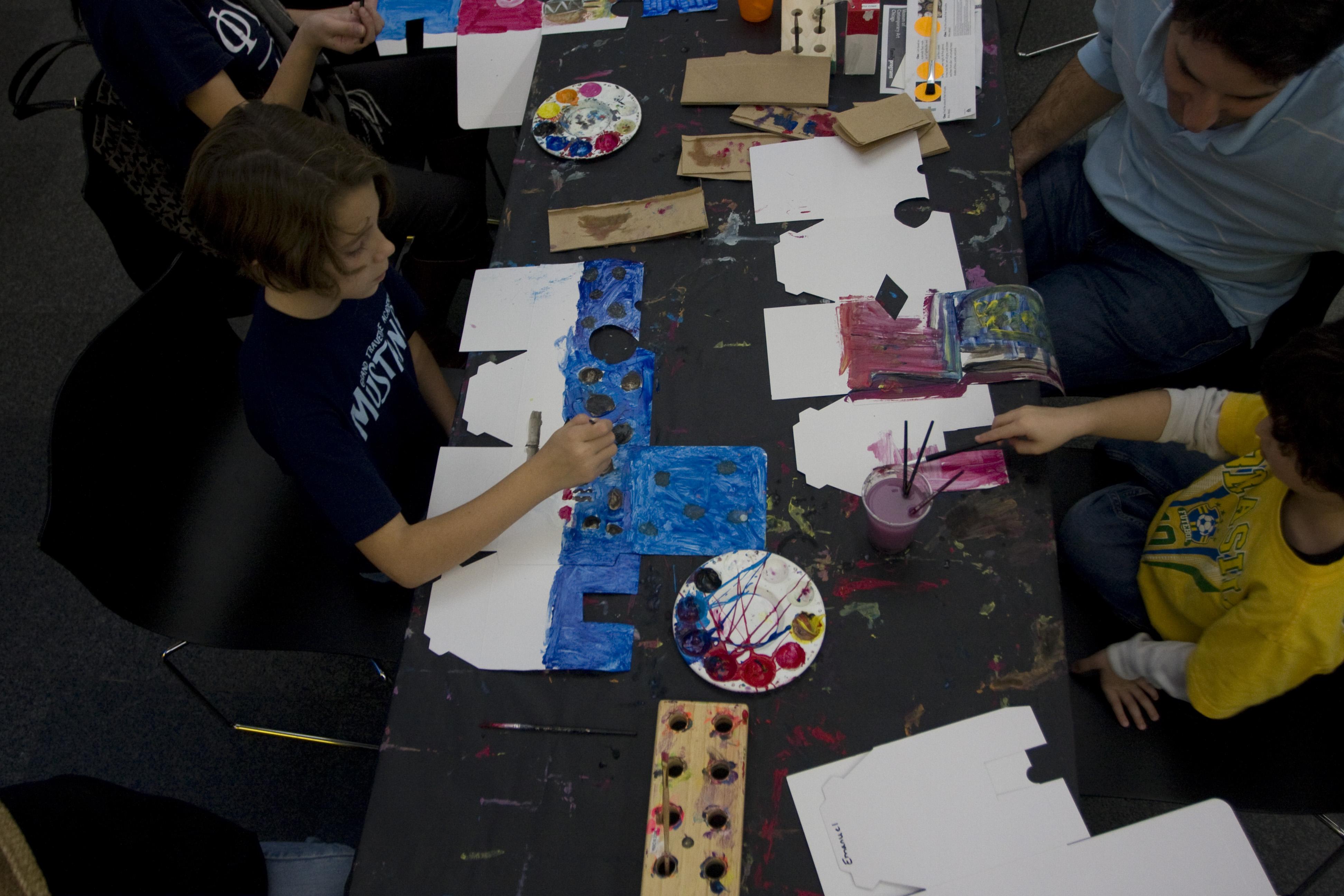 About
Shared art experiences. New every time.
Inspired by the work of artist Luc Tuymans, artists help you and your family experiment with art. Explore the galleries and ask questions about the art and each other. At noon, 1, and 2 pm, young students of Association for the Advancement of Creative Musicians School perform a 20-minute concert of experimental music.
Activities
Creation Station: Telescope Painting
1st floor, Education Center
Create your own painting, but don't stop there. With artist Erik Peterson, spend time looking at your painting from all different angles and think about the many ways we look at art.
Creation Station: Paint Yourself Spectacularly
Act like paint with artist Cheryl Pope. Using clothing as an art material, think about colorful splatters, layers, and drips as you transform your body into an artwork. Pose as a family in your creation and watch as your image is projected inside the museum.
Performance: Association for the Advancement of Creative Musicians (AACM)
2nd-floor atrium: noon, 1 pm, and 2 pm
Experience a musical afternoon as AACM youth musicians perform three 20-minute performances. Listen as they explore themes of memory in their music. Is music a part of your family's memories?
Look & Learn
What experiences become lasting memories? Which do you easily forget? Inspired by the work of Luc Tuymans, explore memory with your family by drawing with artist Alex Chitty.
What is oil paint? Good question! Painters have been using oil paint for hundreds of years. Join artist Jonathan Sommers for an oil paint demonstration.
Scavenger Hunt
Solve riddles as you navigate the paintings of Luc Tuymans and other contemporary artists. Once your search is complete, be sure to stop by the 2nd-floor registration table to claim your prize.