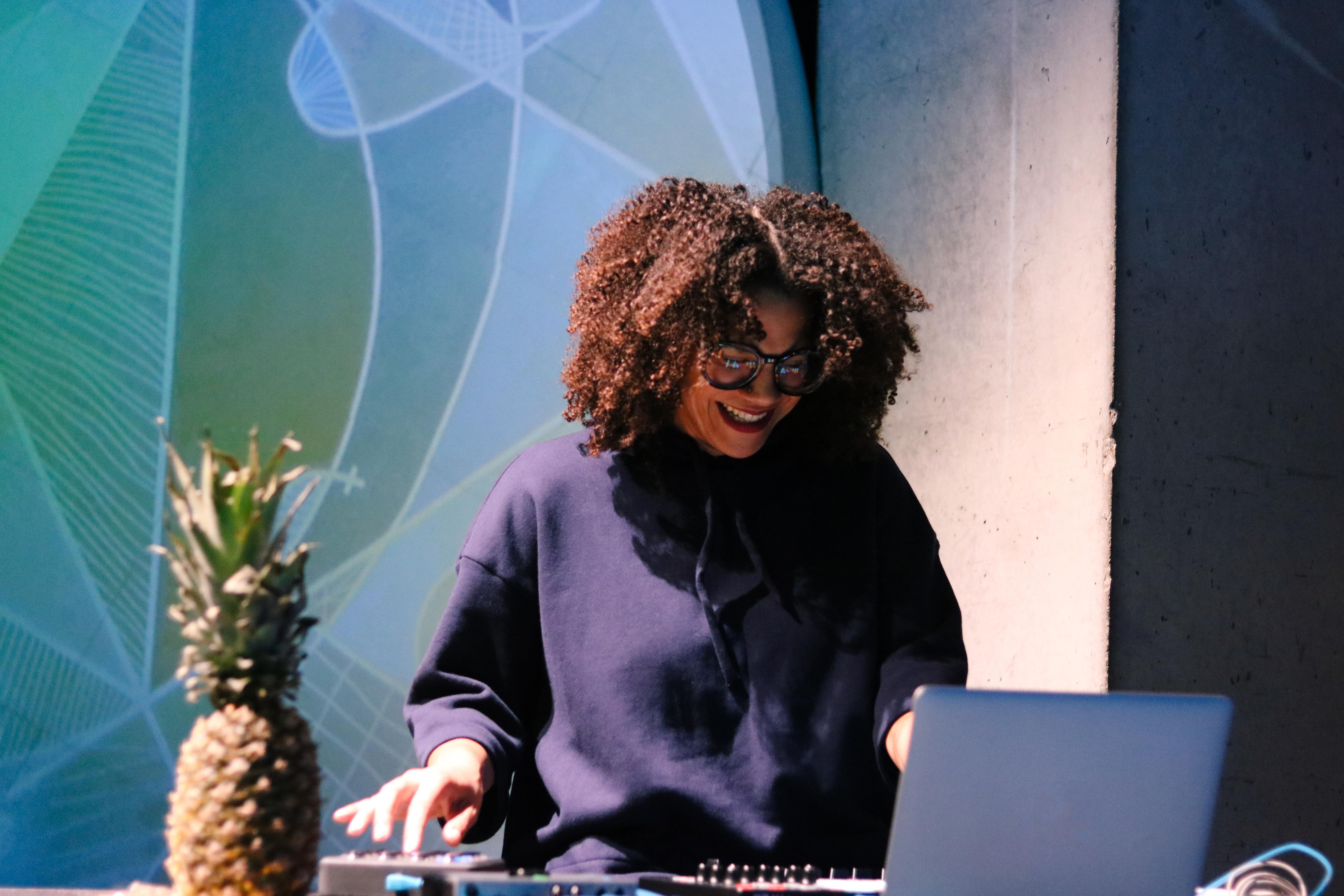 JACK &: Prelude to the Dance
by Rucyl Mills
Structured on social codes and trainings, from prison reentry programs to 1950s sitcoms to debutante balls, JACK & is a comedy of errors that considers the measureless damages of being in prison—the measure of one's dreaming that is given to the state. Rucyl Mills, sound designer for JACK &, shares a Spotify playlist filled with songs that have influenced the performance.
About
The six songs in this playlist capture a portion of the textures and moods that slowly build and accumulate throughout JACK &.
A song from the soundtrack for the 1943 film Cabin in the Sky (among the first big-budget films with an all-black cast, featuring Ethel Waters, Duke Ellington, Louis Armstrong, and Lena Horne) sets the groundwork for a soundscape that plays on the duality of how we perceive music as cultural markers of different types of blackness. Soul music is ever-present in bits and pieces, as the hope and nostalgia of vintage 45s remind us how we got through the turbulence of the 1960s and 1970s and into the rugged 1980s. Little Ann's sweet sorrow is the feminine energy, steadfastly holding court on the edges of Jack's journey throughout the play, a whisper of love and comfort. Spiritual jazz masters Yusef Lateef and Duke Ellington waft in and out of the piece, holding space with the dynamic support of rhythmic melody. Otis Redding's version of The Huckle-Buck counterpoints the presence of the The Honeymooners sitcom version of the same tune performed by Connie Francis (of Kay Starr; no one knows who's version it is). And Bad Brains makes an appearance as our revolutionary, anti-conforming saints. Their rhapsodic energy remains a bed under the collage of sound that accumulates in the cotillion section of the piece, holding hands with their punk-rock fathers, the innovators of jazz.
---