Images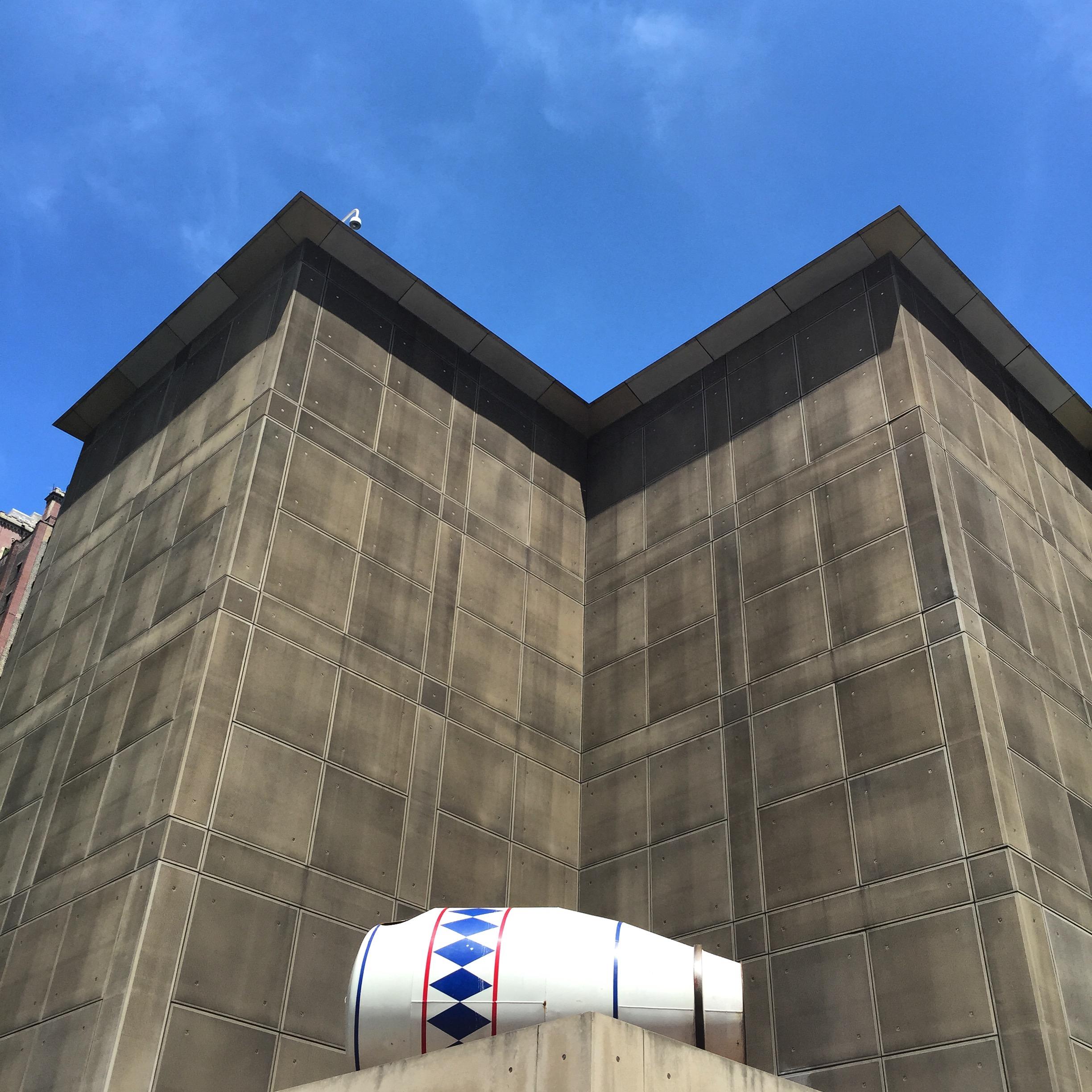 About
Brazilian artist Alexandre da Cunha (b. 1969) is a poet of found materials. Rarely making objects from scratch, Da Cunha instead finds wondrously creative ways to repurpose already-existing items, revealing their inherent if overlooked form, beauty, and mystery. For a 2013 exhibition at the MCA, Homebodies, Da Cunha fashioned an undulating wall made with mop heads that mimicked a midcentury modern architectural feature. He has also performed this alchemy with straw hats, plastic soda bottles, umbrellas, and striped awning fabric. For the MCA's ongoing Plaza Project series, Da Cunha presents objects of a more urban scale to address this particular site.
*Mix (Americana)* (2013) is a full-scale cement mixer liberated from its typical location on the back of a delivery truck. Cleaned up and set on the plaza as an object of beauty, this red-white-and-blue vessel is not only meant to inspire double-takes for visitors passing through the area, it also functions as a strange, quasi-kaleidoscopic viewing device: when viewers peer into its open end, complex shadows, forms, and the depth of the interior chamber are revealed as sunlight filters down into the barrel through a hole in the top. Da Cunha is also exploring the use of precast concrete sewer pipes—like those coursing underneath Chicago—to make artistic arrangements from the different sizes and shapes that are available to the construction trade.
Da Cunha's activation is the fifth MCA Plaza Project. The series previously featured work by Yinka Shonibare, MBE (2014), Amanda Ross-Ho (2013), Martin Creed (2012), and Mark Handforth (2011).
This exhibition is curated by Michael Darling, James W. Alsdorf Chief Curator at the Museum of Contemporary Art Chicago.
The exhibition is presented on the Efroymson and Hamid Family Sculpture Plinth and on the museum's plaza. It is accompanied by a wallpaper installation in the second-floor lobby.
Installation Images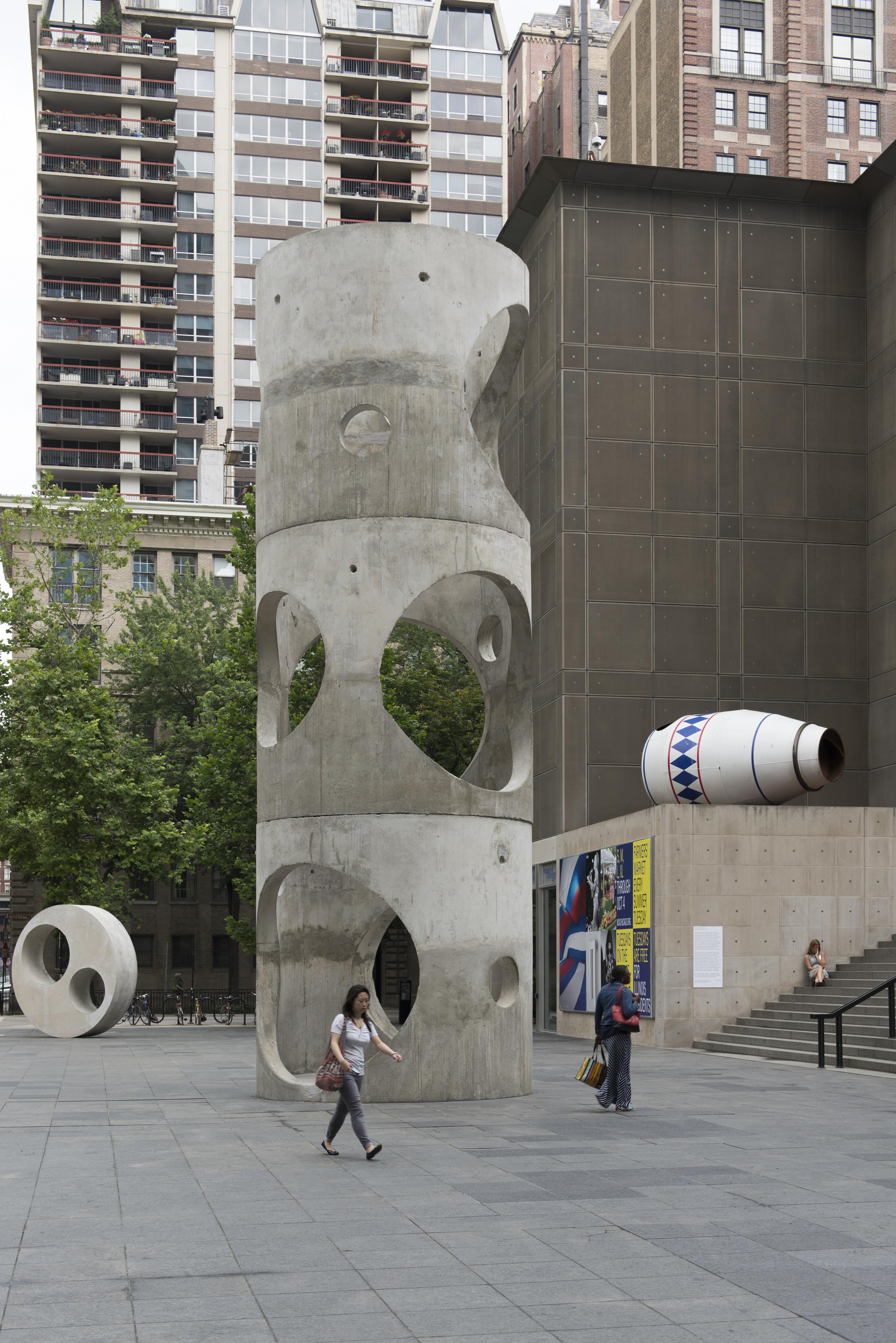 Funding
Major support for Alexandre da Cunha is provided by Anne L. Kaplan. Additional generous support is provided by Charlotte Feng Ford and Sara Szold.