Tuesdays on the Terrace Alexis Lombre's Ancestral Awakenings
Summer Tuesdays come alive on the MCA's Anne and John Kern Terrace Garden with free music highlighting artists from Chicago's internationally renowned jazz community. The week, pianist Alexis Lombre brings two sets of original music from her latest album with her band, Ancestral Awakenings.
About the Artist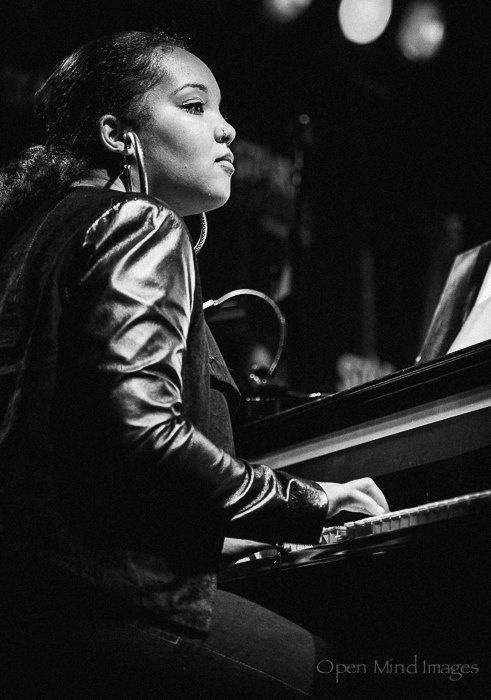 Alexis Lombre is a pianist, vocalist, and bandleader who discovered early that the true essence of music is not just about what you hear but how music makes you feel. Her band has been the opening act for Chris Dave & the Drumhedz and Marquis Hill. As a side woman, she has toured internationally in South Africa with Englewood-Soweto Exchange that was powered by a MacArthur grant led by Ernest Dawkins. She also toured France as part of a Detroit-Paris exchange with Bacongo Square Boulevard, a trio composed of French, Congolese, and American musicians. Lombre has also played with internationally known musicians such as James Carter, the Association for the Advancement of Creative Musicians' Great Black Music Ensemble, Makaya McCraven, Donald Harrison, Bobby Watson, Buster Williams, Wadada Leo Smith, Dee Alexander, J Moss, Cece Peniston, Rudresh Mahanthappa, and Nona Hendrix. In 2017 she released her first record, Southside Sounds, which was a soulful reflection of her upbringing on Chicago's South Side. Her newest single "Come Find Me", produced by Grammy-Award-winning guitarist Isaiah Sharkey, was released on April 6, 2021. Her aim is to encourage others to heal from the traumatizing world around them by finding their inner light. Lombre also produced a new mini-documentary series called THE PROCESS where you can see the inner workings of her creative mind, available on YouTube.
Funding
WDCB 90.9 is the official media sponsor of Tuesdays on the Terrace.
Tuesdays on the Terrace is made possible in part by a generous gift from Luminarts Cultural Foundation, supported by Cherilyn Murer.