SCREAMING: A Spooky-Queer Party
Announcement
Purchase a ticket to access the event, receive pre-show information, and reminders.
About the event
Enjoy a spooky-queer party without leaving your home! SCREAMING is an interactive Halloween experience, hosted by Miss Toto.
Dance the night away to vaporwave-meets-screamo music performances accompanied by visuals from Fire-Toolz on the Spectral Stage.
Then, participate in a costume contest judged by performers and MCA staff to win a prize.
Immerse yourself in interactive performances and tutorials from voguer Gravity Balmain and makeup artist Lauren Elyse in the Spooky Salon.
Kiki with the friends you came with or make new ones in the Halloween Hangout room.
This event is organized by Cameron McEwen, Coordinator, Performance and Public Practice, and Georgie Morvis, Communications Coordinator.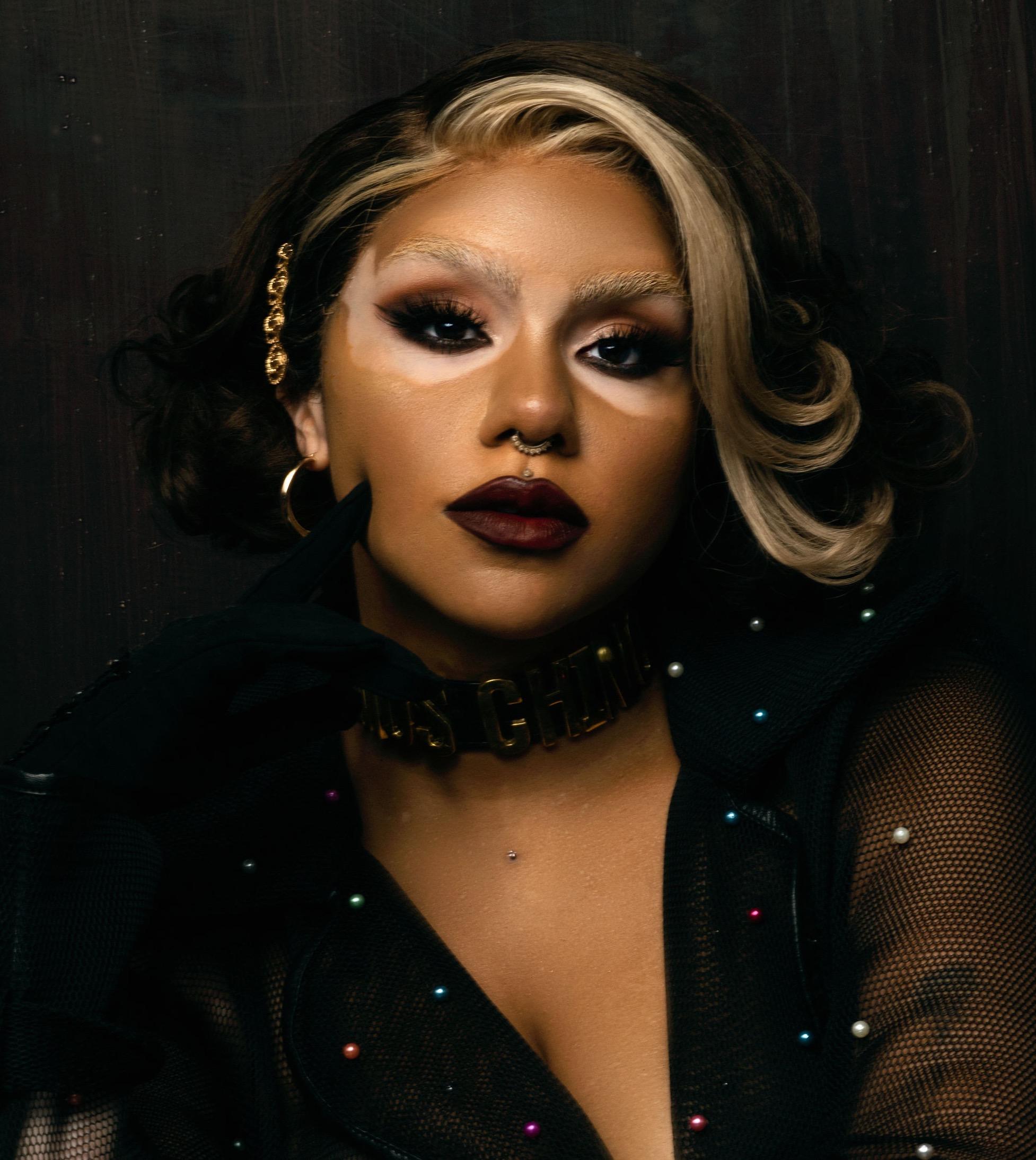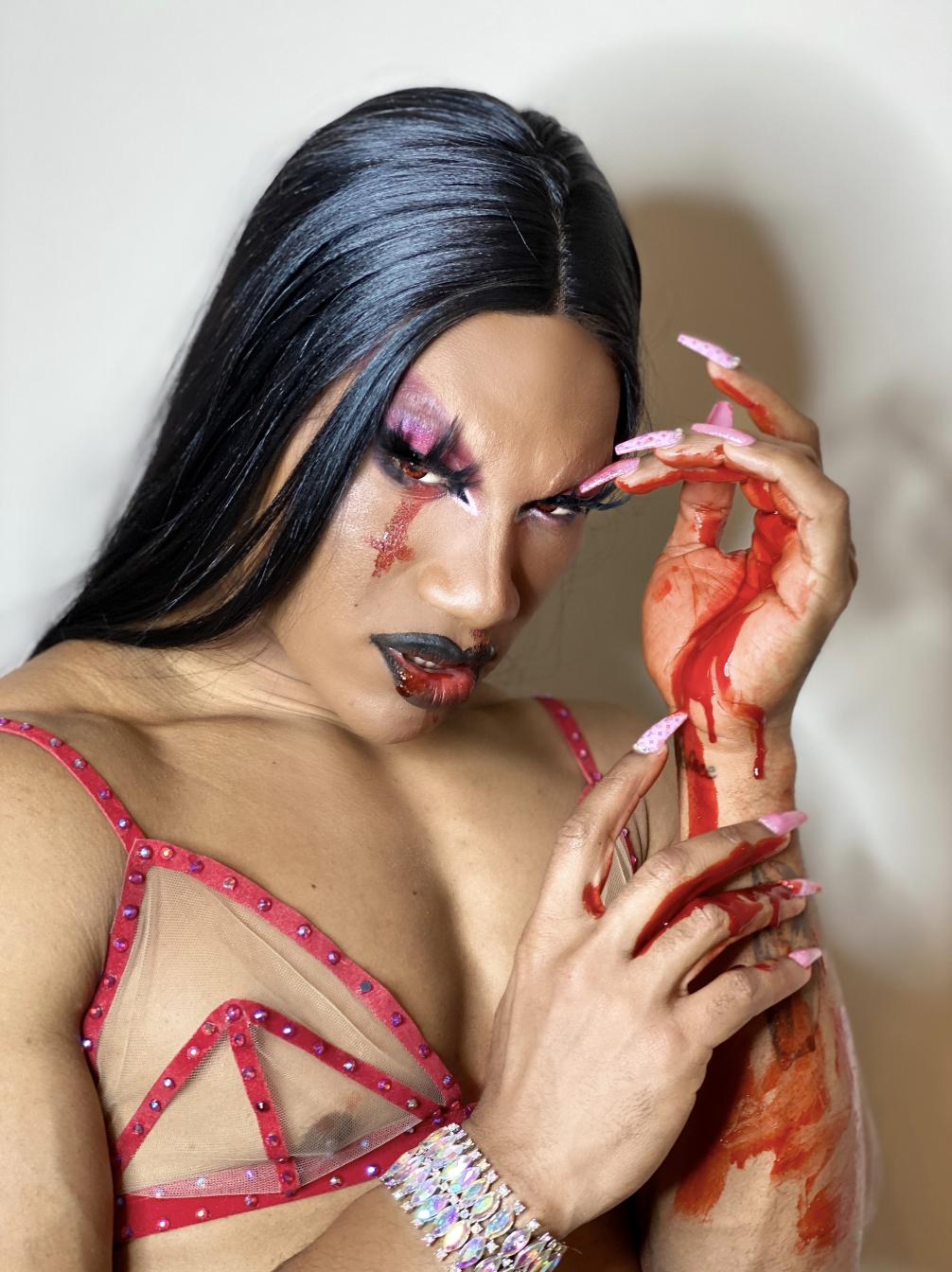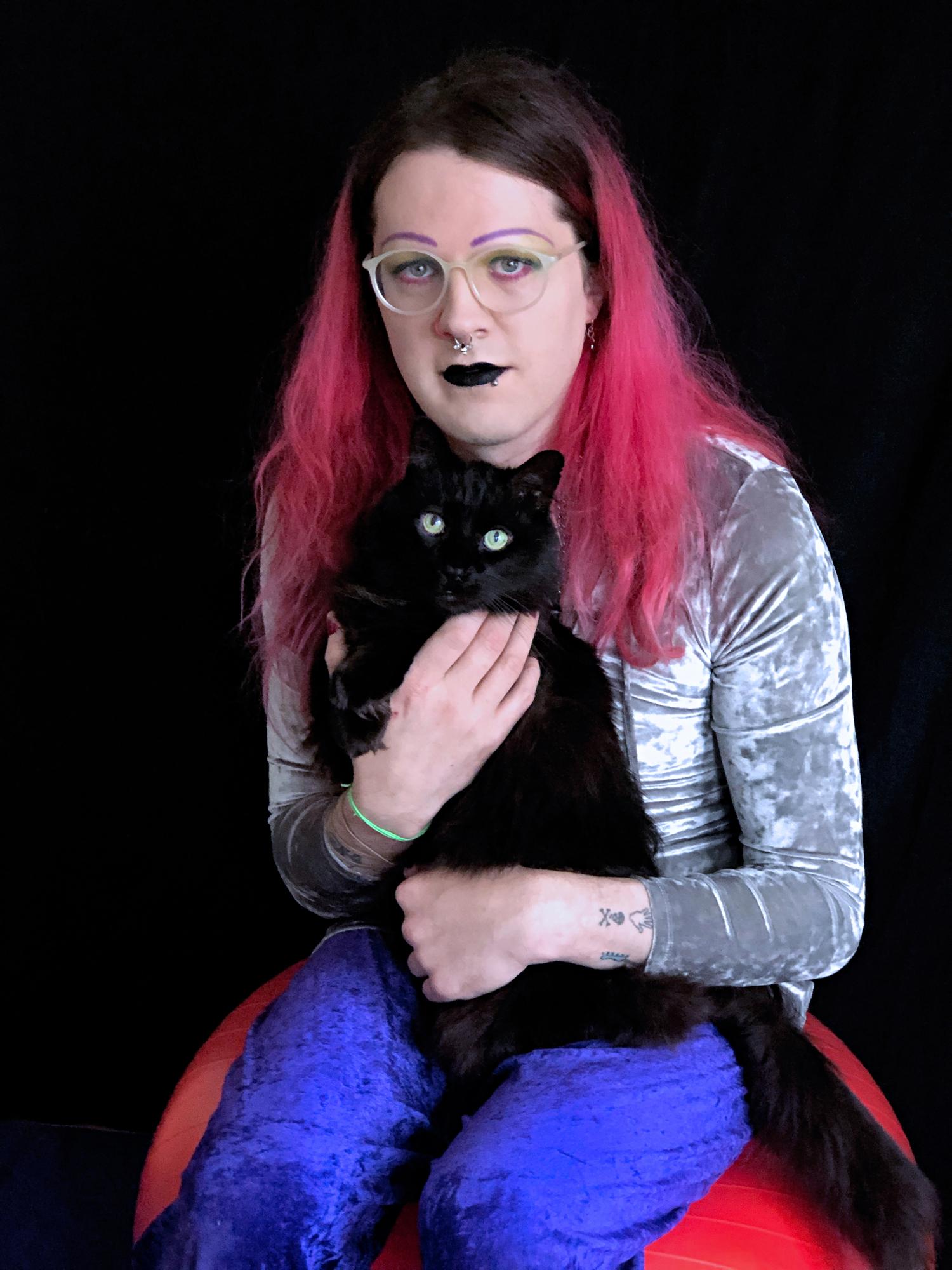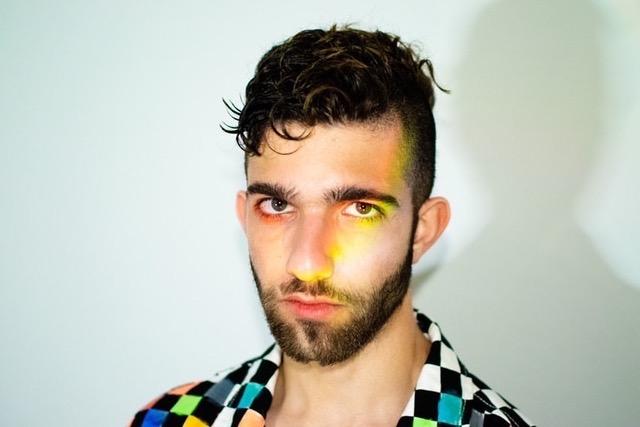 ABout the Artists
Angel Marcloid's music under the name Fire-Toolz presents a consciousness striving for radical self-expression. While each moniker that Marcloid inhabits offers one entry point into a hydra-headed catalog characterized by hyper-progressive songwriting and structural fragmentation, Fire-Toolz serves as a home for the most dense and combinatory experiments, all of which approach the domain of collage-like electronic production. This body of work stands as a complement to the instrumental jazz fusion of Nonlocal Forecast, and the sample-transmuting hypnosis of MindSpring Memories, along with an untold number of Marcloid's smaller and one-off projects. Rainbow Bridge, the third Fire-Toolz full-length to appear on Hausu Mountain, follows Skinless X-1(HAUSMO73, 2018) and Drip Mental(HAUSMO55, 2017), along with 2019's Field Whispers (Into The Crystal Palace) and 2017's Interbeing. The album continues Marcloid's exploration of ever more high-definition production techniques and rapidly shifting compositional architectures in order to give life to one of her most personal and pointedly emotional thematic programs to date.
Lauren Elyse is a professional makeup artist and an AFAB drag performer. Sharing their artistry led them to becoming a social media influencer and content creator with a wide audience. Never one to shy away from expressing themselves, Elyse uses their platforms to stand for what they believe in whenever they please, as well as sharing themselves and their makeup knowledge with their followers.
Miss Toto is 27 and lives in Chicago but started drag in Miami where she was Miami's Best Drag Queen in 2018 and started events like Celebrity Deathmatch, LOOKS, and Miss Toto's Fun House. Miss Toto performed in shows such as Sasha Velour's Nightgowns, with Susanne Bartsch, and more. Along with events, Miss Toto is a founding member of the Black drag collective, The Unfriendly Black Hotties. You can find Miss Toto, currently, all over the internet and on [Instagram] (instagram.com/themisstoto) and [Twitter] (twitter.com/themisstoto)!
Gravity Balmain (he/they) is a professional vogue dancer and choreographer based in Los Angeles, California. They performed as a member of the House of Balmain on HBO Max's Legendary, making history as part of the first house to $100,000 —the largest grand prize in ballroom history. Alongside competing in balls around the country and creating physical and virtual vogue tutorials, Gravity has worked with the likes of HBO, Teyana Taylor, RuPaul's DragCon, and more as a voguer.