Tuesdays on the Terrace At-Home Edition with Isaiah Collier and The Chosen Few
About the event
Tuesdays on the Terrace is the MCA's summer jazz series celebrating Chicago's robust music scene. Audio broadcasts are available on Facebook Live every Tuesday, July through September, from 5:30–6:30 pm. This week, Chicago favorite Isaiah Collier opens our final month of Tuesdays on the Terrace for 2020 with his phenomenal band, The Chosen Few.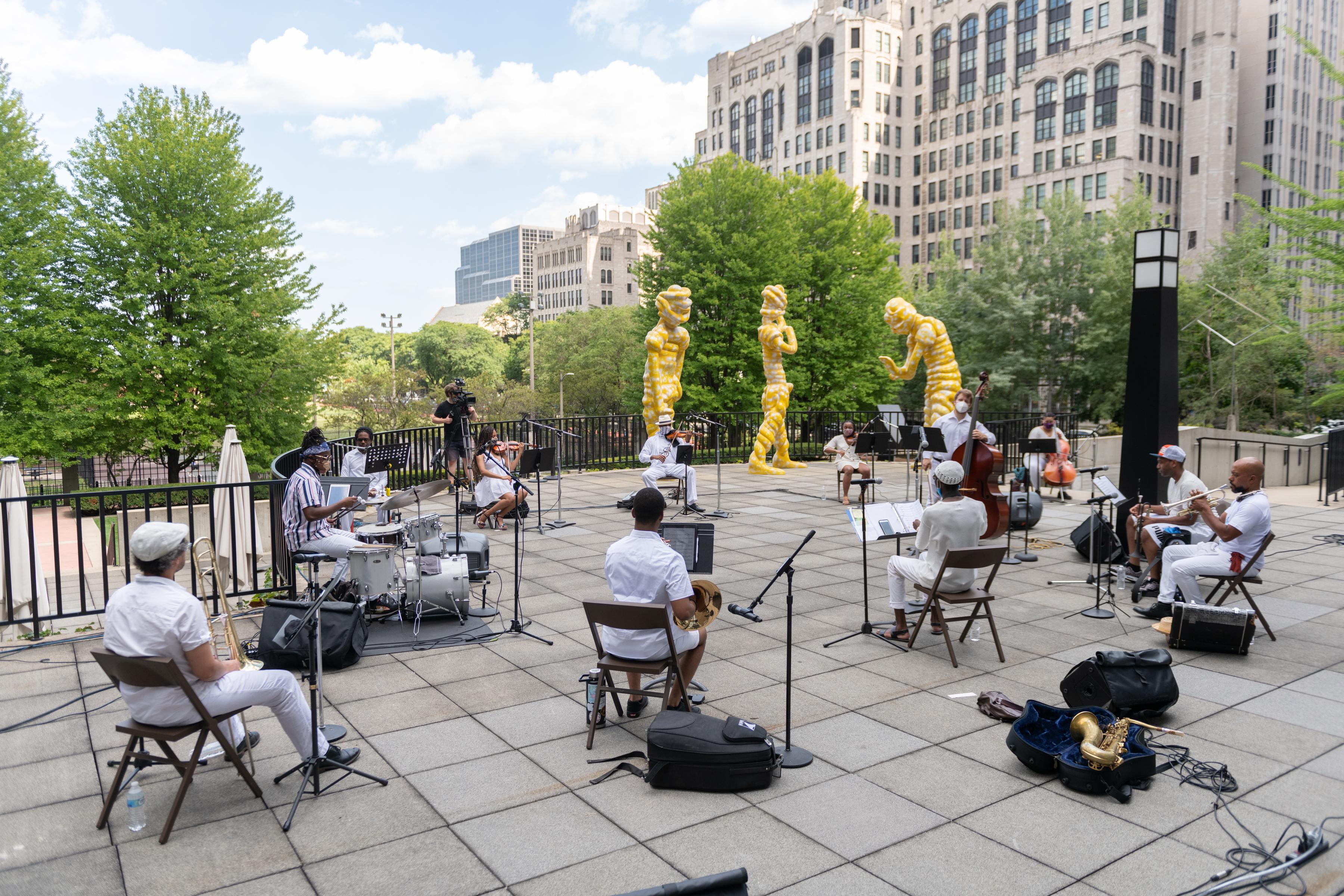 ---
ABOUT THE ARTIST
Isaiah Collier is an arranger, composer, and activist born and raised on the South Side of Chicago within a musical family. An alumnus of the Jazz Institute of Chicago and the Chicago High School for the Performing Arts, Collier has worked and played with Chicago legends, in addition to national and international artists. Collier is a member of the Association for the Advancement of Creative Musicians (AACM). He has had many mentors, including Antonio Hart, Joan Collaso, Ari Brown, and others. He has played throughout the US in venues such as Dizzy's Club Coca-Cola, Jazz Showcase, the U.S. Embassy in Paraguay, the Chicago Jazz Festival, Monterey Jazz Festival, Englewood Jazz Festival, Sons d'Hiver, and at International Jazz Day at the White House in 2016. In addition, Collier is also a former fellow of the Brubeck Institute in Stockton, CA.
Funding
WDCB 90.9 is the official media sponsor of Tuesdays on the Terrace.
Tuesdays on the Terrace is made possible in part by a generous gift from Luminarts Cultural Foundation, supported by Cherilyn and Michael Murer.