Tuesdays on the Terrace At-Home Edition with The Regulators
About
Tuesdays on the Terrace is the MCA's summer jazz series celebrating Chicago's robust music scene. Audio broadcasts are available on Facebook Live every Tuesday, July through September, from 5:30–6:30 pm. The Regulators are grounded in funky New Orleans styles and jazz improvisation. This performance will be a preview of their upcoming debut album, recorded live at Pro Musica in Chicago.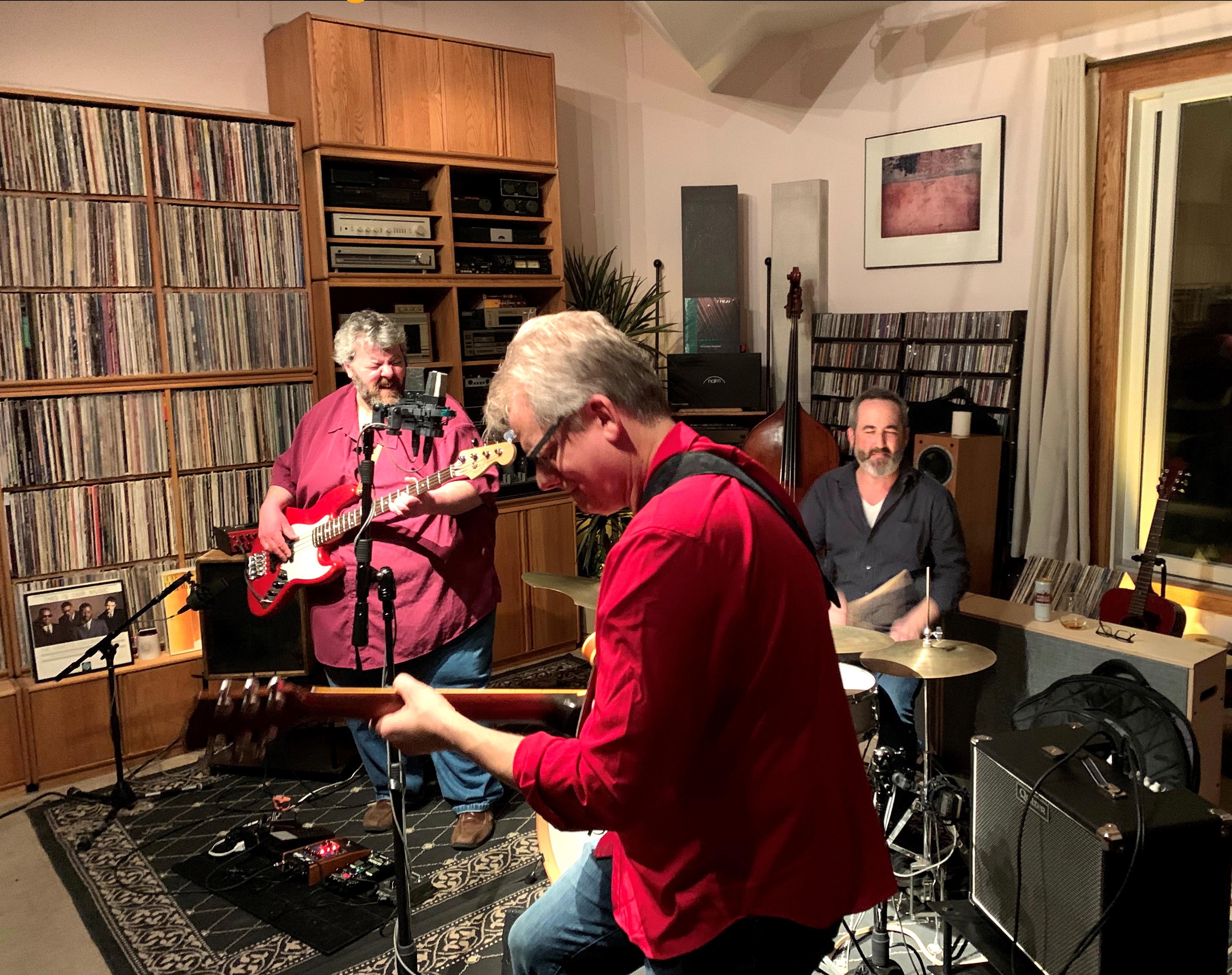 about the artist
The Regulators are Mike Allemana on guitar, Matt Ferguson on electric bass, (both of whom performed for several years with saxophone legend Von Freeman at the New Apartment Lounge) and Gerald Dowd on drums. The trio came together in 2008 after they had been performing together for over a decade as the rhythm section for Brian O'Hern's and the Model Citizens Big Band. The Regulators's music defies easy categorization, and is best described as a free-funk-jazz exploration of complex rhythmic structures and groove-based musical languages. Whatever genre you want to call it, a few things are certain: it's groovin', it's exciting, and it's unpredictable. This is musical high-wire without a net.
Funding
WDCB 90.9 is the official media sponsor of Tuesdays on the Terrace.
Tuesdays on the Terrace is made possible in part by a generous gift from Luminarts Cultural Foundation, supported by Cherilyn and Michael Murer.