About the Event
Contemporary sound-based artists transform your MCA experience on select Fridays with custom soundtracks reflecting their perspective of works on view in the museum. DJ sets and bands occupy spaces in the museum as the building itself amplifies their sound constructions.
For this virtual Soundtrack, youth artist and DJ Michael Barclay, who spins under the name MBIII, creates a set of hip-hop, soul, and funk in response to current exhibitions.
Youth-led events highlight the work Chicago artists under 21. Soundtrack is organized by Cameron McEwen, Coordinator, with January Parkos Arnall, Interim Senior Curator and the Performance and Public Practice team.
Featured images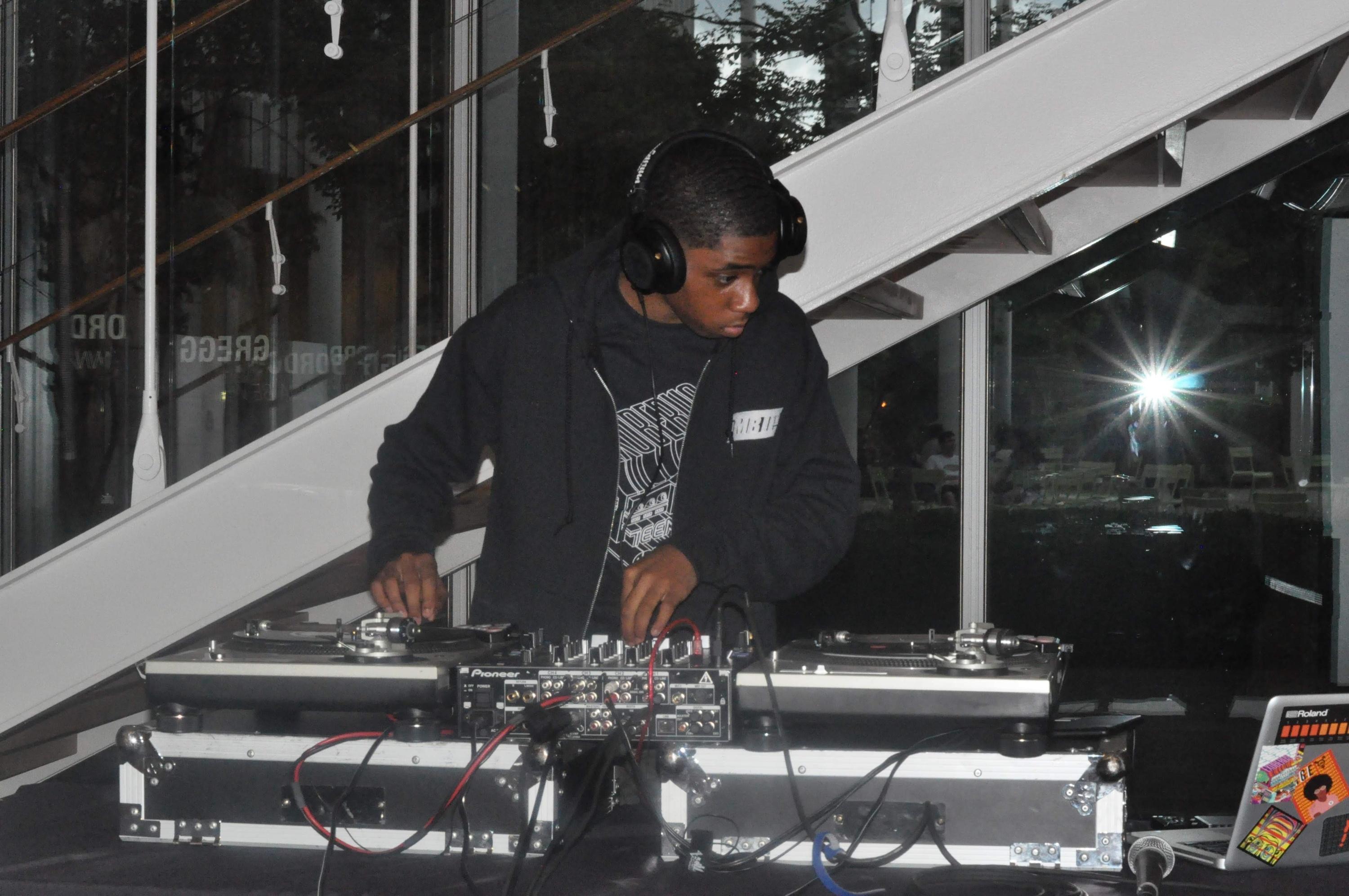 Set list
Caught Up In The Rapture - Anita Baker
Fazers - King Geedorah (MF DOOM)
We The People - A Tribe Called Quest
Lemon - N.E.R.D & Rihanna
Too Young To Die (DJ Stresh Remix) - Jamiroquai
Toast - Koffee
Before I Let Go (Homecoming Live Bonus Track) - Beyoncé
Gittin Funky - Kid N' Play
Hood Pass Intact - Dâm-Funk
More Bounce To The Ounce - Zapp & Roger
Take Me To The Mardi Gras - Bob James
Flashlight - Parliament
Do It Roger - Zapp & Roger
Bounce, Rock, Skate, Roll -Vaughan Mason & Crew
Da Funk - Daft Punk
All Night (KAYTRANADA EXTENDED JOINT) - Chance The Rapper
He Loves Me (Zikomo Remix) - Jill Scott
Am I Wrong (SG EDIT) - Anderson Paak
Soul Makosa - Manu Dibango
Track Uno - KAYTRANADA
American Boy - Estelle ft. Kanye West
Locked Inside - Janelle Monáe
LEAVE ME ALONE - KAYTRANADA ft. Shay Lia
Don't Touch My Hair (Mr Traxxx Remix) - Solange
ABOUT THE ARTIST
Born in Brooklyn, New York, Michael "MBIII" Barclay is a visual artist, DJ, and honors student at Kenwood Academy High School in Chicago. He is a member of the Art Institute of Chicago Teen Council where he serves as resident DJ for the Teen Hang series and Exuberus. Barclay is also producer of the museum's Teen Audio Guide and a visible advocate for youth in art spaces.
Featured images