Music Talk: Meshell Ndegeocello with Staceyann Chin
Featured images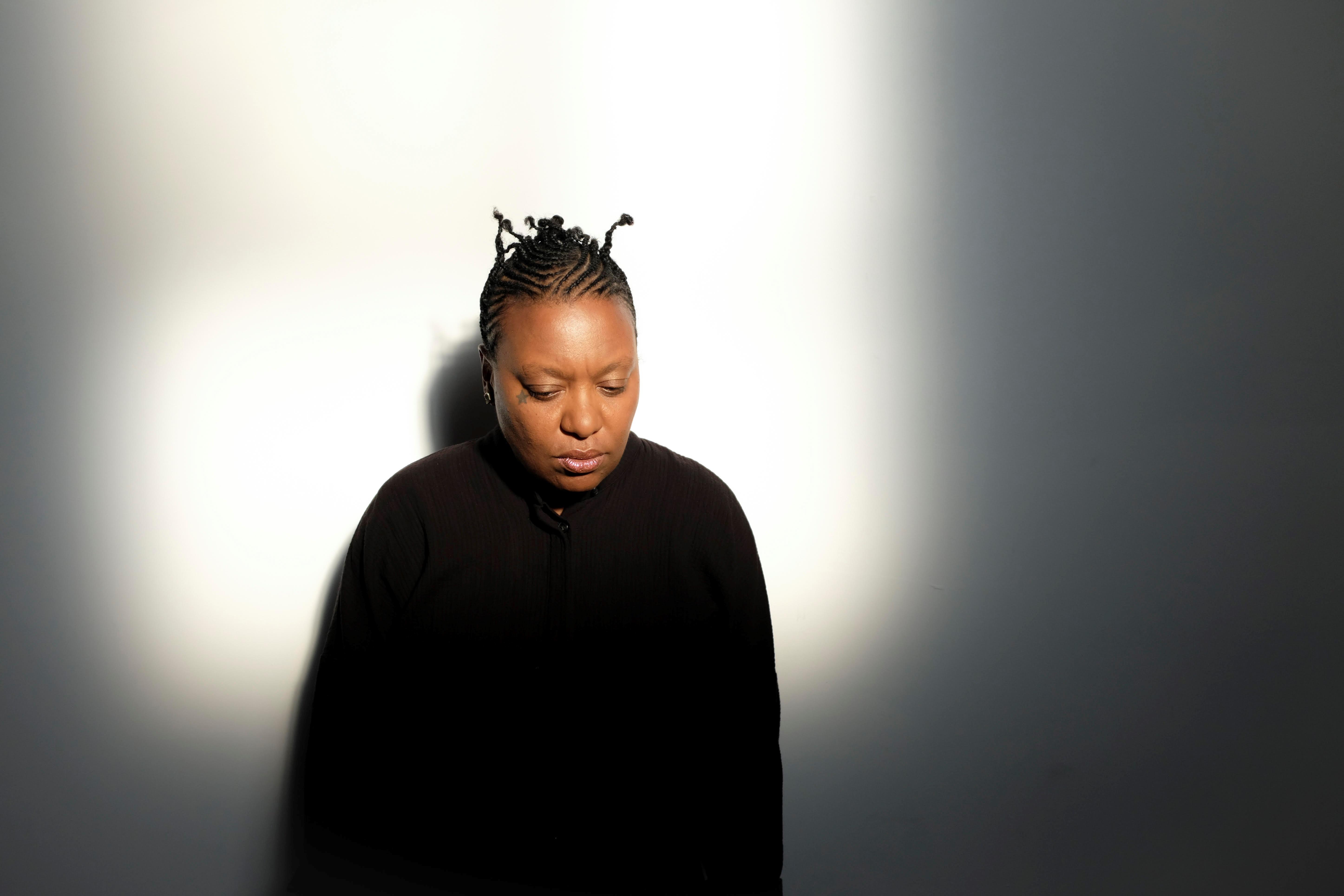 ---
Singer-songwriter and bassist, Meshell Ndegeocello, who has performed with Prince, Madonna, Missy Elliot, The Rolling Stones, and many others, performs a musical palette that ranges from funk and soul to reggae, hip-hop, and rock. This spring, Ndegeocello is joined by spoken-word artist, LBGTQ activist, author, and long-time collaborator, Staceyann Chin, for an evening of conversation and musical exploration.
The MCA pairs powerhouse women who push the boundaries of musical genres with prolific artists, activists, writers, and thinkers from Chicago and beyond to take on big ideas in art and culture. Join an array of emerging and established musicians for intimate evenings of performance and conversation that reveal their inspirations, creative processes, and projects.
American Sign Language interpretation is provided for this program.
This music talk was organized by Tara Aisha Willis, Associate Curator of Performance Programs.
About the Speakers
Poet, actor, and performing artist Staceyann Chin is the author of the critically acclaimed memoir The Other Side of Paradise, cowriter and original performer in the Tony Award–winning Russell Simmons' Def Poetry Jam on Broadway, and author of the one-woman shows Hands Afire, Unspeakable Things, Border/Clash, and MotherStruck. She has appeared on the Oprah Winfrey Show and 60 Minutes, and her poetry been featured in the New York Times and Washington Post. She proudly identifies as Caribbean, Black, Asian, lesbian, a woman, and a resident of New York City, as well as a Jamaican national. Her new book, Crossfire A Litany for Survival, which collects Chin's empowering, feminist-LGBTQ-Caribbean, activist-driven poetry for the first time in a single book, was released October 1, 2019 by Haymarket Books. Edwidge Danticat calls Crossfire "a remarkable collection from a dynamic and talented writer, whose urgent storytelling and commanding voice feel vital for our times."
Meshell Ndegeocello is a bassist, vocalist, and songwriter, whose music incorporates a wide variety of influences: funk, soul, jazz, hip hop, reggae, and rock. She has garnered critical acclaim throughout her career, including ten Grammy Award nominations. Ndegeocello has worked with The Rolling Stones, Prince, Madonna, Chaka Khan, Terence Blanchard, and Cassandra Wilson. She has also collaborated with Billy Preston, John Mellencamp, Missy "Misdemeanor" Elliott, Redman, Lizz Wright, Lalah Hathaway, Zap Mama, Cody Chestnutt, Toshi Reagon, and many others. In 2016, Ndegeocello worked with collaborators, including director Charlotte Brathwaite and designer Abigail DeVille, to create Can I Get a Witness: The Gospel According to James Baldwin, an evolving work of music theater inspired by The Fire Next Time, Baldwin's polemic about race in America.
Directed by Cass Bird.