Featured images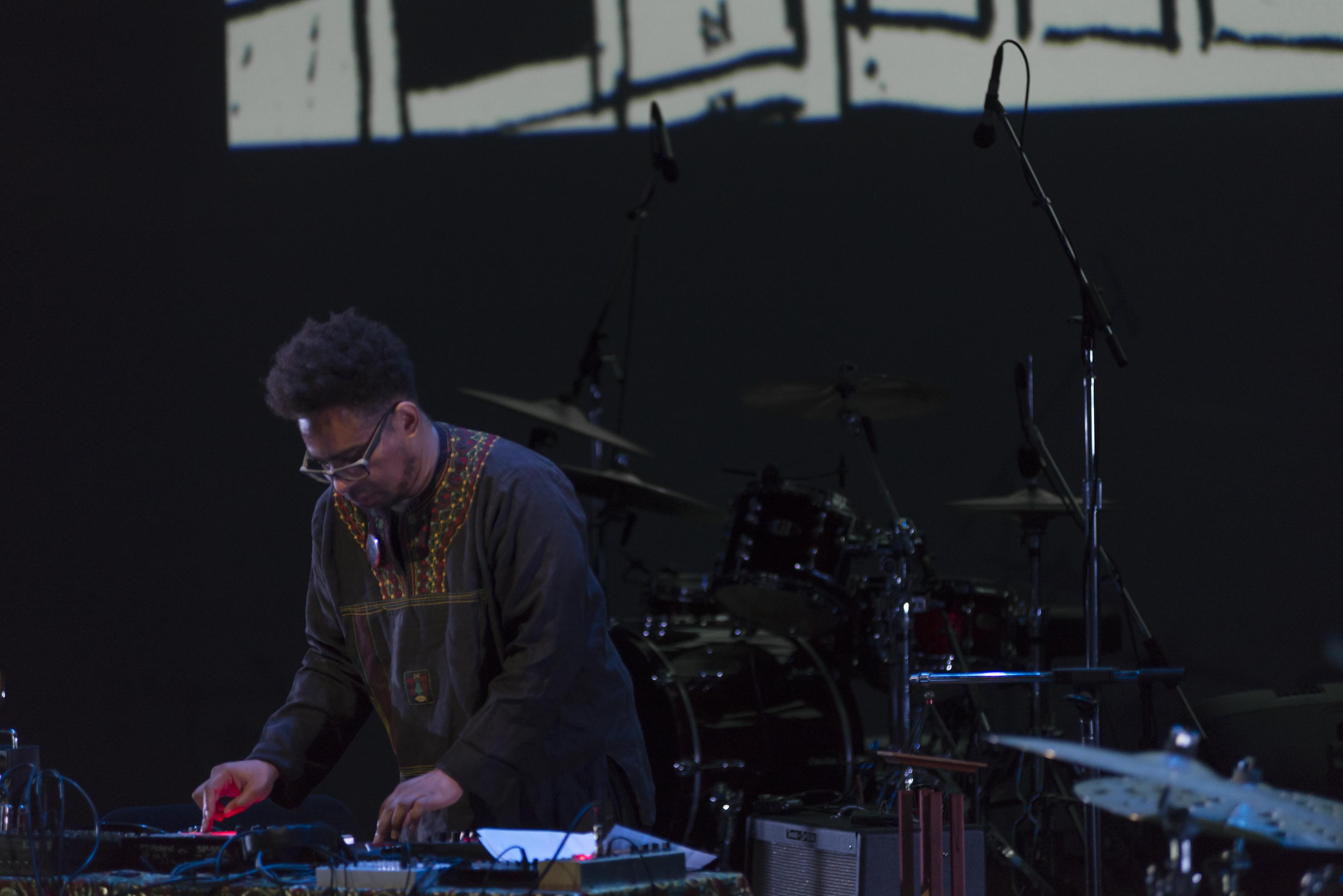 Program Description
Contemporary sound-based artists transform your MCA experience on select Friday nights with custom soundtracks reflecting their perspective of works on view in the museum. DJ sets and live bands occupy the Commons as the museum itself amplifies their sound constructions.
Soundtrack is organized by January Parkos Arnall, Curator, Public Programs and Christy LeMaster Assistant Curator of Public Programs.
---
ABOUT THE ARTIST
Damon Locks is a Chicago-based visual artist, educator, vocalist/musician, and DJ. He attended the School of the Art Institute of Chicago, where he received his BFA. Since 2014 he has been teaching art at Stateville Correctional Center through the Prison + Neighborhood Art Project. He is a recipient of the Helen Coburn Meier and Tim Meier Foundation Achievement Award in the Arts and the 2016 MAKER Grant. Last year, he operated as an Artist Mentor in the Chicago Artist Coalition program FIELD/WORK, and more recently he became a Soros Justice Media Fellow. He is currently inaugurating the new Public-Engaged Residency at the Hyde Park Art Center and works as an artist in residence as a part of the MCA's SPACE Program, introducing civically engaged art into the curriculum at the Sarah E. Goode STEM Academy.