Announcement
This performance takes place at Cloud Gate in Millennium Park.
Featured images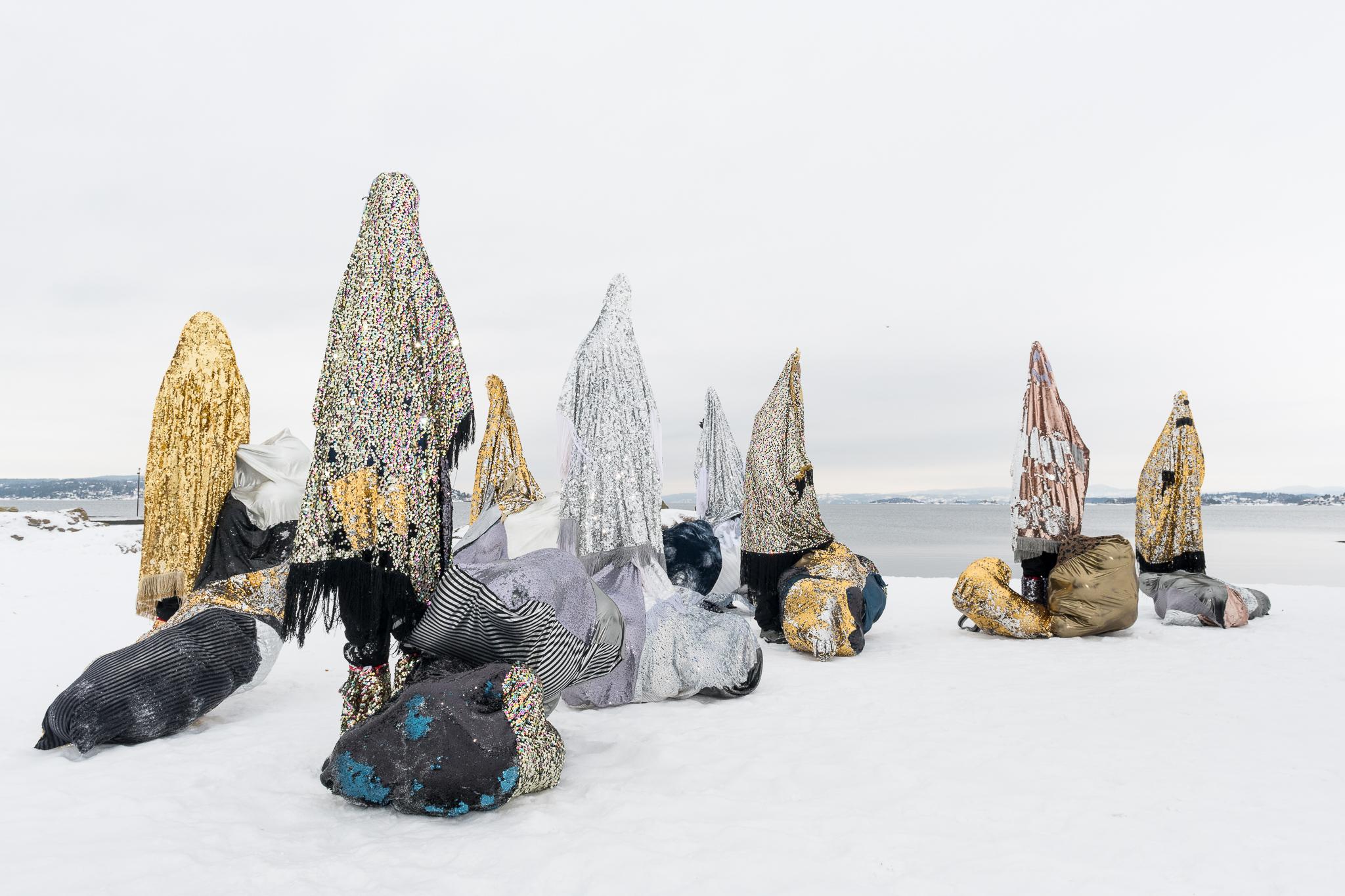 Prologue
STATE and Diorama are designed to be experienced within seven days. The combination of these works aims for a new choreography as social experience—one that builds desire for new structures and in turn shapes social life.
About the Performance
Diorama moves ritual outdoors and is timed to follow the Chicago winter sunset and the city's shimmering skyscape from the perspective of Millennium Park. Marhaug's live mix features vocals by art-pop and gothic metal artist Jenny Hval. To reframe the urban panorama, Fiksdal's performers—in sequined costumes by Fredrik Floen—incorporate and absorb the reflective power of Anish Kapoor's Cloud Gate.
Diorama is meant to provoke particular views of natural and urban landscapes across different cities and contexts. The word diorama often refers to a three-dimensional model of a landscape, such as those displayed in museums of natural history. Another use of the word is for the French diorama theater invented by Louis Daguerre in 1822, for which the audience watched large landscape paintings transform through skillfully manipulated light, sound effects, and live performers.
The Chicago version is Diorama's North American premiere and incorporates MFA students from the School of the Art Institute of Chicago, who perform alongside Fiskdal's dancers. The first performance, in 2017, took place by the sea in the fishing village Brixham in Torbay, England, where trails through hidden coves and historic preserves inspired the ideas of writer and filmmaker Philip Hoare.
Copresented with the Departments of Fashion Design, Exhibitions, and Performance, and the Fashion Resource Center of the School of the Art Institute of Chicago and IN>TIME 19.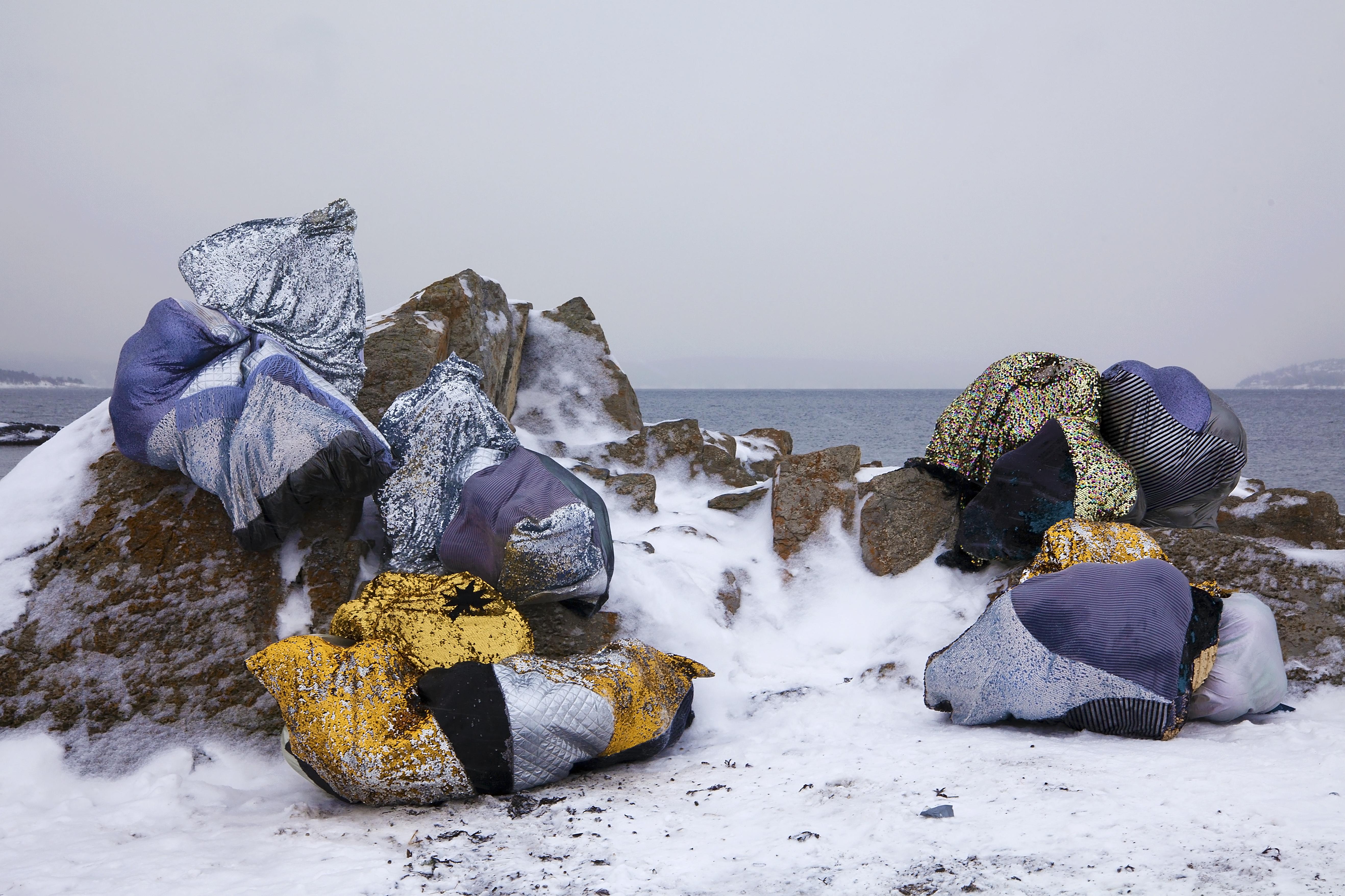 ---
About the Artists
Ingri Fiksdal was a research fellow at the Oslo National Academy of the Arts. She investigates choreography as a collective and affective event, grounded in a belief that art is a motor for change and something "utterly useless" as opposed to things that have a given or known purpose. Fiksdal's collaborative creative process places equal emphasis on music, sound, light design, scenography, costume, and dance/choreography. Her awards include the Natt & Dag Award for Night Tripper, the Norwegian Critics' Association Dance Award for HOODS, and a Hedda Award nomination for Cosmic Body, which made its North American premiere on the MCA Stage in 2016. She tours throughout Norway and has been presented at brut Wien, Vienna; Kampnagel, Hamburg; Harare International Festival of the Arts, Zimbabwe; the Homo Novus festival, Lithuania; In Between Time, Great Britain; the ANTI festival, Finland; and the Armory Show, New York.
Jenny Hval is a songwriter-performer whose prolific work in art-pop and gothic metal deals with gender and sexuality; she approaches writing for music as establishing the specific "connection in lyrics between the mouth and the sexual organ." Her debut album Cigars(2006) was nominated for a Spellemannprisen, the Norwegian equivalent of the Grammy Awards. She has twice topped the international journal VG's album charts—with Viscera(2011) and Innocence is Kinky(2013), which she recorded with PJ Harvey collaborator John Parish. She has toured with St. Vincent and has collaborated with Håvard Volden as Nude on Sand for an eponymous album (2012) and with Susanna Wallumrød for her album Meshes of Voice(2014). Hval's published novels include Perlebryggeriet(The Pearl Brewery, 2009). Her concept album Blood Bitch(2016), created in collaboration with Lasse Marhaug, was named among the 50 best albums of the year by Pitchfork and the Guardian. She has toured the project as Female Vampire to major festivals including Primavera Sound Barcelona.
Lasse Marhaug has been one of the most active artists in the international noise/experimental music scene since the early 1990s. As a performer and composer, he has contributed to more than 300 releases and has toured extensively on all continents of the world. In addition to his solo work, Marhaug has a long history of fruitful collaboration in the fields of noise, experimental, improvisation, jazz, rock, and extreme metal, and has contributed music, sound, and scores for theater, dance, installations, film, and video. He is active as a curator, producer, and visual artist. Marhaug was born and lives in Bodø, a city above the Arctic Circle in Norway.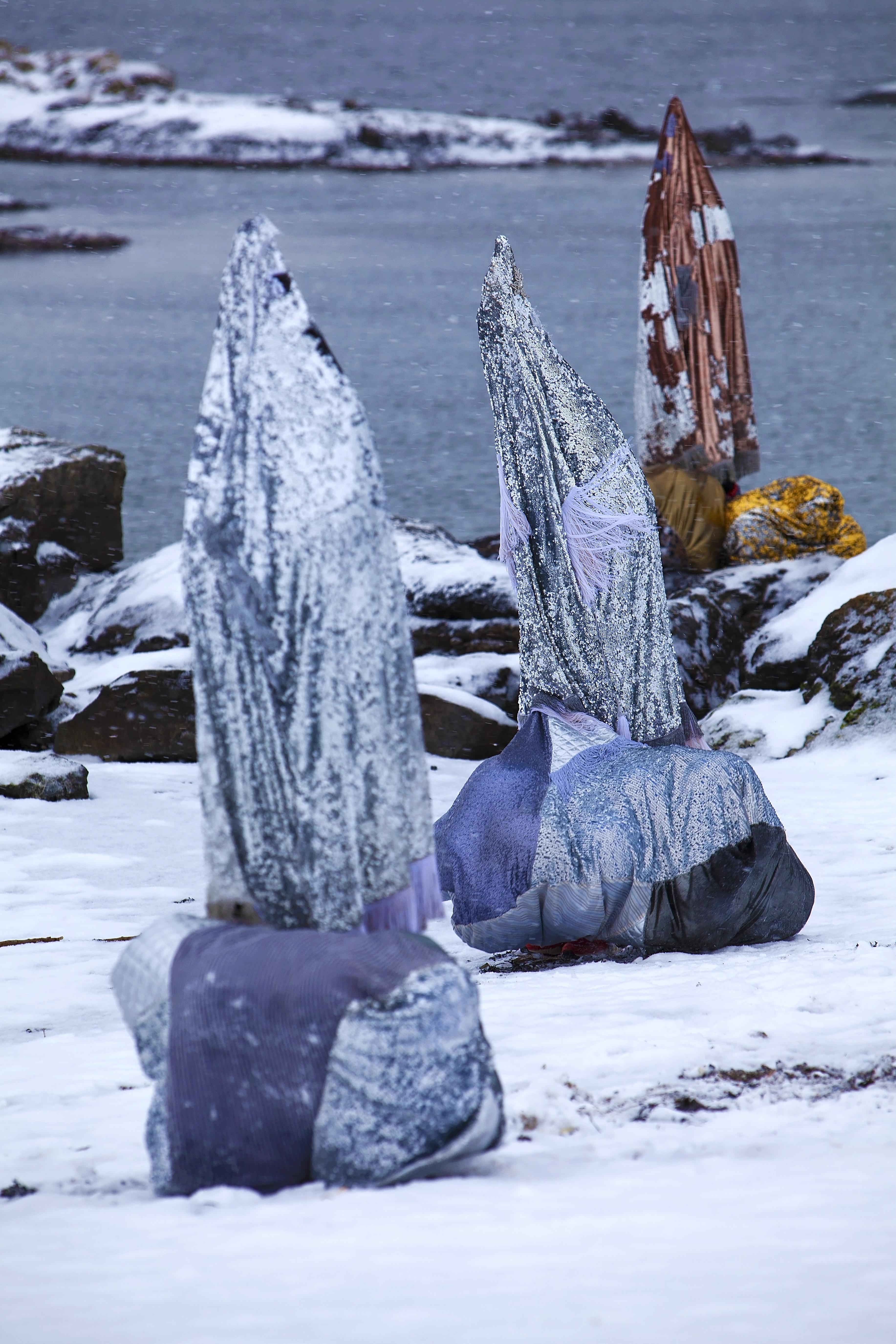 Funding
This presentation is supported by the Arts Midwest Touring Fund, a program of Arts Midwest that is funded by the National Endowment for the Arts, with additional contributions from the Crane Group.
This program is partially supported by a grant from the Illinois Arts Council Agency.