Dorothée Munyaneza/Kadidi
Unwanted
Featured image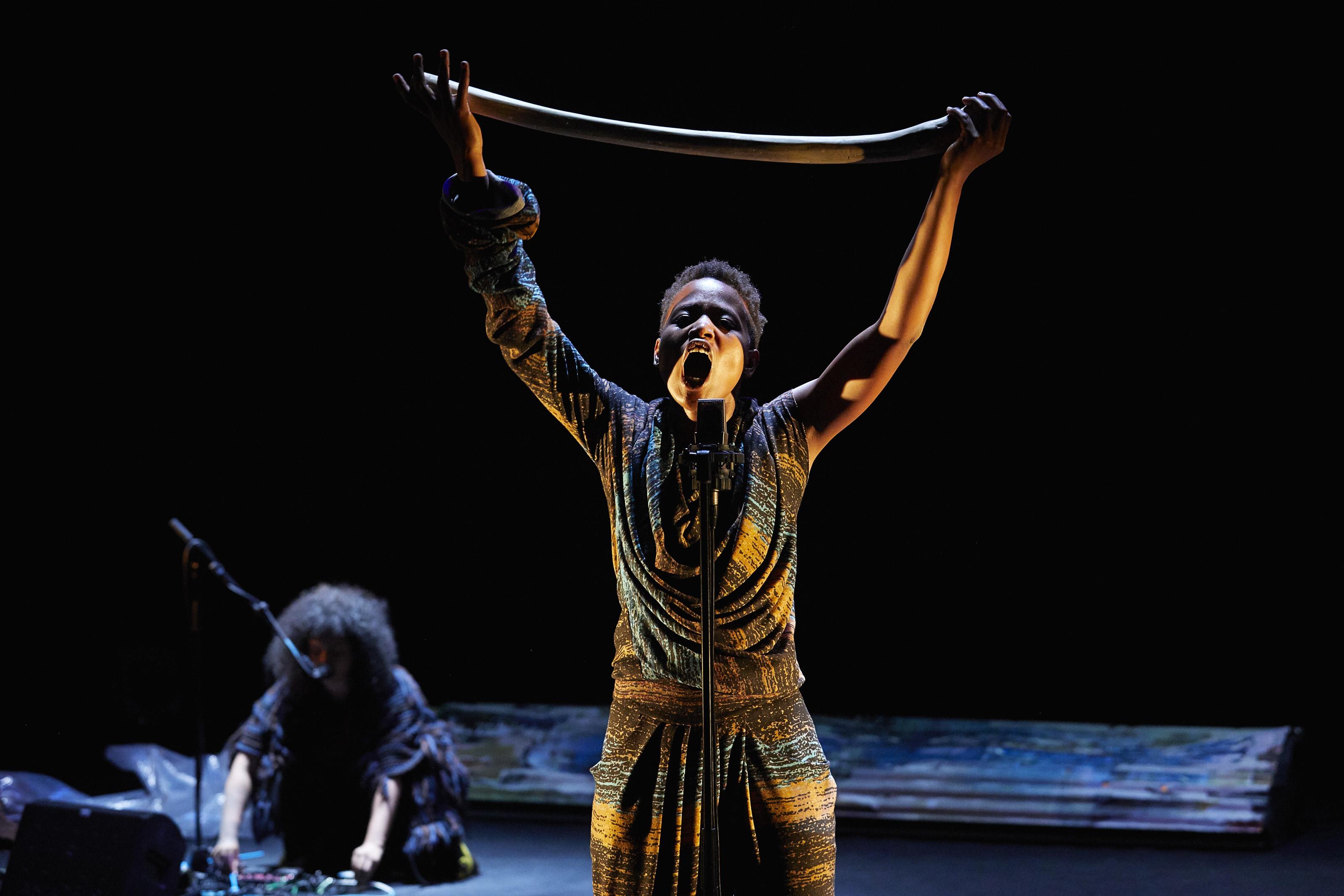 [In Unwanted] . . . two voices become one. Munyaneza's training was as a singer, but she moves with the grace and power of one who can't separate song from movement. . . . Attention must be paid.

—DanceViewTimes
About
Unwanted is Dorothée Munyaneza's second choreographic work to examine the generational wound of genocide, and specifically the physical and mental repercussions of rape used as an instrument of war. A pastor's daughter who was 12 years old during the genocidal civil war in Rwanda in 1994, she created her first work, Samedi Détente, from childhood memories prior to fleeing with her mother to England. She developed Unwanted after traveling to Rwanda for a commemorative journey, an experience that led to interviews with women survivors and their children. Munyaneza writes, "I want to share their testimonies, I want to sing their sorrows and hopes, I want to dance their lives, their scars, their marks, for they leave some behind. We cannot remain indifferent." Consequently, she has filled the stage with movement, song, and visuals in order to investigate the ways that the female body holds, moves, and operates within the confines of a lived trauma—and how that body moves toward the renewing power of life.
Munyaneza performs original choreography in Unwanted with the American punk rocker Holland Andrews, a.k.a. Like a Villain, whose vocal range can alternately charm and freeze the listener. Using Andrews's deft arsenal of electronics, their creative collaboration is elevated by French electronic composer Alain Mahé, who mixes from the stage, and scenic design by South African visual artist Bruce Clarke. Unwanted premiered at Festival d'Avignon in July 2017. The artistic advisor for the new work is Faustin Linyekula, from Kisangani, Congo, whose Chicago premiere was presented by MCA Stage in October 2011.
NOTE: Mature audiences recommended
RUNNING TIME: 75 minutes
---
Accessible Events
ASL-INTERPRETED PERFORMANCE**
ASL interpretation by Julikka LaChe and Shannon Moutinho is provided for this performance.
ASL-INTERPRETED with AUDIO DESCRIPTION and RELAXED PERFORMANCE**
ASL interpretation by Julikka LaChe and Shannon Moutinho is provided for this performance. Victor Cole provides an optional live audio description for patrons who are blind or low vision. Headsets can be reserved by calling our Box Office at 312-397-4010.
This performance is open to everyone, but the artists are offering it as a relaxed performance. Relaxed performances are for people with or without disabilities who prefer some flexibility in regard to noise and movement in the theater. Stage lighting and sound have been adapted by the artists to be less intense. Patrons are free to leave and reenter the theater as necessary, and the theater lights are kept at a glow to facilitate movement. Sensory rest areas are available outside the theater for patrons to take a break before returning to the show. Volunteers, many of whom are members of the disabled community, are present to assist.
images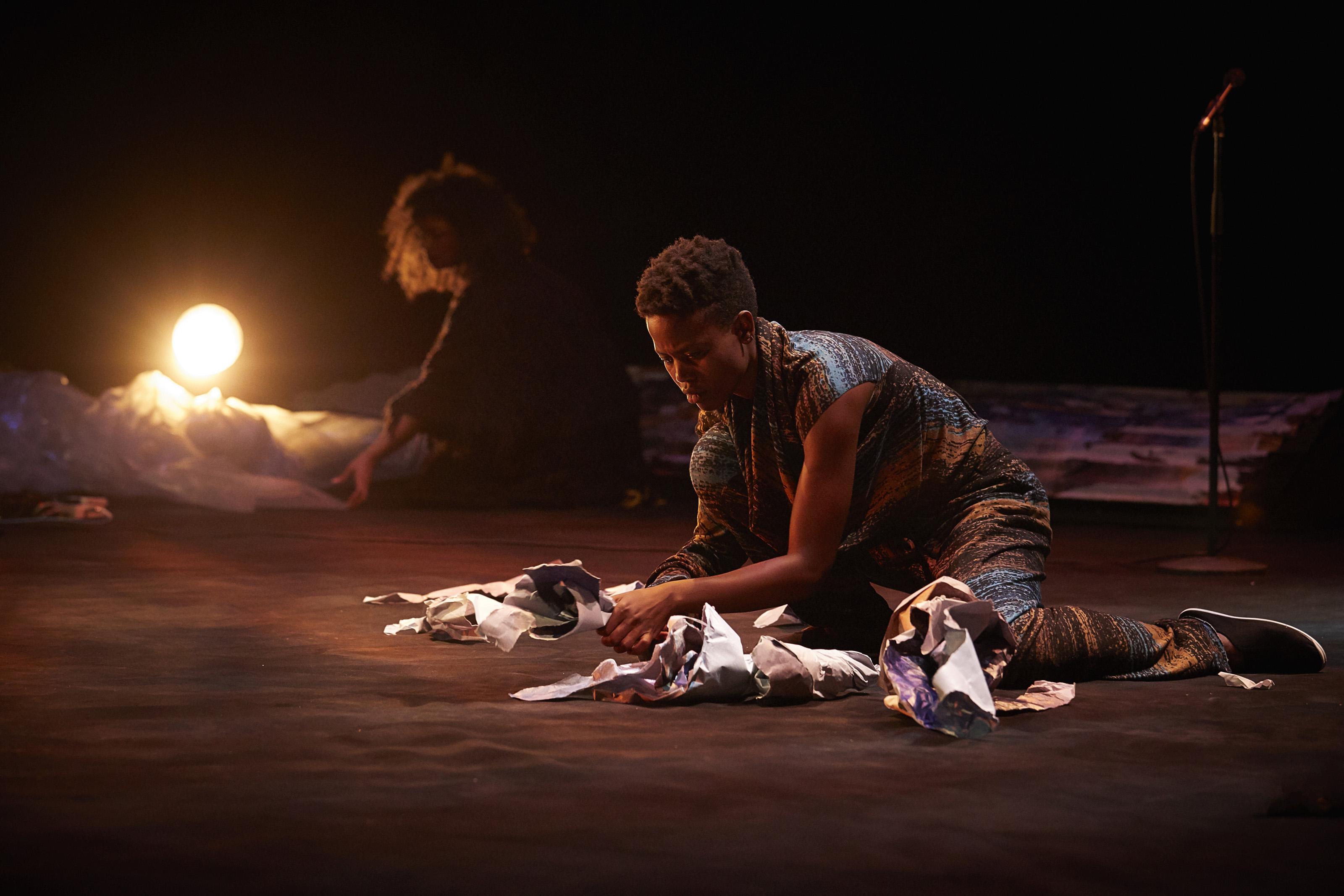 ---
About the Artists
Dorothée Munyaneza originates from Rwanda, where she spent her childhood, is of British nationality, and currently lives in Marseille, France. She develops a range of work mixing genres and disciplines—between dance and folk blues, such as using Woody Guthrie's texts with Seb Martel and Catman; between dance, poetry, and experimental music with Alain Mahé, Jean-François Pauvros, and Ko Murobushi; and site-specific work such as at the Centre Pompidou, Paris, with Alain Mahé, or using the permanent collection of the Musée des civilisations de l'Europe et de la Méditerranée in Marseille, France.
Munyaneza was trained in music studies at the Jonas Foundation in London and Canterbury University. She has taken part in the Afro Celt Sound System's album Anatomic(2005) and composed and sang part of the original soundtrack of the film Hotel Rwanda(2004). Her first solo album, released in 2010, was produced by Martin Russell, and her collaboration with English composer James Brett for her Earth Songs album was released on iTunes in 2012. Munyaneza entered contemporary dance upon meeting François Verret in 2006, and she has collaborated with artists such as Nan Goldin and choreographers Mark Tompkins, Robyn Orlin, Alain Buffard, Rachid Ouramdane, and Maud Le Pladec. She founded her company Kadidi in 2013 and premiered her first full-length work, Samedi Détente, at Théâtre de Nîmes in 2014; the work has since toured to Théâtre de la Ville, Paris, and throughout France, Europe, the United States, and Rwanda.
Bruce Clarke is a South Africa–based visual artist and photographer. He trained at the Fine Arts School at Leeds University, where he was initiated to the Art & Language movement around Michael Baldwin, David Bainbridge, Terry Atkinson, and Harold Hurrell. Clarke's work engages with contemporary history—and especially the writing and transmission of this history—in order to stimulate thought on the contemporary world and its representations. Anchored in a school of critical figuration, his artistic research integrates codes to criticize and demystify structures of power and injustice.
Clarke has been a recognized figure in the anti-apartheid movement since his early activity in Paris with the group Rencontre Nationale Contre l'Apartheid, which helped to mobilize public opinion in France against South Africa. He subsequently participated in the creation of a collective for solidarity with the Rwandese people—including a photographic reportage in Rwanda in the days following the end of the genocide—and is currently working on the creation of a memorial site near Kigali, The Garden of Memory, in close collaboration with survivors' families, civil society associations, Rwandese institutions, and UNESCO. His large-scale mural project for the twentieth commemoration of the genocide in Rwanda, Upright Men, has traveled to Paris; Montreal; Ouidah, Geneva; and Lausanne, Brussels. In 2011 he traveled extensively in India and began the current project People in the Crowd. As a resident artist invited by the Conseil Général de Guadeloupe (French Caribbean), he produced the exhibition Fragments of Tomorrow's History, which relates connections between the slave trade, colonialism, and globalization.
Clarke is a collaborator in the Lille-based Fest'Africa organization's project on Rwanda, Write, Film, Paint in Memory, and he has also worked with the Afrika Cultural Centre in Johannesburg and led visual arts workshops in South Africa, Ethiopia, Rwanda, Benin, Tanzania, and France. In 2006 he published Dominations with Homnisphères. As a photographer, he has published photo reports on South Africa, the reconstruction of Rwanda, the return of Liberian refugees, and Palestine. He is represented by ARTCO gallery in Germany, and his work has been exhibited in Europe, Africa, and the United States.
Alain Mahé is based in Paris and composes electroacoustic and electronic music. He is founder of the music group Bohème de chic and also plays in and composes for Jean-François Pauvros, Carlos Zingaro, Carol Robinson, Kamal Hamadache, Thierry Madiot, Pascal Battus, Emmanuelle Tat, Patrick Molard, Keyvan Chemirani, Hélène Breschand, and Bao Luo. Original compositions include La marée fait flotter les villes – Paul Klee, and his work for radio includes Chien de feu and La marée fait flotter les villes, (pour un) Paso Doble (sonore) with Kaye Mortley.
He has composed for live performance in collaboration with director François Tanguy; choreographers Carlotta Ikeda, Ko Murobushi, and François Verret; the painter Miquel Barcelò (for Josef Nadj's Paso Doble); and artist Nan Goldin (Soeurs, Siantes Et Sybilles, and Scopophilia). He collaborates regularly with Pierre Meunier, is part of the collective Ultimo Round, and composes and plays with visual artist Michel Caron and designer Vincent Fortemps.
Holland Andrews is a Portland, Oregon–based multi-instrumentalist who started her solo project Like a Villain in 2010, drawing inspiration from minimalist composers such as Arvo Pärt and contemporary vocalists including Diamanda Galás and Björk, in addition to Broadway and opera. She often experiments with live loops using her voice, clarinet, and glockenspiel, with the aim to emphasize the roots of organic sounds and create an emotional realm of sonic healing and magic.
Faustin Linyekula is a dancer, choreographer, and educator based in the Democratic Republic of the Congo and in France who tours his work throughout Europe, Africa, and the United States. After studies in literature and theater, Linyekula left the Congo at the age of nineteen for Nairobi, where in 1997 he founded Kenya's first contemporary dance company, Gàara, together with Opiyo Okach and Afrah Tenambergen. Returning to DR Congo in 2001, he created the Studios Kabako, a center for training, exchange, research, and creation in the fields of music, video, dance, and theater. Linyekula made his Chicago debut at the MCA in 2011 as part of his first North America tour. In 2016 he was invited to be Artista na cidade (Artist in the city) in Lisbon as part of the eponymous biennial.
Funding
Support for Unwanted is provided by FACE Contemporary Theater, a program developed by FACE Foundation and the Cultural Services of the French Embassy in the United States with the support from the Florence Gould Foundation, Institut francais-Paris, the French Ministry of Culture and private donors. Additional support for women artists has been provided by Fondation CHANEL.
Supported by the Cultural Service at the Consulate General of France in Chicago.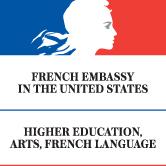 Performance images