Artist Workshop: Edra Soto + DJ Set by Sadie Woods
Featured image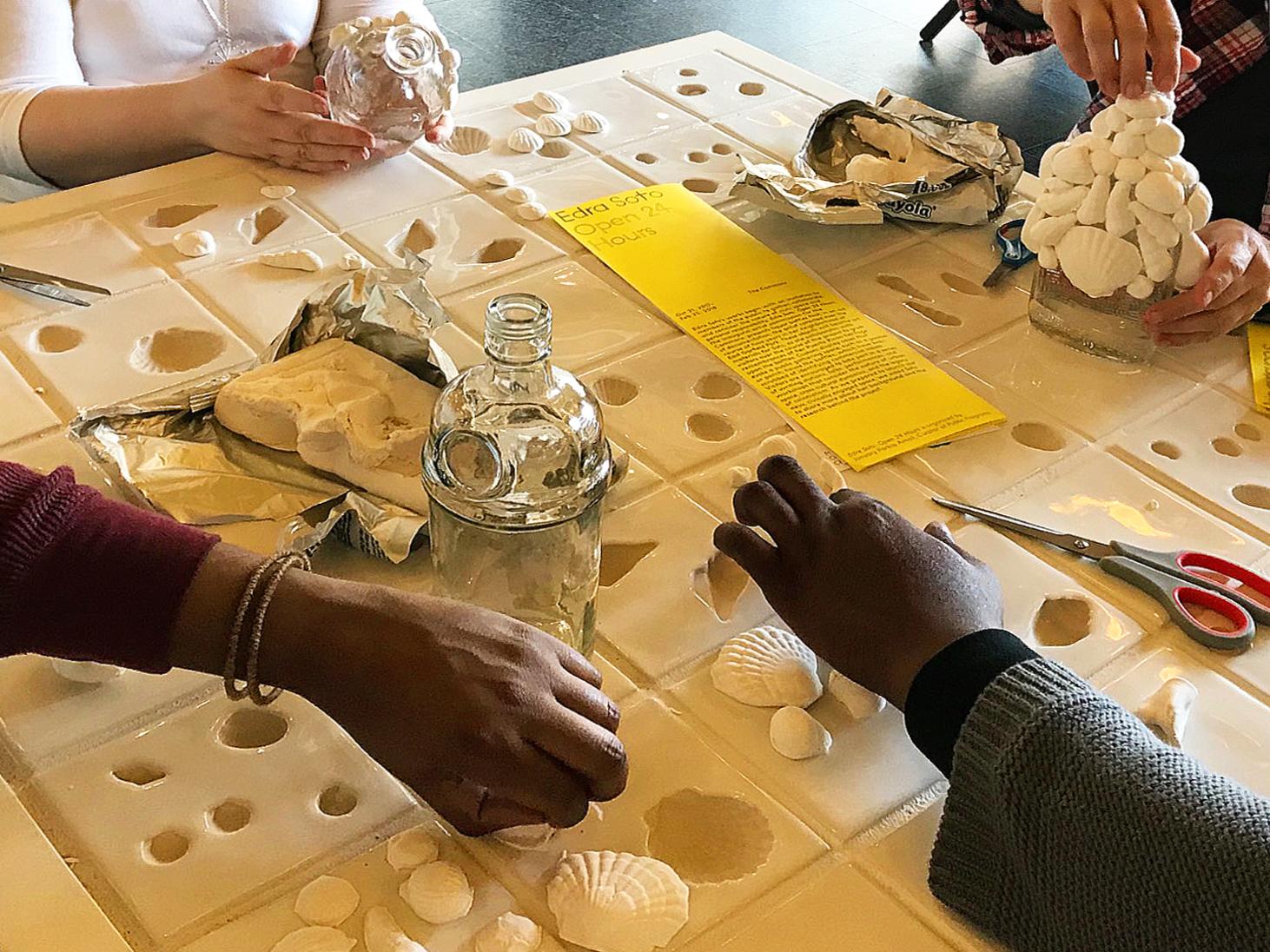 About
As part of her artist project, Open 24 Hours, Edra Soto hosts a gathering and workshop focused on celebrating our city through civic responsibility and neighborhood pride. Soto invites visitors to transform discarded liquor bottles into artworks.
This program is accompanied by a live DJ set by Sadie Woods, who examines the celebrated voices in pop culture and highlights aspirations and struggles of cultural experiences encoded in music. The evening also features a cognac tasting for those 21 and over.
---
Bottle Pick-Up Instructions
Open 24 Hours Participants,
Thank you for adding artwork to the project and adopting a bottle. The exhibition closes on February 25 and we would love for you to take your beautiful bottle home. Here is what you need to know to get your artwork:
Pick-Up Days and Times:
Thursday, February 22 10 am–5 pm
Friday, February 23 10 am–9 pm
Saturday, February 24 10 am–5 pm
All bottles left at the MCA after 5 pm on Saturday, February 24 will be returned to the artist.
The Commons at the MCA