MCA Hearts Chicago Atrium Concert
Announcement
This event is free but requires a pre-reserved ticket. Limit 2 per person
Featured image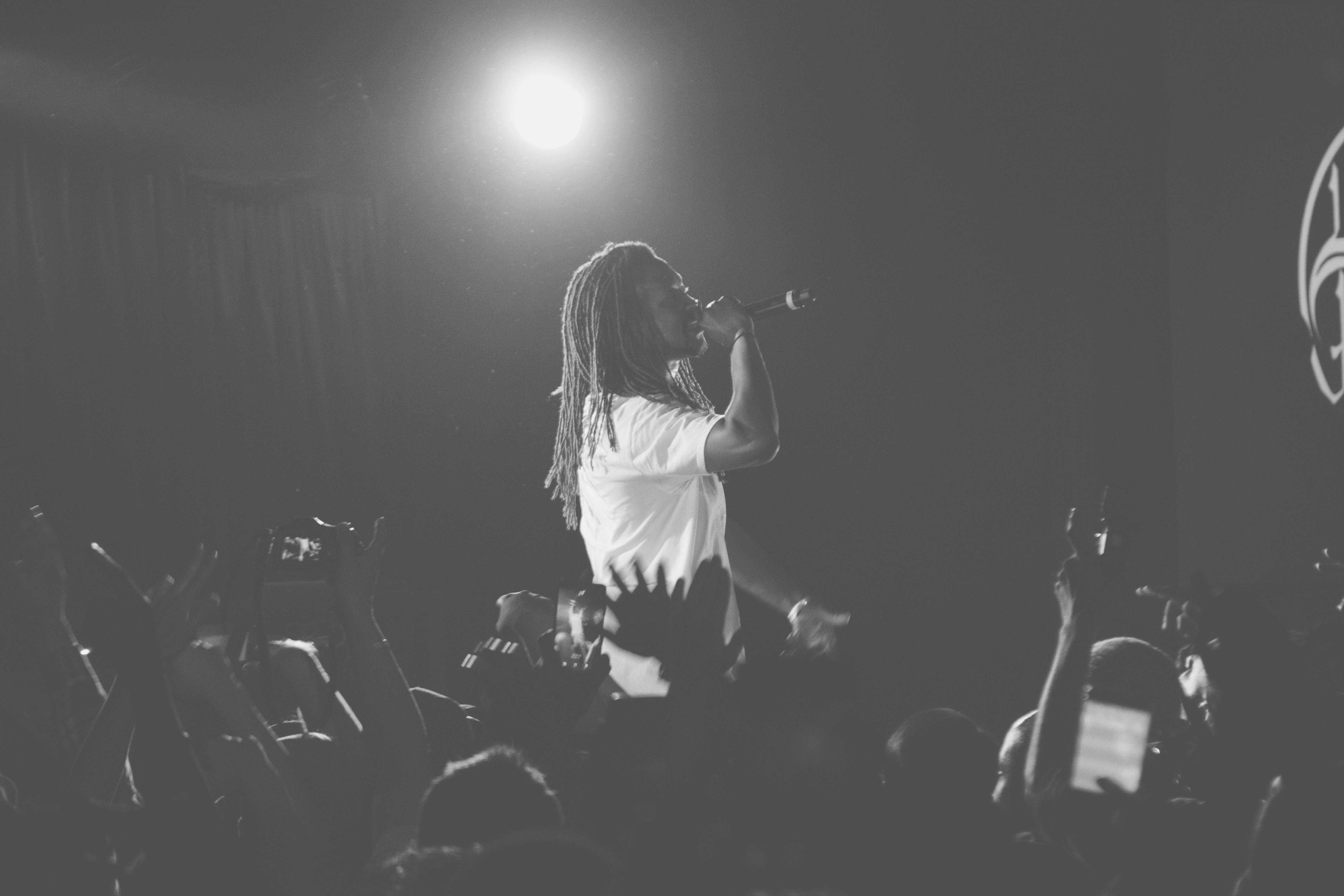 About
In honor of the MCA's 50th anniversary, we're celebrating our city and the role contemporary museums play in fostering creative connections and communities with a weekend-long event.
The birthday celebration steps into high gear with a festive evening program on Saturday, October 21. The program samples the city's broad range of musical offerings, kicking off with DJ CaliXta of CumbiaSazo!, and including showcase sets with theMIND and Kaycee Ortiz as well as a rare live performance by Lupe Fiasco, with Double-O.
The evening concludes with Legacy in the Living, an immersive dance party with Kiara Lanier and Dj Duane Powell. that recounts Chicago's musical history. Visitors are encouraged to come in their best art-inspired dress and to immortalize the occasion with photography by GlitterGuts.
The atrium concert featuring DJ CaliXta, theMIND, Kaycee Ortiz, and Lupe Fiasco is free with a prereserved ticket. Museum galleries and artist projects remain open to all throughout the evening event and the atrium reopens at 9:30 pm for the museum-wide dance party.
MCA Hearts Chicago is co-organized by the MCA Chicago and No Small Plans Productions.
Funding
Generous funding for MCA ♥ Chicago is provided by Kenneth C. Griffin.
Lead support is provided by Helen and Sam Zell, R. H. Defares, Anne L. Kaplan, Cari and Michael Sacks, Liz and Eric Lefkofsky, The Bluhm Family Foundation, Nancy and Steve Crown, Stefan Edlis and Gael Neeson, Caryn and King Harris, Kovler Family Foundation, The Bellick Family, Marlene Breslow-Blitstein and Berle Blitstein, Elissa Efroymson and Adnaan Hamid, Lois and Steve Eisen and The Eisen Family Foundation, Marilyn and Larry Fields, Stephanie and John Harris, Carol Prins and John Hart/The Jessica Fund, and Barbara Bluhm-Kaul and Don Kaul.
Major support is provided by Nancy and Nicholas Giampietro and Ambassador Louis and Marjorie Susman.
Generous support is provided by Sara Albrecht, Cynthia Hunt and Philip Rudolph, Vicki and Bill Hood, BMO Harris Bank, Citi Private Bank, the Duchossois Family Foundation, Anne and John Kern, Susan and Lew Manilow, Marquis D. Miller and Pamela Buchanan Miller, Rebecca W. Knight and Lester B. Knight, The Malkin Family, Carol and John Winzeler, Maria C. Bechily and Scott Hodes, Meta S. and Ronald Berger Family Foundation, Laura De Ferrari and Marshall B. Front, and Jamerson & Bauwens Electrical Contractors.
Special thanks to Bank of America for underwriting free admission for our 50th Anniversary Weekend.