MCA Studio: Music for Elephants
Announcement
Tuesdays are always FREE for Illinois residents.
Featured image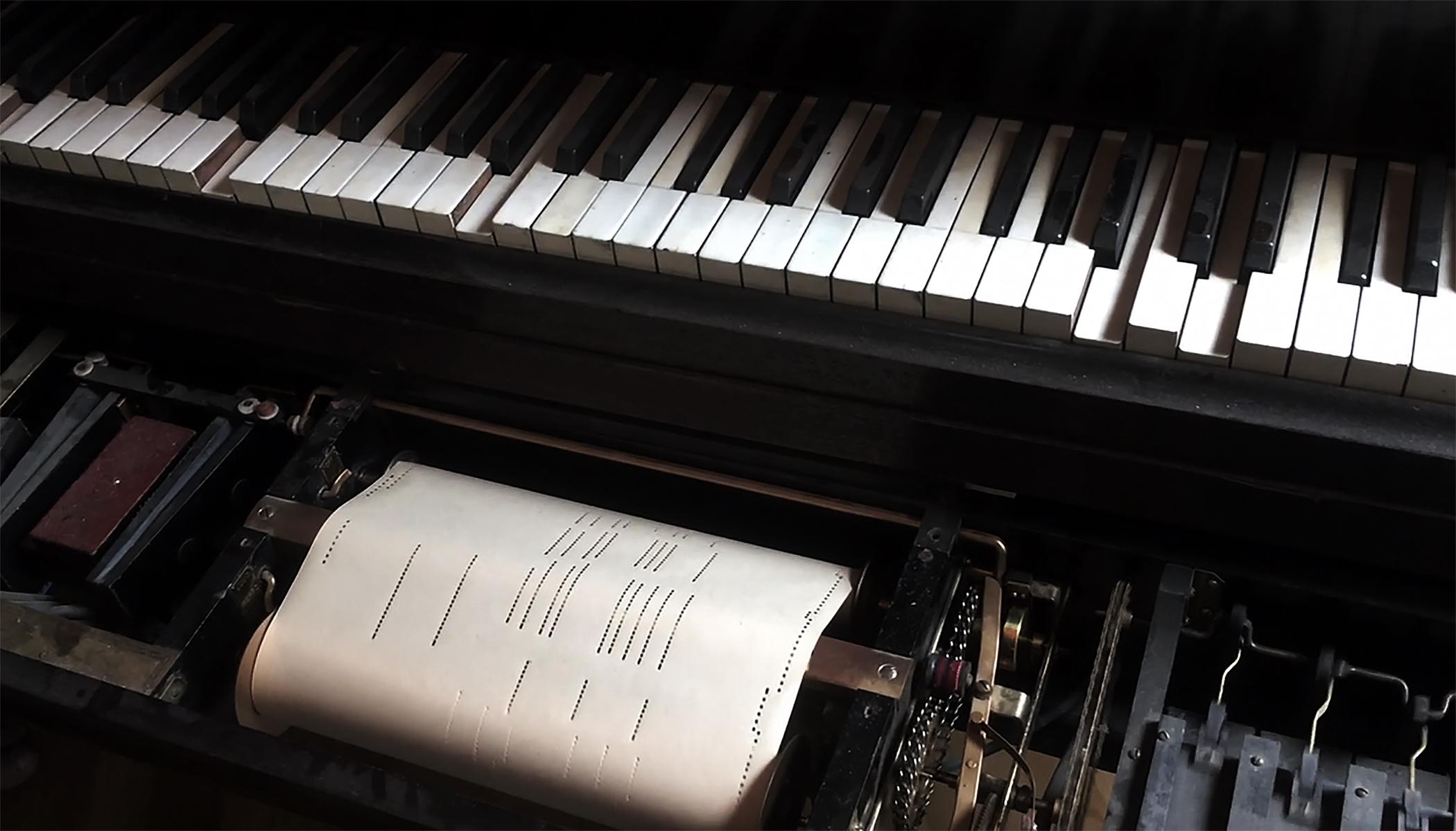 About
Artist Jenny Kendler algorithmically translates data predicting future poaching of African elephants into a score for a vintage ivory-keyed player piano—which concludes when the population count reaches zero.
About the Artist
Jenny Kendler is an interdisciplinary artist, environmental activist, forager, and naturalist based in Chicago and elsewhere. Her intimate sculptures and interactive projects have been exhibited nationally and internationally at museums and biennials including the Albright-Knox, Pulitzer Arts Foundation, iMOCA, DePaul Art Museum, Chicago Biennial, Yeosu International Art Festival, and the Kochi-Muziris Biennale. She has been commissioned to create public projects for locations as diverse as downtown Louisville, Philadelphia's Fairmount Park, and a Costa Rican tropical forest. She is vice president of the artist residency ACRE, and cofounder of OtherPeoplesPixels and The Endangered Species Print Project. Kendler is the first ever artist-in-residence with environmental nonprofit NRDC.