Blair Thomas & Co. Moby Dick
Not your average puppet show!
Featured Images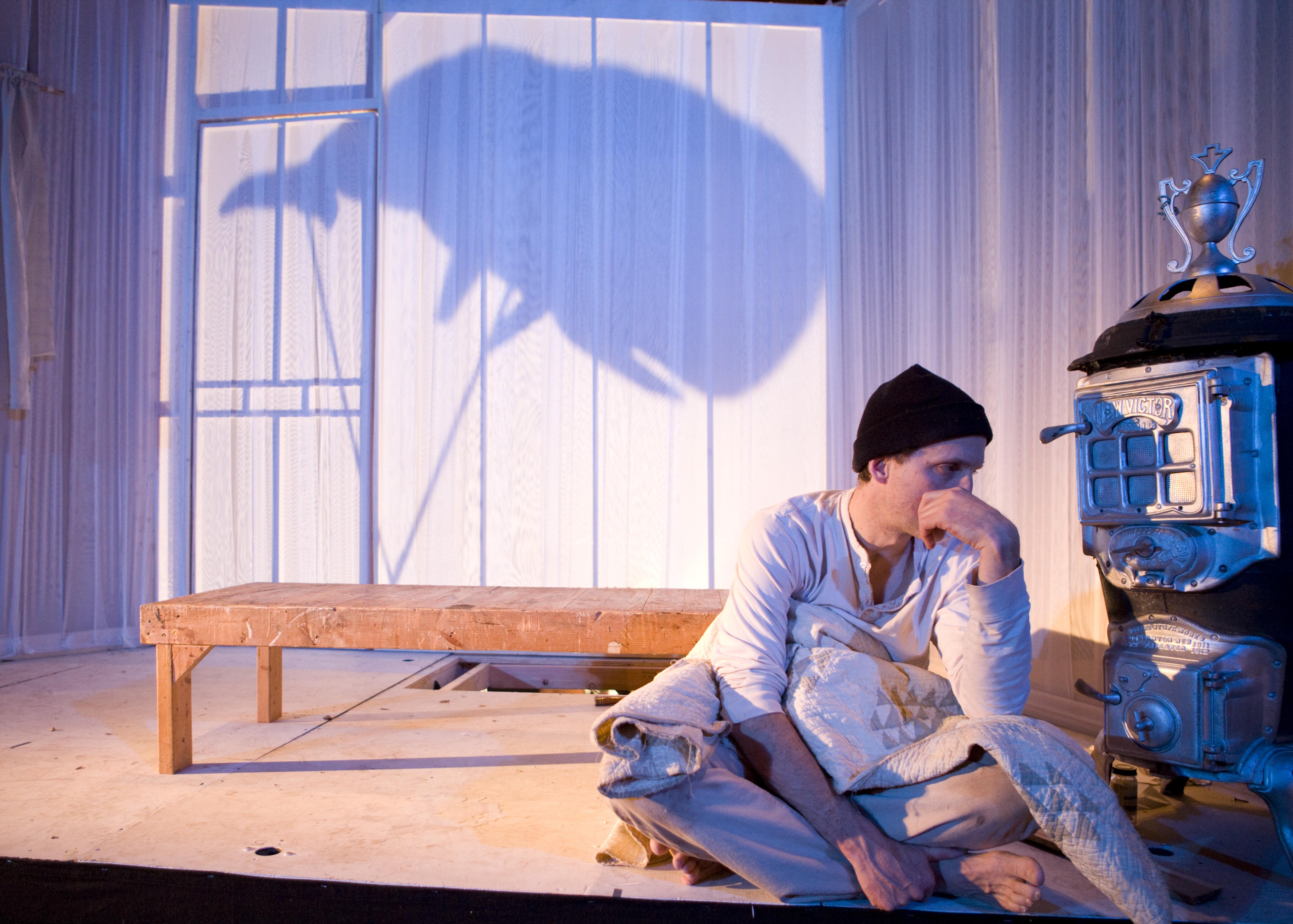 About the Event
This contemporary interpretation of Herman Melville's classic reunites a team whose work resonates deeply with the American musical and theater landscape. Puppeteer Blair Thomas, songwriter Michael Smith, and percussionist Michael Zerang bring to life the seemingly impossible-to-stage symbolism of the novel by creating a play within a play that explores the implications of storytelling, tracing Ishmael's hope that recounting his adventure will deliver his soul. In Thomas's hands, Melville's unexpectedly modern advice—about the search for purification and spiritual righteousness being the path to self-destruction and tragedy is allowed imaginative care. Smith's piquant folk-rock songs and seven versatile actor-puppeteers intone his restless engagement with the book's tension between the seen and unseen, language and silence, as small figures in the universe, watchers of nature, observers of the folly of humanity and religion.
In Moby Dick: The Brotherhood of the Monastic Order of Ancient Mariners Purges the Ills of Society through a Reading of the Tales of Moby-Dick, Thomas's image-based theater makes visible themes, sensations, and environments that are otherwise inaccessible to the actor's theater. He constructs fully articulated Bunraku puppets using wood and paper. Falling from a masthead, sinking to the ocean floor, they capture human vulnerability in the face of danger. The sung performances to Zerang's atmospheric percussion suspend competing notions of Puritan fundamentalism and other beliefs over a metaphoric ocean—full of beauty, allure, and terror. Described with encyclopedic detail in Melville's novel, these ideas are as immediately and deeply felt in Thomas's production. In the book, Melville searches for words to describe the whale; for Ishmael, the whale can never be seen because once it is caught and pulled from the ocean, it is no longer what it was, and when it is swimming below the surface of the water it is too vast to be conceived. Similarly, this musical puppet theater induces an unsettling distrust in what the eyes see.
The performance runs approximately two hours with no intermission.
About the Artists
Blair Thomas started his first puppet company at age ten in Jacksonville, Alabama; studied at the Oberlin Conservatory of Music; and is a graduate of Oberlin College. He founded Redmoon Theater in 1989, serving as a principal until 1998 in the creation of all productions, parades, and pageants as artistic director. He has received two international UNIMA awards for excellence in puppetry and has been awarded the Illinois Arts Council Fellowship twice. He was the first Jim Henson Artist-in-Residence at the University of Maryland and is an adjunct faculty member at the School of the Art Institute of Chicago. Under his leadership, Blair Thomas & Co. has produced 15 works over its 13-year history. Notable works include his collaboration with eighth blackbird, Pierrot Lunaire (2006), and The Ox-Herder's Tale (2008), at the MCA.
Michael Smith is a singer/songwriter who has been recorded by more than 30 performers since the early 1960s, including Steve Goodman, Jerry Jeff Walker, and Liam Clancy. His performances at major folk festivals include Kerrville, Black Mountain Festival, Philadelphia, Owen Sound, and Winnipeg. His catalogue includes scores for theatrical productions, notably for Steppenwolf's Tony-winning production of John Steinbeck's The Grapes Of Wrath. His 17-year collaboration with Jamie O'Reilly includes Pasiones: Songs Of The Spanish Civil War. He worked with Blair Thomas on The Snow Queen for Victory Gardens (2007), Oscar Wilde's The Selfish Giant for Chicago Children's Theater (2008), and The Vinegar Works (2014).
Michael Zerang is a first-generation American of Assyrian descent. Since 1976 the composer/percussionist has collaborated on free-jazz, experimental, noise, and world-music projects, working for 14 years with Peter Brötzmann Chicago Tentet, Joe McPhee, Hamid Drake, and others. He has been collaborating with Blair Thomas since 1991.
Additional Media
Funding
Lead support for the MCA Stage New Works Initiative is provided by Elizabeth A. Liebman.
Blair Thomas & Co., Moby Dick: The Brotherhood of the Monastic Order of Ancient Mariners Purges the Ills of Society through a Reading of the Tales of Moby-Dick is a National Performance Network (NPN) Creation Fund Project co-commissioned by the MCA in partnership with Virginia Tech University, College of St. Benedict/St. John's University, and NPN. Additional support comes from the NPN Forth Fund and Performance Residency Program. Major contributors to NPN include the Doris Duke Charitable Foundation, Ford Foundation, the Mellon Foundation, and the National Endowment for the Arts (a federal agency).